Description
Discover the drumming tradition of the Ashanti people of Ghana. Join Kofi Nana Frimpong, a renowned dummer with over 25 years of experience, for a journey into the healing modality of dynamic rhythm.
Nana will teach drumming skills, African history and story, African instruments, and meditations for healing the mind and body through drumming. Students will be guided in a coordinated drum circle and learn the skills to drum well and have fun while doing it.
No experience necessary. We will provide drums, but feel free to bring your own if you have them!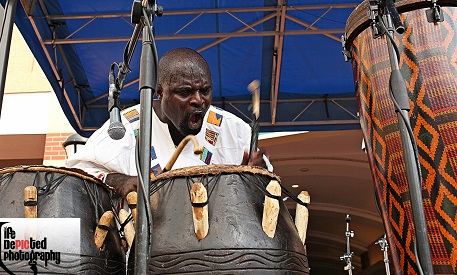 ---
About the instructor: Kofi Nana Frimpong is a virtuoso drummer from Ghana with over 25 years of experience. He has performed widely across the greater Washington D.C. area. His latest album features drumming, kalimba, xylophone and vocals. Nana believes drumming leads to greater health and happiness and is eager to share his knowledge with others.