About this Event
Contemporary singer-songwriter and Cabinet of Wonders impresario Stace pays tribute to the legendary songwriter John Wesley Harding.
Throughout the '90s and '00s, which included his tenures at Sire, Rhino and Hollywood records, John Wesley Harding regularly toured in a duo format with noted mandolin, accordion and keyboard player, Robert Lloyd. This was at the very dawn of Unplugged, before even house concerts. Once described as The Metallica of McCabes, the duo's performances were acknowledged to be the high watermark of contemporary live performance (in venues that held about one hundred people).
Wesley Stace (Yep Roc) has coaxed Lloyd out of retirement to pay tribute to the legendary songbook of John Wesley Harding. All Harding's favourites will be represented and painstakingly recreated, from Modern Rock staple The Person You Are to 120 Minutes Video of the Week The Devil In Me; via Kill The Messenger and The Truth, memorably performed on the Tonight Show, to Scared of Guns, recently amended and released on Appleseed Records' anniversary collection.
Since Stace's critically lauded debut "Self-Titled" in 2013, he has played many of Harding's songs live, but here he's happy to let his own songwriting take a backseat to the master's: "I feel an extraordinary kinship with these songs. It's as if I wrote them." Harding himself has endorsed this tribute: "I am deeply honored, and glad to be as far away as possible."
--
Casey Neill's latest album Subterrene with his band The Norway Rats is a major leap forward that No Depression calls "a milestone in Neill and company's trajectory thus far" while Rolling Stone says " (Neill's) songs mask their complexities beneath a simple, singalong-worthy surface... these swimming waters have serious depth." Neill tours with the band and solo throughout the USA, Japan, and Europe, performing his songs at venues such as Town Hall in New York, NPR's Mountain Stage, and the Newport Folk Festival. Jenny Conlee-Drizos is a keyboard player and accordionist who has long been a player in Neill's band the Norway Rats. She composes music for soundtracks and video projects and is a lifetime member of Oregon indie stalwarts The Decemberists. Jenny and Casey are also both members of indie pop collective The Minus 5 and Pogues cover project KMRIA. Occasionally performing as a duo, they offer stripped down versions of Neill's songs on guitar, piano, and accordion.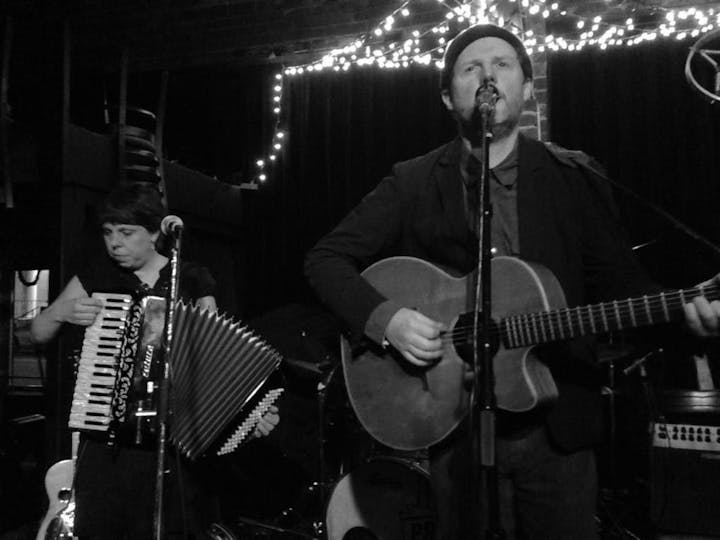 Performers
Date and Time
Location
Refund Policy