Wesley Gray - Momentum Investing: Simple, but not Easy

Saturday, May 19, 2018 from 9:45 AM to 12:45 PM (PDT)
Event Details
Momentum Investing: Simple, but not Easy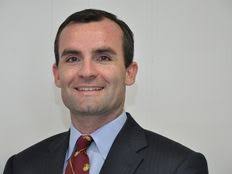 Eugene Fama, father of the efficient market hypothesis, and co-author Ken French have summarized the academic research on momentum as follows: "The premier anomaly is momentum." Fama and French make this statement because empirical research on the momentum effect is compelling. Academic researchers have examined stock data going back over 200 years and identified a robust historical performance record. Wesley Gray believes that the momentum anomaly is a sustainable active investment strategy because 1) the returns are driven by innate human bias, and 2) following the strategy is difficult because of enhanced volatility and career risk considerations.

After serving as a captain in the United States Marine Corps, Dr. Wesley Gray earned an MBA and a PhD in finance from the University of Chicago and worked as a finance professor at Drexel University. Dr. Gray's interest in bridging the research gap between academia and industry led him to found Alpha Architect, an asset management firm that delivers affordable active exposures for tax-sensitive investors. Wes is a regular contributor to multiple industry outlets, including the Wall Street Journal, Forbes, ETF.com, and the CFA Institute. Wes currently resides in the suburbs of Philadelphia with his wife and three children.

Dr. Gray has published many academic papers and four books: "Embedded: A Marine Corps Adviser inside the Iraqi Army" (Naval Institute Press, 2009), "Quantitative Value: A Practitioner's Guide to Automating Intelligent Investment" (Wiley, 2012) and "DIY Financial Advisor: A Simple Solution to Build and Protect Your Wealth" (Wiley, 2015).

---

Location:


Mercer Island Community & Event Center
8236 SE 24th St.
Mercer Island, WA 98040


Free parking in event center parking lot.


  9:30 a.m. — Registration
  9:45 a.m. — Presentation begins
12:45 p.m. — Adjournment


Open to the public. AAII membership is not required to attend.


Each One, Bring One


AAII members who preregister are entitled to bring a guest — at no charge to you or your friend — who has never attended an AAII seminar before. Your guest will not be asked for a contribution of any kind.


When you preregister, you don't need to know the name of your friend or even whether you'll invite one at all. But if you do, just have your guest show up and mention your name. It's that easy!


Refunds: Contact us at least 24 hours before the event begins, and you will receive a full refund.
Organiser
AAII local chapters — grassroots organizations led by volunteer members — allow AAII to extend its mission "person to person" to individual investors in their own communities by programming meetings that provide unbiased investment education in a social context.