WES Panel Discussion on the G20

Monday, November 22, 2010 at 7:00 PM (EST)
Event Details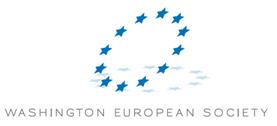 The Washington European Society is very delighted to invite you to join us for a panel discussion (followed by a wine and cheese reception) on the G20 with the leading experts


Kati Suominen
Trans-Atlantic Fellow, German Marshall Fund
Ted Truman
Senior Fellow, Peterson Institute of International Economics


 Angel Ubide
Director of Global Economics, Tudor Investment Corporation & Visiting Fellow at the Peterson Institute
'After the G20 Summit'
Moderated by Professor James Vreeland
Georgetown University
At the German Marshall Fund
1744 R St., NW, Washington DC 20009
Monday, November 22th, 2010
7pm
Please note that spots are limited and please RSVP at 
http://wes-g20.eventbrite.com/
Kati Suominen is Trans-Atlantic Fellow at the German Marshall Fund in Washington, where she focuses on US and global financial and macroeconomic policies and is finalizing a book Peerless and Periled: The Paradox of America's World Financial Order (2011). She is also American Assembly's Next Generation Fellow. In 2004-2010, she served as Trade Economist at the Inter-American Development Bank in Washington, where she advised senior trade policymakers around the world, and managed Bank's global and Asia-Pacific trade policy research and partnerships, including with the WTO and the Asia-Pacific Economic Cooperation (APEC) senior officials. She has published several articles and seven books on global finance and trade, most recently Globalization at Risk: Challenges to Finance and Trade (Yale University Press, 2010) and Economics of Free Trade (Edward Elgar, 2011) with Gary Hufbauer from the Peter G. Peterson Institute for International Economics, and Sovereign Remedy? Trade Agreements in the Globalizing World (Oxford University Press, 2009), Regional Rules in the Global Trading System (Cambridge University Press, 2009), and Bridging Trade Agreements in the Americas (IDB, 2009). She holds MBA from Wharton (2009) and joint PhD in Political Science and International Relations from the University of California, San Diego (2004).
Edwin M. Truman, senior fellow since 2001, served as assistant secretary of the US Treasury for International Affairs from December 1998 to January 2001 and returned as counselor to the secretary March–May 2009. He directed the Division of International Finance of the Board of Governors of the Federal Reserve System from 1977 to 1998. From 1983 to 1998, he was one of three economists on the staff of the Federal Open Market Committee.
Truman has been a member of numerous international groups working on economic and financial issues, including the Financial Stability Forum's Working Group on Highly Leveraged Institutions (1999–2000), G-22 Working Party on Transparency and Accountability (1998), G-10-sponsored Working Party on Financial Stability in Emerging Market Economies (1996–97), G-10 Working Group on the Resolution of Sovereign Liquidity Crises (1995–96), and G-7 Working Group on Exchange Market Intervention (1982–83). Truman has also been a visiting economics lecturer at Amherst College and a visiting economics professor at Williams College. He has published on international monetary economics, international debt problems, economic development, and European economic integration. He is the author, coauthor, or editor of Sovereign Wealth Funds: Threat or Salvation? (2010), Reforming the IMF for the 21st Century (2006), A Strategy for IMF Reform (2006), Chasing Dirty Money: The Fight Against Money Laundering (2004), and Inflation Targeting in the World Economy (2003).
Angel Ubide, visiting fellow, is an expert on central banking, European affairs, finance, and macroeconomic policy, and is the director of Global Economics at Tudor Investment Corporation, a leading global funds management company.
Dr. Ubide is a member of the Steering Committee of the Euro50 Group, a group of European policy experts that debate economic and political issues pertaining to the euro area and the global economic system, and board member of the Reinventing Bretton Woods Committee. He is a founding member of the European Central Bank's Shadow Governing Council, which gathers the top European economists for monthly meetings to decide on what should be the course of monetary policy for the euro area. He is a research fellow and member of the Macro Policy Group at the Center for European Policy Studies, where he coauthors their annual report on the European economy.
He is a regular contributor to the online economic journals Vox (UK) and Telos (France), and to the global affairs journal Aspenia (Italy). He writes a biweekly column in the Spanish newspaper El Pais and a bimonthly syndicated column for Eurointelligence. Dr. Ubide has written extensively on international macroeconomics, banking, and exchange rates, and his work has been published in major academic journals and leading newspapers. His recent work has focused on the dynamics of the current credit crisis, the evolution of global imbalances, and the reform of the international financial architecture.
Dr. Ubide was formerly an economist at the International Monetary Fund and a management consultant with McKinsey and Co. He holds a PhD in Economics from the European University Institute in Florence (Italy).
James Raymond Vreeland (Ph.D., New York University, 1999) is Associate Professor of International Relations in the Edmund A. Walsh School of Foreign Service, Georgetown University. He holds a joint appointment in the Government Department. He conducts research in the field of international political economy.
Vreeland has growing global experience, having presented his research in over fifteen countries located in six different continents. He has also held teaching and research affiliations with universities on five continents including Bond University (Australia), ESADE (Spain), Georg-August-Universität Göttingen (Germany), ETH Zürich (Switzerland), Korea University (Korea), University of California Los Angeles (USA), Universidad Nacional de San Martín (Argentina), University of São Paulo (Brazil), and Yale University (USA). He speaks English, French, and Spanish.
Research:
How does globalization, particularly as it is embodied in international institutions, impact politics in the developing world? Certain international institutions – like the International Monetary Fund and the World Bank – are well known to people in the developing world and often appear to exercise as much or even more authority than their own governments. This has led some to suggest that these forces of globalization threaten the very sovereignty of developing states. Yet, global forces still leave room for governments to maneuver. Professor Vreeland's research shows the various ways in which vibrant politics in the developing world interact with international institutions to produce domestic and foreign policies.
Vreeland's research explores a wide range of policy outcomes, including economic growth and the distribution of income under programs of economic reform, the foreign policy positions of developing countries, the transparency of policy making under various political systems, and even the commitment of governments to defend basic human rights or, alternatively, to engage in such pernicious activities as the practice of torture.
His explanations for such policy outcomes address the ways in which international institutions interact with domestic politics, in particular the ways in which international actors can be used to do the dirty work of governments - how they can "launder" dirty politics - how they are used as scapegoats - in short, how international actors can be the "dark knight" in domestic politics (sometimes for better, sometimes for worse). The domestic institutions he has focused on include both democratic and dictatorial political regimes. His research is most known for its treatment of international institutions, particularly the International Monetary Fund, and more recently the World Bank and the United Nations.
In addition to his first book, entitled The IMF and Economic Development (Cambridge University Press, March 2003), he has written an introductory text on the IMF entitled The International Monetary Fund: Politics of Conditional Lending (Routledge, January 2007), and he co-edited Globalization and the Nation State: The Impact of the IMF and the World Bank (Routledge, 2006). He is currently working on a new book entitled The Political Economy of the United Nations Security Council, which is under contract with Cambridge University Press.
He has published in numerous scholarly journals, including International Organization, Journal of Conflict Resolution, Political Analysis, Journal of Development Economics, European Economic Review, World Development, Public Choice, International Political Science Review, Review of International Organizations, World Economics, and Foreign Policy Magazine.
When & Where

German Marshall Fund
1744 R St., NW
Washington, DC 20009


Monday, November 22, 2010 at 7:00 PM (EST)
Add to my calendar
Organizer
The objective of the WES, a registered non-profit, is to foster discussion on current transatlantic and international issues among young professionals living and working in the Washington, D.C. metro area, so as to promote friendship and the exchange of ideas. Participation is open to all, whether American or European by origin or spirit. We look forward to seeing you at one of our events.