Description
Werk it Moms + Capital One are proud to present the Mamapreneur Brunch & Learn series! This series was created to empower, connect and educate Miami moms through a brunch-style workshop taught by a local Miami mom entrepreneur.
Join us for an intimate, catered brunch catered specifically to the mom entrepreneur - or as we like to call them Mamapreneurs!
Workshop Description: The Power of Owning Your Story
Featured Speaker: Gaby Guzman, Owner of The Jupiter Circle
Gaby Guzman is a Miami Mamaprenuer who helps business women and brands see their vision, step up to it and tell their story proudly. And she does it all through branding, Feng Shui, and storytelling.
Before starting her business in 2015, Gaby was in the corporate world working in the fields of consulting, advertising, HR, and communications. Her past work includes creating social strategies for brands like Tiffany & Co., Ally Bank, Ashley Home Store and General Mills.
After this workshop, you will understand:
How to identify your true story

How to craft the right strategy to tell your story to the world

How to use social media to tell your story and grow an authentic following
Feng Shui basics to help you with your business and your life
Our guests will also receive goodie bags with treats from our sponsors!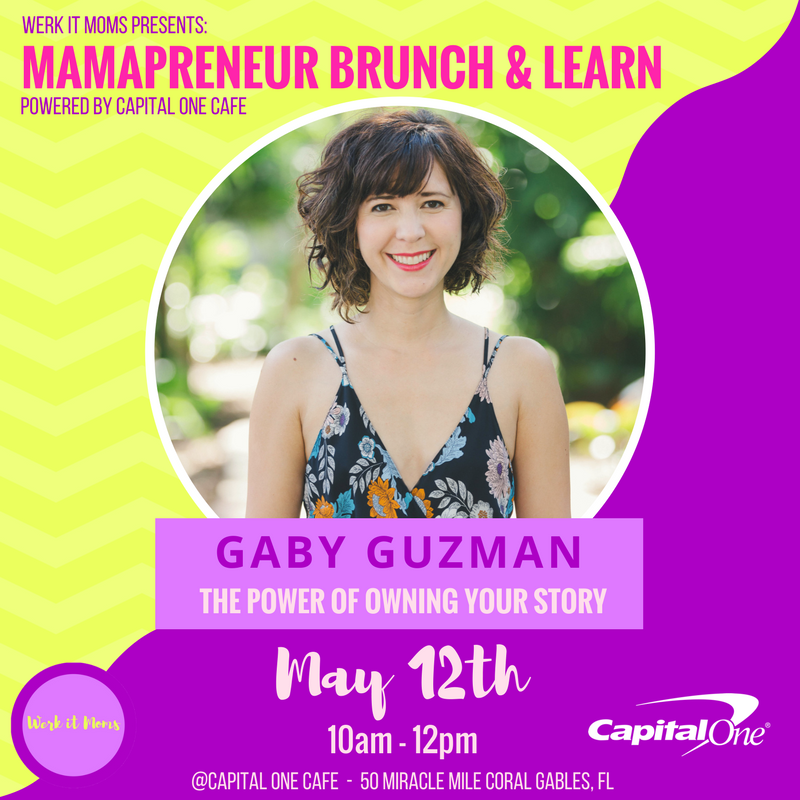 *SPACE IS LIMITED! IF YOU RSVP TO THE BRUNCH, PLEASE MAKE SURE YOU INTEND TO SHOW UP! IF YOU CANNOT MAKE IT, WE ASK THAT YOU PLEASE RELEASE YOUR SPOT TO ANOTHER MAMA WHO CAN BENEFIT.
**Anyone who repeatedly RSVP's and does not attend will not be permitted to RSVP for any future brunch and learn events.