Description
WEO Meeting December 19, 2018:
The Women Entrepreneurs Organization of SW Washington offers a delightful evening of connection and holiday spirit. Guests will mix and mingle with other women entrepreneurs and executives, while enjoying the ever-popular gift exchange, seasonal activities, fun philanthropy, and more.
What to Bring:
Your WEO version of Mrs. Claus in the form of how she would show up in today's world.
Your Gift - Value $20-25 (not a white elephant) in a gift bag to make opening and packing home easy.
Supplies for the YWCA Shelter and cash for the WEO 50/50 stocking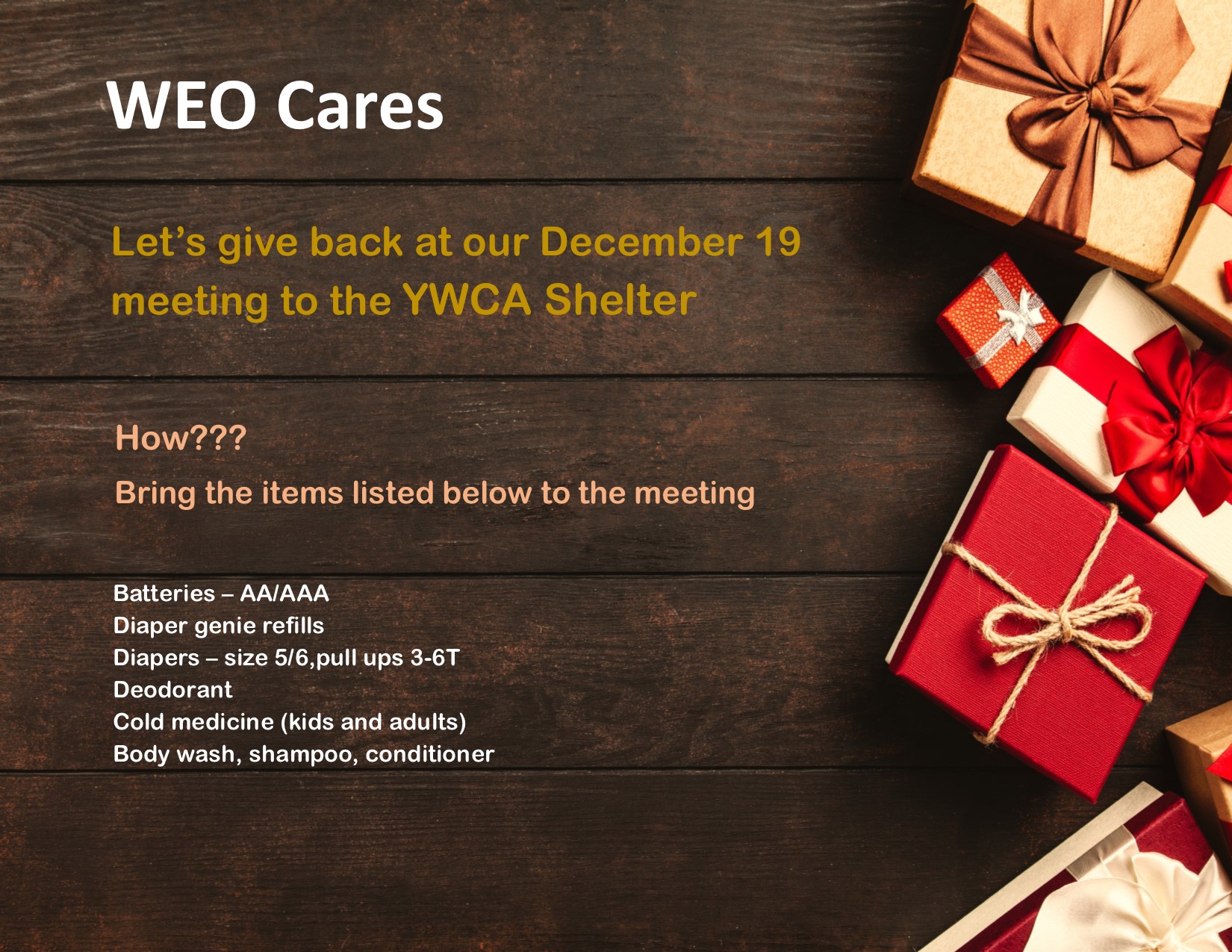 Meeting Agenda
Networking begins at 5:30
Dinner at 6
Party at 7
Meeting ends at 8:30
Who: Women Entrepreneurs Organization of SW Washington (WEO)
What: monthly meeting/annual holiday celebration
When: Wednesday, December 19, 2018, at 5:30 PM
Where: Club Green Meadows, 7703 NE 72nd Drive, Vancouver, WA 98661
How much: $52.50 members/$62.50 guests; includes buffet, dessert, coffee, tea, tax & tip