WEN is celebrating 35 years of PERSEVERANCE
About this event
WEN Celebrates 35 Years in 2021
For 35 years, Women's Employment Network (WEN) has empowered women to realize their true potential. The tenacity of these women plus the persistence of WEN have created a formula for success. This PERSEVERANCE​ has resulted in over three decades of success.
In 2021, we're recognizing donors all through the year to honor this special milestone in our mission's history. This benchmark year of giving is our moment to show you that your support matters to us and to the women we serve.
Thank You to WEN's 35th Anniversary Celebration Committee Members
Cathy Baier | Pam Breuckmann | Leah DiCarlo | Spencer Elkinton | Kelly Eschweiler | Chris Jackson | Nicole Miller | Laura Perin | Julie Pine | Jen Regas | Tanya Rodecker Wendt | Amber Soloman | Toni Walsh | Megan Whitman
Thank You to Our 35th Anniversary Celebration Co-hosts and Supporters
Our 2021 giving levels are named with words women often use to describe their experience with WEN. All supporters will be invited to a virtual kickoff on April 21, 2021, for the year-long celebration.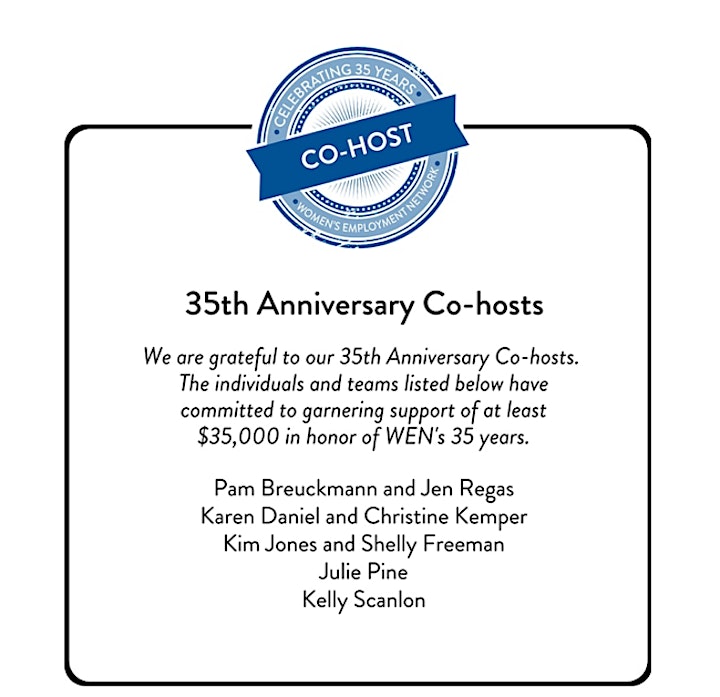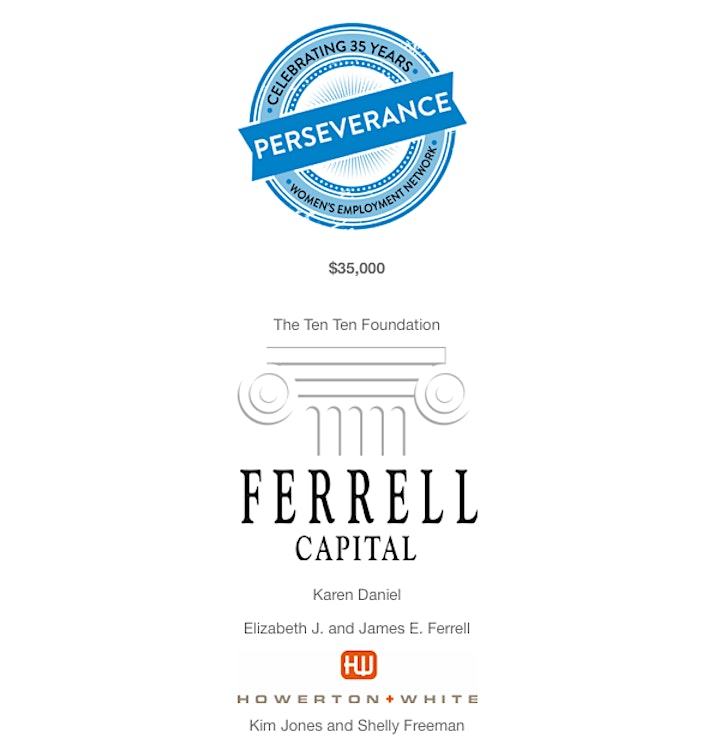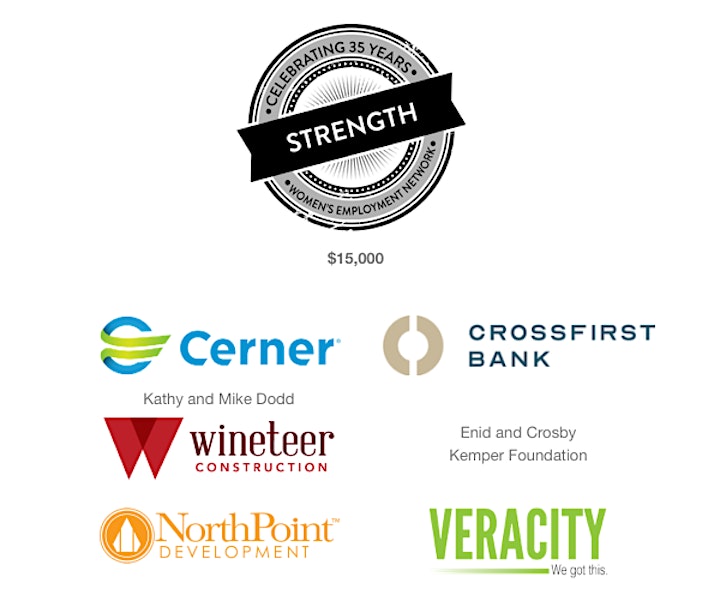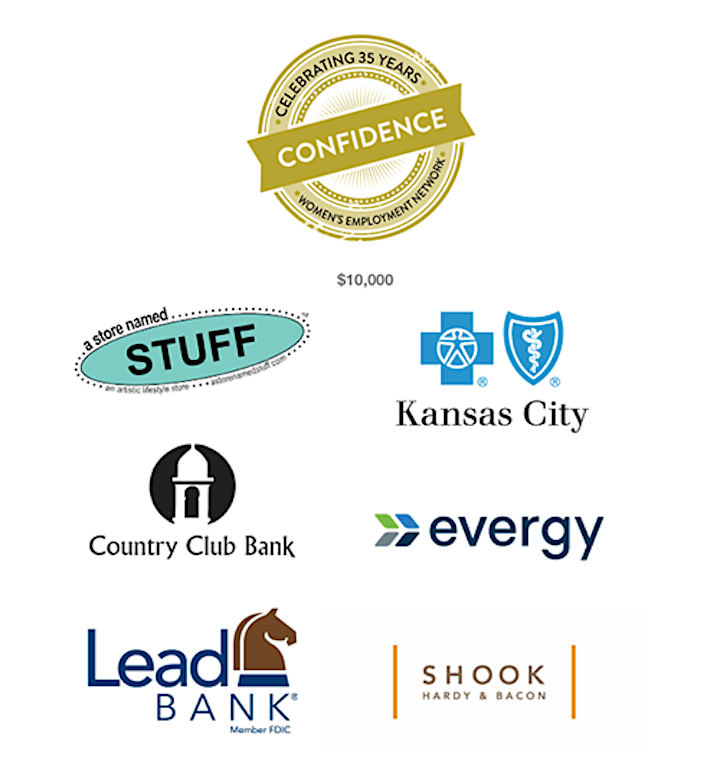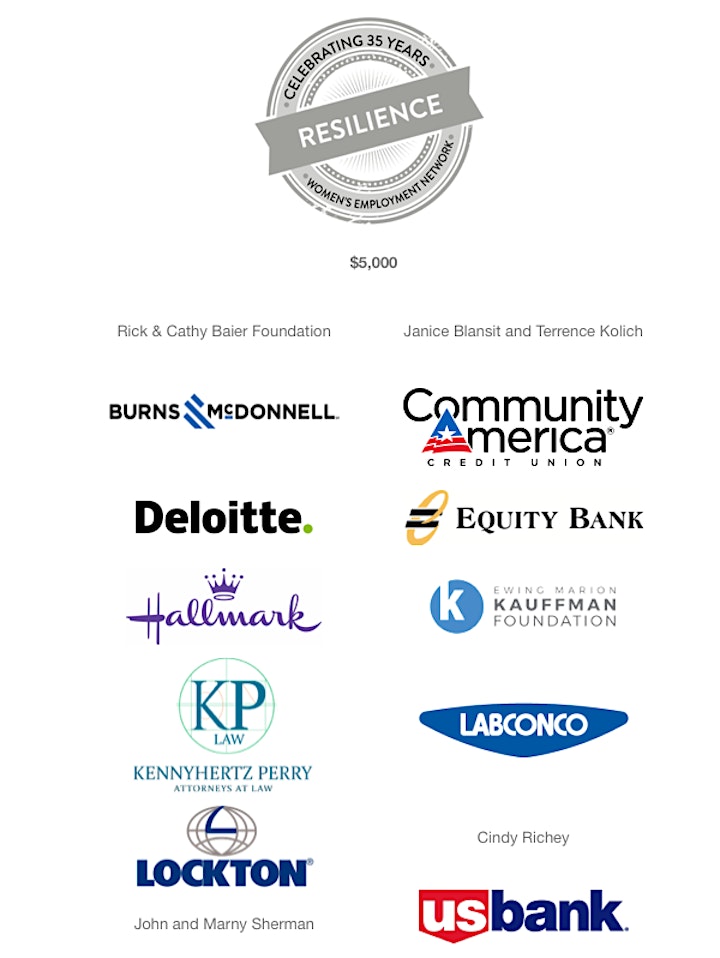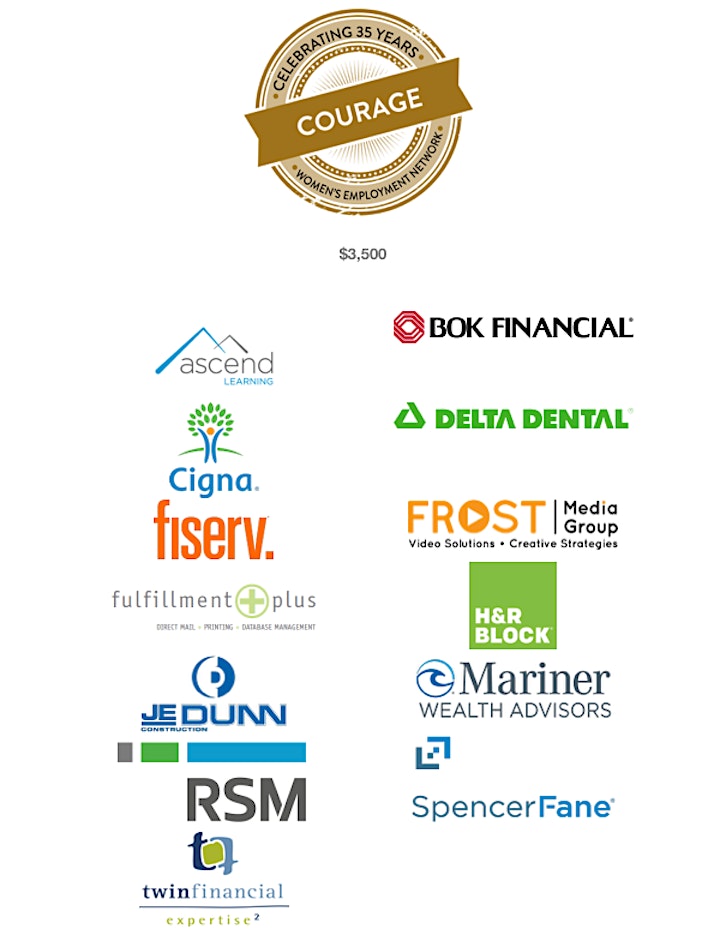 For a complete list of WEN's 35th Anniversary Celebration supporters, please visit kcwen.org/35years.
Organizer of WEN's 35th Anniversary Celebration