Description
I'm Wendy Unger, and this is my story.
It's Holiday - 2009, my sister Nancy has been diagnosed as positive for the BRCA1 Breast & Ovarian Cancer gene. Wow! The doctors say that she has to have her ovaries and breasts removed in order to prevent Breast and Ovarian CANCER! This sucks...then the other shoe drops, this thing is hereditary. Each one of the other three siblings has to get the genetic testing now too.
It's the holidays; do I really have to think about cancer? Being me, my mindset going into the test was that it was just not possible that I could have this dangerous gene too. I take the test. My results don't come until January.
I'm positive BRCA1, too, just like my sister. My husband, Seth and I together have to make a big decision. It's not intellectually difficult - the oncologist tells us the facts: with the gene, my breast cancer risk increases from the normal population's 2-3% lifetime risk to 85-90% lifetime risk. The difficulty in the decision is the emotional one, you have to decide to have your breasts removed and with that you find that it raises a lot of emotions in both partners. Fortunately, there is support to be found: there are organizations that provide it.
So, my husband and I together made the decision. 2010 was a year full of hospital and surgeries, 2 planned surgeries and one unplanned one as well. February was my bilateral salpingo oophorectomy (BSO), the removal of my ovaries and fallopian tubes.
While I was still recovering from my first surgery, I had to have emergency spine surgery. I spent several months in physical therapy before I could have my next Preventative surgery, a prophylactic double mastectomy, the removal of my breasts. In July of 2010, I had my mastectomy and was lucky enough to have my reconstruction surgery at the same time. In my procedure, the physicians and I chose to use tissue expanders to help build my new breasts.
By November, it was time to have the expanders removed and the implants placed, just the next step in the reconstructive process. Wow, the holidays were upon us again and it was overwhelming to look back at what 2010 had been like for me and my husband. But it was not over yet, the reconstructive process continued, February 2nd, 2011 I got my nipples, and then got them tattooed in July. Now, I'll have to have to be vigilant to watch for cancer signs annually.
It really wasn't over.. I had the 2nd portion of the tattoo process in 2012.
My husband and I are grateful for the blessings that have come our way:
I was tapped on the shoulder and given a pass on CANCER maybe I had to have a lot of surgery, but I didn't have to have any chemotherapy or radiation

I was invited to serve on the board of the Miami-Dade unit of the American Cancer Society, something I have been working towards since 2003

I signed up as an Outreach Coordinator with F.O.R.C.E.

I am helping other people and families with the same issues.
Our pastor's words really came true for us - in what surely looked like apparent misfortune we found our gift. I knew it was my mission to help others who carry a genetic mutation handle their future wisely and carefully. As I think about it now, I know that in helping others, it's really made this whole journey easier for me. If you are a person with cancer, carry a genetic mutation, or are seeking support or information, please contact me. I look forward to our conversation.
Wendy . Unger
Support hereditary breast and ovarian cancer research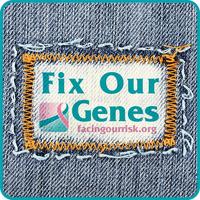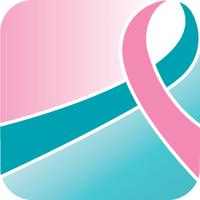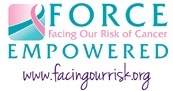 PHOTO: Nancy and Wendy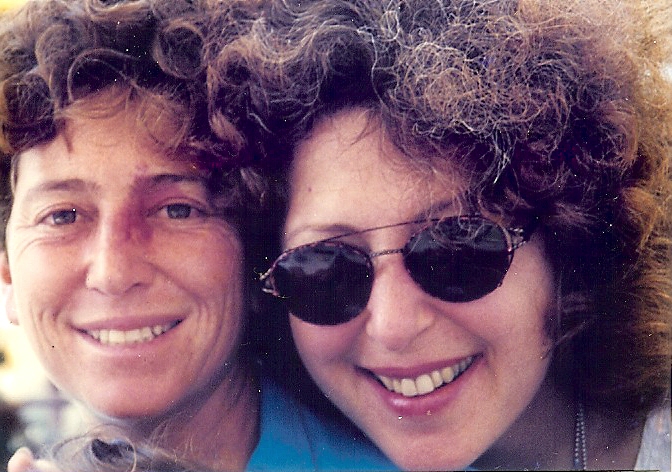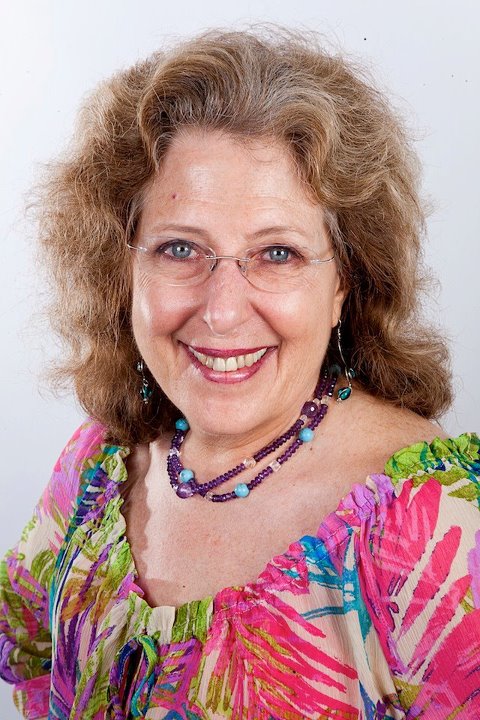 READ MORE BRCA STORIES:
AMY: http://amybrcastory.eventbrite.com