The 5th Annual 1k is HERE!
About this event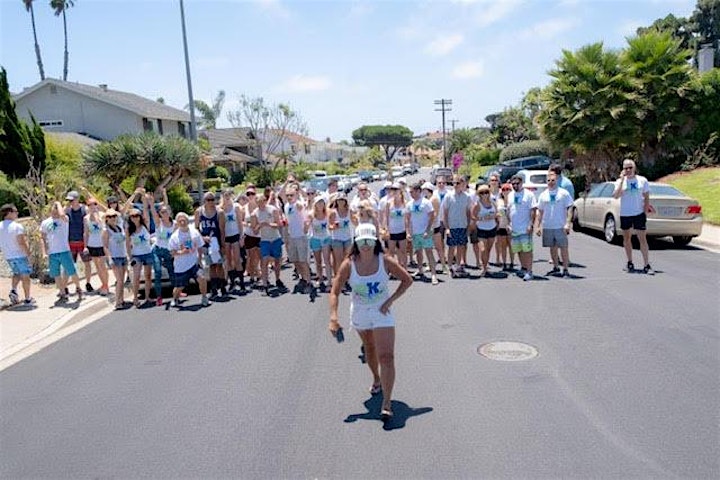 Please help me WIN!
The 5th Annual Summer 1k is here! Yes, it's true … it's a ONE KAY (that's 1 kilometer, .62 miles or 3280.84 feet or 39,370.08 inches).
I am competing with spectacular group of "athletes" that will navigate an extensive race course powering over 4 "hydrating" stations and a grueling 3280.84 feet to the finish line!
Each of the 1K "athletes" will be competing for the GOLD and also requesting pledges as we raise money for Autism Tree Project Foundation.
There are 2 ways to win the Summer 1K: Be first to the finish line (I'll be there!) or raise the most money through charitable pledges. I may not cross the finish line first but you can help me with the real WIN by supporting me in my quest to achieve my 1k goal:
I'm your athletic supporter! I sponsor you: 1 cent for every foot = $32.80
I'm a fan of you! I sponsor you: $100 for every mile = $62
Go, Wendy, go! I sponsor you: $250 for every mile = $155 (includes a 2021 race shirt)
Penny for your thoughts? I sponsor you: 1 cent for every inch you run = $393.70 (includes 2 - 2021 race shirts)
Date and time
Refund policy
Organizer of Wendy's 5th Annual Summer 1K for ATPF
Founded in 2003 Autism Tree Project Foundation (ATPF) is a 501(c)(3) organization dedicated to improving communities in San Diego County and The Bay Area by assisting with Education, Advocacy, Early Intervention Preschool Screening, Research and Mentoring for families impacted by autism.
ATPF provides free Early Intervention Preschool Screenings to over 2,000 youth annually with over 20,600 preschoolers screened to date since 2006.
Questions? Contact Rebecca Barron, Director of Operations
RebeccaB@autismtreeproject.org
Call ATPF Office 619-222-4465