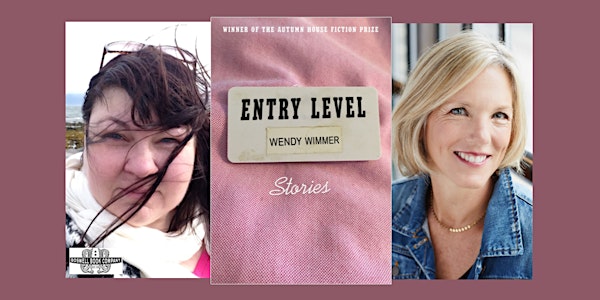 Wendy Wimmer, author of ENTRY LEVEL - an in-person Boswell event
Wendy Wimmer, author of ENTRY LEVEL - an in-person Boswell event
When and where
Location
Boswell Book Company 2559 North Downer Avenue Milwaukee, WI 53211
About this event
Boswell presents an evening with Wendy Wimmer, author of Entry Level. In conversation with Christina Clancy.
Wendy Wimmer's debut short story collection contains fifteen stories that center around the experience of being underemployed—whether by circumstance, class, gender, race, or other prevailing factors—and the toll this takes on an individual. From a young marine biologist suffering from imposter syndrome and a haunting to a bingo caller facing another brutal snowstorm and a creature that may or not be an angel, Wimmer's characters are all confronting an oppressive universe that seemingly operates against them or is, at best, indifferent to them. These stories reflect on the difficulties of modern-day survival and remind us that piecing together a life demands both hope and resilience.
From Dan Chaon, author of Sleepwalk: "The stories in Entry Level are propulsive, funny, delightfully unpredictable, and utterly addictive. Wimmer is a true original - a bright star of her generation. Here's hoping Entry Level is the beginning of a long, fruitful career!"
Wendy Wimmer is a writer living in Wisconsin. Her work has been published in Barrelhouse, Waxwing, Paper Darts, and others.
Click here to purchase your copy of Entry Level. Signed copies and personalization available on pre-orders. Please note that signed copies will not be shipped until after the event.