Wendy & Mike's China Wedding
When and where
Location
Seafood restaurant betwen rose garden 1 & 2 Shenzhen, Guangdong China
Refund Policy
Contact the organizer to request a refund.
Description
here is the full info
【婚趴邀请函】我们的幸福需要您的祝福与见证!诚意邀请并感谢您携带伴侣参加"M&W" Wedding Party,迈理倪michelini&王霞wendy的非传统中国婚礼,2014年1月11日(星期六),PM18:00-22:00(含自助餐+酒水),麒麟荟(海鲜火锅酒家),我们将邀请中外朋友,一起来欢聚享受这开心的盛宴大party!地址:深圳南山蛇口望海路西南海玫瑰花园一期,0755-26893689。(注意:单身者请门口领取紫色手环入场,非单身为蓝色) 【Wedding invitation】 Our happiness need your blessing and witness! Invite and thank you for your participation the "M&W" Wedding Party, michelini& Wendy non traditional Chinese wedding, January 11, 2014 (Saturday), PM18:00-22:00,Qilin Hui (seafood hot pot restaurant), We invite friends from around the world to celebrate this once in a life time party! Address: Shenzhen Nanshan Shekou Wanghai Road West Nanhai Rose Garden phaseⅠ, 0755-26893689. (Note: Singles please take purple bracelets from registration desk, non single blue.)
We're Getting Hitched! Join us in this once in a lifetime event!
Hot pot dinner, beer, wine, dancing, and fun!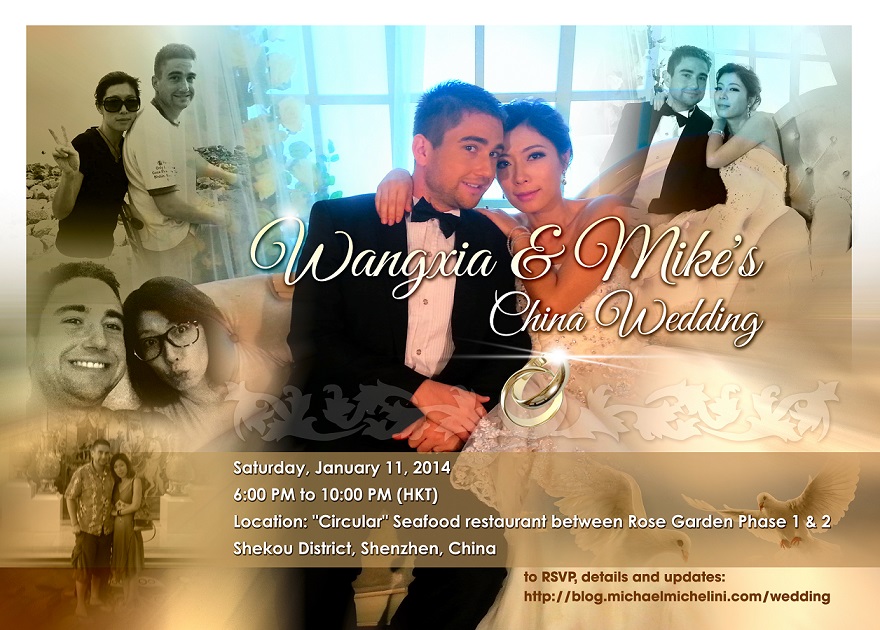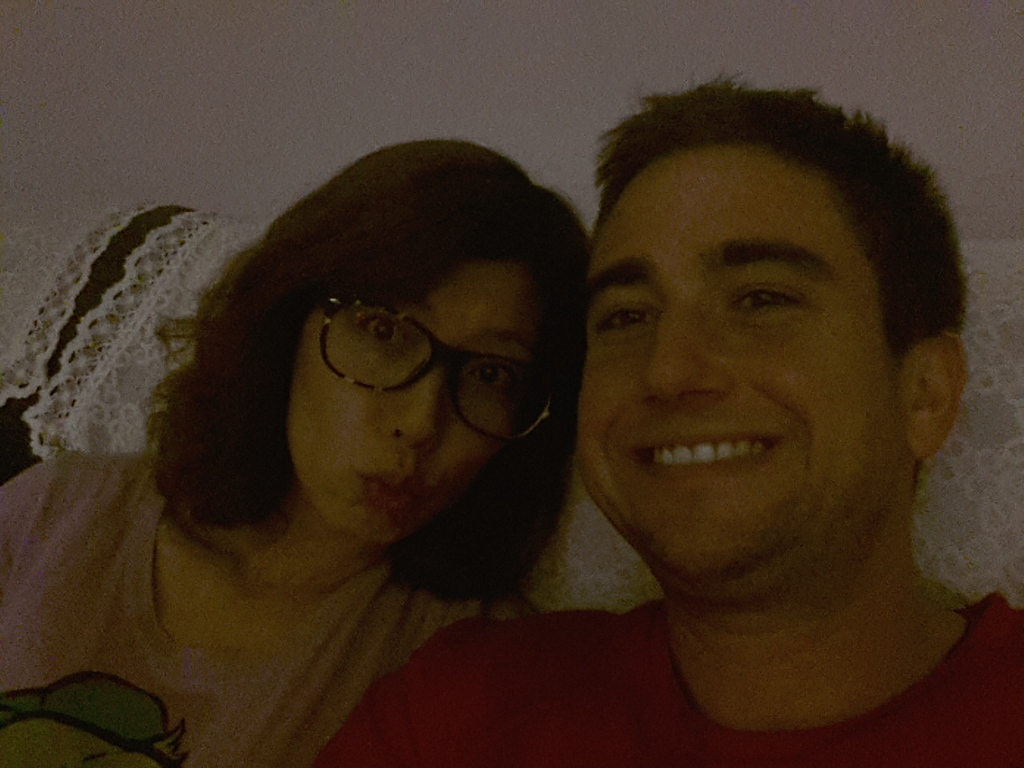 Photos of the Venue:
Directions to the Venue:
Getting a China Visa:
Unfortunately, you will need to have a China passport visa to attend the wedding in China.