An evening of charity, elegance, and entertainment as we raise funds to support scholarships and the Wendell Scott Foundation.
About this event
Join us Saturday, February 12, 2022, for a black-tie gala featuring great entertainment, dinner, scholarship presentations, and an uplifting keynote address. The Wendell Scott Foundation, Inc. is a 501(c) (3) nonprofit organization established to commemorate the memory of the first African American race car driver to win the Grand National, NASCAR's highest level, Wendell Scott.
The Gala offers an opportunity to celebrate the accomplishments of Wendell Scott and those who have devoted their time, talents, and resources to making a difference. The event will include a ceremony recognizing community leaders as the Wendell Scott Legacy Gala Award recipient. In addition, the event will serve to salute youth leaders as the Legacy Leaders of Tomorrow.
Held at the NASCAR Hall of Fame in Charlotte, NC, the upscale fundraiser features a keynote speaker, surprise guest, dinner, and a musical tribute performance by Grammy Award winning artist "Bilal" who is highly acclaimed in the US through the genres of R & B, soul, and jazz with a glittering roster of past collaborators including Jay Z, Beyonce, Kendrick Lamar, and The Roots.
Also just added Charlotte's own The Harvey Cummings Project!
The Gala's fundraising efforts help support the Foundation's educational programs and other program services. The Foundation works with colleges, community organizations, and institutions of higher education to create a pipeline for youth from underserved communities to rewarding opportunities in STEM-based careers.
Learn more about the Wendell Scott Foundation at www.wendellscott.org, or for continuous news and updates, follow WSF on Twitter @WendellScott_34.
RESERVE YOUR TABLE TODAY! Sponsorships and Custom Group Discounts are available for this event. For more information, email rcaldwell@themaineventnc.com or visit https://www.wendellscott.org/gala
*****ALL SALES ARE FINAL, NO REFUND ALLOWED DUE TO SEATING AVAILABILITY AND DINING PRE-ORDERS****
HOTEL ACCOMODATIONS NEARBY:
Embassy Suites Uptown
Hilton Garden Inn Uptown
****Following CDC guidelines, guests will be required to wear masks while attending the event. Proof of vaccination status or negative COVID-19 testing is preferred.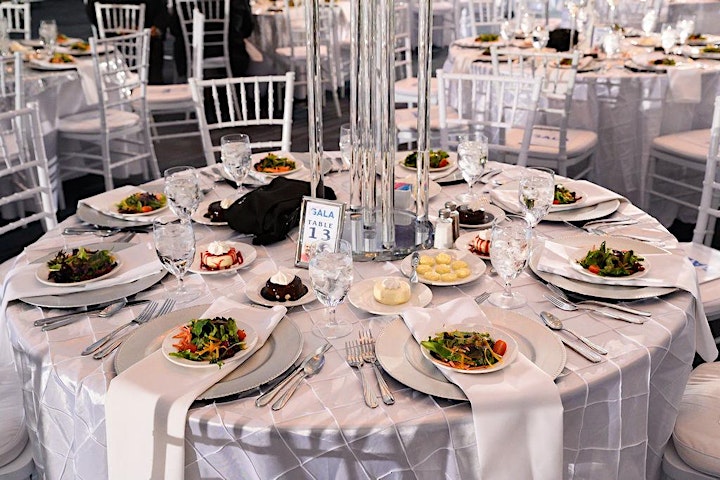 Organizer of WENDELL SCOTT LEGACY GALA | CHARLOTTE, NC
The Legacy Gala honors those who exemplify the leadership of our namesake, Wendell Scott, by demonstrating a strong support for higher education and generosity to others through philanthropic leadership. Funds raised through the gala will both help to secure a permanent home for our foundation and directly benefit programs and services to under-served children and families throughout the Commonwealth of Virginia, most of whom rely on financial subsidies to complete their studies.
About the Wendell Scott Foundation
On December 1, 1964 Wendell Scott broke the color barrier becoming the first and only African American NASCAR driver to win a Grand National race, NASCAR's highest level. The Wendell Scott Foundation, Inc. is a 501(c) (3) nonprofit organization inspired by Wendell Scott Sr. and provides services such as job-skill training, STEAM education opportunities, mentoring and other supportive services to at-risk, underserved youth between the ages of 8 – 18 years in Danville, Virginia and surrounding areas.
With your generous support of the gala, you can truly make a difference in the lives of our students as we strive to achieve the Foundation's mission of academic excellence and student success.