Description
Seating is limited! Pre-registration is highly recommended.
On-site registration may be available on a first come, first serve basis until seats are filled.

A CONVERSATION WITH GOVERNOR WHITMAN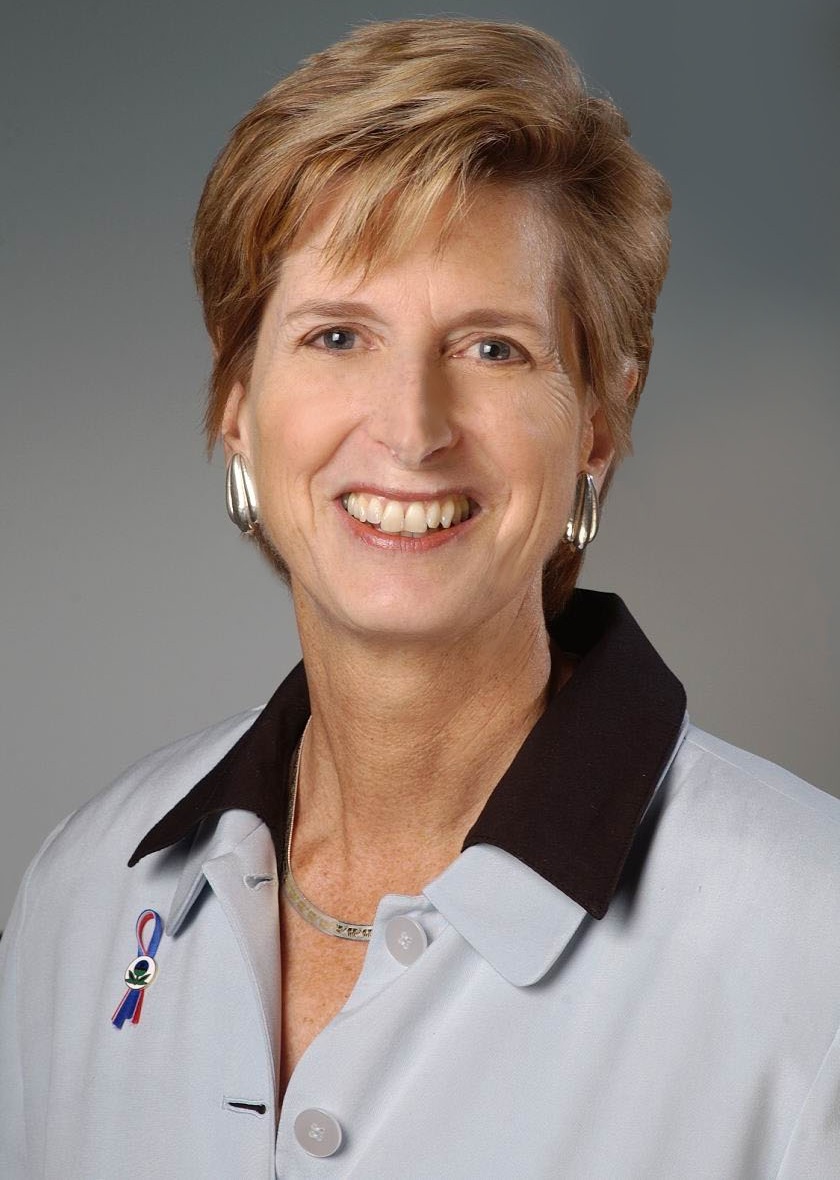 Christine Todd Whitman is the President of The Whitman Strategy Group (WSG), a consulting firm that specializes in energy and environmental issues. WSG offers a comprehensive set of solutions to problems facing businesses, organizations, and governments; they have been at the forefront of helping leading companies find innovative solutions to environmental challenges.
Governor Whitman served in the cabinet of President George W. Bush as Administrator of the Environmental Protection Agency from January of 2001 until June of 2003. She was the 50th Governor of the State of New Jersey, serving as its first woman governor from 1994 until 2001.
She is the author of a New York Times best seller called "It's My Party Too", which was published in January of 2005 and released in paperback in March 2006.
Governor Whitman serves on the Board of Directors of Texas Instruments Inc. and United Technologies Corporation, and formerly served on the Board of S.C. Johnson and Son, Inc. She is a member of the Nuclear Matters Advisory Council and Terrestrial Energy's International Advisory Board. She holds an Executive Masters Professional Director Certification from the American College of Corporate Directors.
Governor Whitman also serves a number of non-profit organizations including as Chairman of the American Security Project and Vice-Chairman of the Trustees of the Eisenhower Fellowships. She is a member of the Board of Directors of the Center for Responsible Shale Development. She co-chairs the Joint Ocean Commission Initiative Leadership Council and is on the Advisory Board of the Corporate Eco Forum.
-----
A PANEL DISCUSSION ON WOMEN'S POLITICAL ENGAGEMENT

Panelists include:
Assemblywoman Holly Schepisi (R)
Assemblywoman Valerie Vainieri Huttle (D)
Elizabeth Meyer (Women's March on NJ Founder and Lead Organizer)
For more information about this event, please click here or contact Samantha at 201-345-1895 or splotino@ywcabergencounty.org.