Sales Have Ended
Ticket sales have ended
Thank you for purchasing tickets to DISRUPT! It's going to be an inspiring time. We look forward to seeing you there!
Sales Have Ended
Ticket sales have ended
Thank you for purchasing tickets to DISRUPT! It's going to be an inspiring time. We look forward to seeing you there!
Description
WeMake Celebrates supports design-in-action with our fourth annual design conference on the process of making. Since 2011, we have showcased more than 1500 makers and built a community to connect thousands of creative people. WeMake has awarded more than $100,000 to support arts education for Portland's under-served youth.
Some of our past beneficiaries include:
All Hands Raised
Ethos Music
Caldera Arts
Literary Arts
PROWUS
PSU's Friendtorship
Portland Art Museum Youth Program
Right Brain Initiative
MARROW
School of Rock
p:ear
Rock 'n' Roll Camp for Girls
Schoolhouse Supplies
---


THIS YEAR'S THEME: DISRUPT
We take a look at how disruption in art and design affects the process and work.


DAY 1—FRIDAY, OCTOBER 19th - Doors open at 5 pm, the conference begins promptly at 6pm.
3 Keynote Speakers

Live Entertainment

5x5, 5 speakers, 5 minutes, 5 slides with local creative entreprenueus

Hosted Cocktail Reception in the ballroom following the talks
IF YOU WOULD LIKE TO ORDER 10 OR MORE TICKETS, GIVE US A SHOUT OUT FOR A DISCOUNT CODE!
DAY 2—SATURDAY, OCTOBER 20th WORKSHOPS!
Ticket Price Includes:
Entry to Friday's talks
Free WeMake Print
Hosted cocktail and reception with food & drinks in the ballroom following the talks
If you are a student or educator, contact us for discounted tickets.
KEYNOTE SPEAKERS
KEYNOTE / KATY ANN GILMORE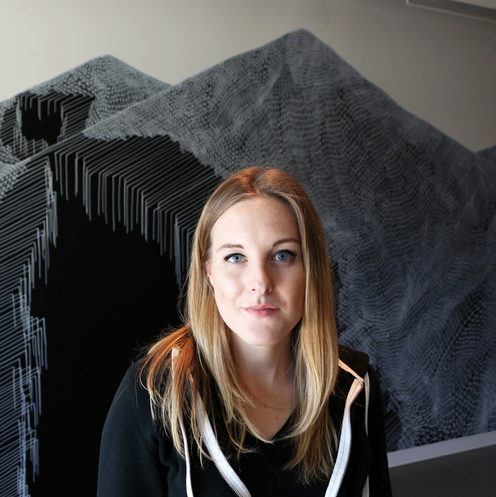 Fascinated by our perceptual relationship to space, Katy Ann Gilmore has devised a drawing-based practice to articulate the world through intersecting line and concise planar geometries, creating spatial impressions far larger than the sum of their minimal parts. Inspired by both natural topographies and architectural constructs, Gilmore distills the plasticity of lived form into linear, two-dimensional strata, taking the most complex experiential impressions of time and space and reducing them to graphic, optical phenomena.
Gilmore brings a unique interdisciplinary approach to her practice, drawing on her past academic work in both art and mathematics. Strategic, controlled, and logical, her aesthetic and creativity is structured by this methodological reliance on mathematical ways of working. Refusing the exclusionary paradigm that posits art and math at unequivocal odds, Gilmore prefers to remain open to the productive intersection of disciplines. Though based in hand drawing, her works often use mathematical formulae, graphs, or equations to get to the desired end result.
---
KEYNOTE / TOMMY PEREZ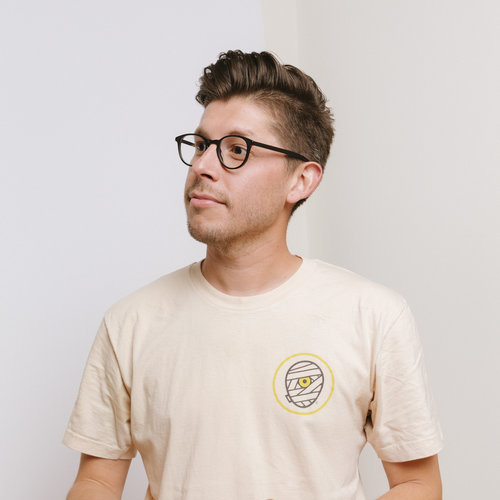 Tommy Perez is a multi-disciplinary maker from Southern California, known for his intricate 3D paper sculptures and animations. Self described 'designer, doodler & frequent paper krafter' Tommy works with unusual materials —from bacon bits and wanton wrappers to construction paper and glue, the mediums used are worked into vibrant compositions and colorful creations. Tommy creates mini sets to produce animations for a range of clients including adidas, Coca-Cola, Facebook, Ford Motor Company, Nickelodeon, Sparkling Ice, Target, and Too Faced. When he's not making fun stuff he enjoys skateboarding and root beer floats.
---
KEYNOTE / LOVEIS WISE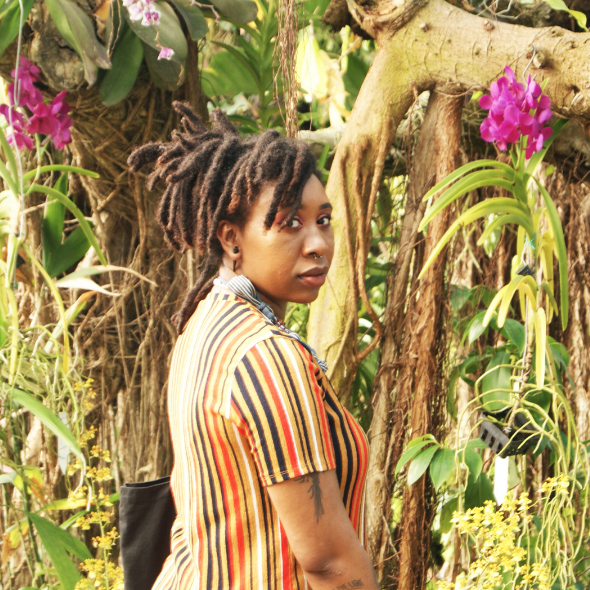 Loveis Wise is a Freelance Illustrator based in Philadelphia whose work is bursting with color, energy and movement.
Loveis (pronounced Love is) grew up in Washington, D.C. and graduated (this year) from the University of the Arts, in Philadelphia. She studied illustration, painting, and woodcuts. Being a student did not deter Loveis to make early connections in the design and art world. She has worked with some great clients and recently designed the cover for The New Yorker. Other clients include: BuzzFeed News, Bitch Media, BUST Magazine, Design Sponge, Wieden+Kennedy, and many more.
---
PERFORMING / LUZ ELENA MENDOZA
Y La Bamba / MUSICIAN



Y La Bamba has been many things, but at the heart of it is singer-songwriter Luz Elena Mendoza's inquisitive sense of self. Their fifth record, Mujeres, carries on the Portland-based band's affinity for spiritual contemplation, but goes a step further in telling a story with a full emotional spectrum. Coming off Ojos Del Sol, one of NPR's Top 50 Albums of 2016, Mujeres exhibits the scope of Mendoza's artistic voice like never before. "Soy como soy," Mendoza says, and that declaration is the bold— even political— statement that positions Mujeres to be Y La Bamba's most unbridled offering yet. Mendoza forges new narratives from old stories of heritage and family, tracing history while forging modern chicana feminism. The raw honesty of Mujeres is in fact the raw honesty of Mendoza. Armed with the emotionality of traditional música mexicana and the storytelling of American folk, Y La Bamba's artistry is not just their musical ability but Mendoza's search for unadulterated truth. It is in an ancestral journey in which Mendoza comes to terms with the influence and limitations of her upbringing. While there is a celebration of the Mexican creativity that has informed Mendoza's life, there is a darker side to reconcile with. Where do mujeres fit in to the American story? What are the sins for which we are all guilty? How do different generations interact with the world? How can a culture become visible without being tokenized? It is no surprise that in Mujeres, Y La Bamba's first record with Mendoza at the helm of production, Mendoza contemplates these questions to tell her story. But it is not just Mendoza's story. Challenging a narrative and dealing with the emotionality of that effort— that is everyone's story.
Mujeres was recorded by Luz Elena Mendoza and Ryan Oxford at Color Therapy Studios and Besitos Fritos Studios in Portland, Oregon. Mixed by Jeff Bond, with Grace Bugbee on bass, John Niekrasz on drums, Margaret Wher Gibson on keys, and Ed Rodriguez and Ryan Oxford on electric guitar.
---

SOLEIL HALL / POET
Bella is a 24 year old Southern California native that found herself in Portland after a few things went wrong (or extremely right if you ask her now) . Her poetry connects strongly with her own personal experiences and how they have shaped her perspective on life. She touches on experiences being a woman of color, her eating disorder, and experiences in abusive relationships. Bella has performed at Ori Art Gallery, Whitenoise events, and various pop up art shows. When she is not writing, she loves to run and explore new coffee shops she's never been to!
---

BRIANNA GRISBY / POET
Brianna Grisby is a a local poet, born and raised here in Portland. She is the founder and host of The People's Poets at the Woodlawn Mic every 3rd Saturday. She was a member of Portland's Unified Slam Team this year in Chicago for the National Poetry Slam. She is also a part time psychology student with aspirations to get her work published in the near future!
5X5 SPEAKERS
5X5 / ANJA CHARBONNEAU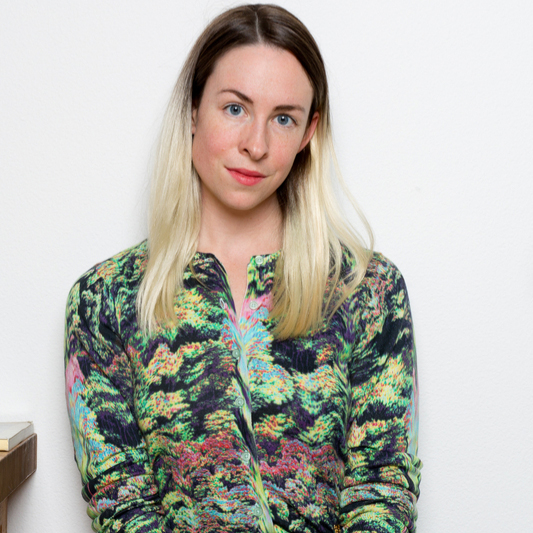 Anja Charbonneau is the Editor in Chief & Creative Director at Broccoli Magazine. Broccoli is an international magazine created by and for women who love cannabis. Offered free of charge, Broccoli explores and shapes modern stoner culture by looking at cannabis through a global art, culture and fashion lens. They give cannabis a dedicated space to be discussed in a fresh, stylish and approachable new way.
---
5X5 / AMY DRAGON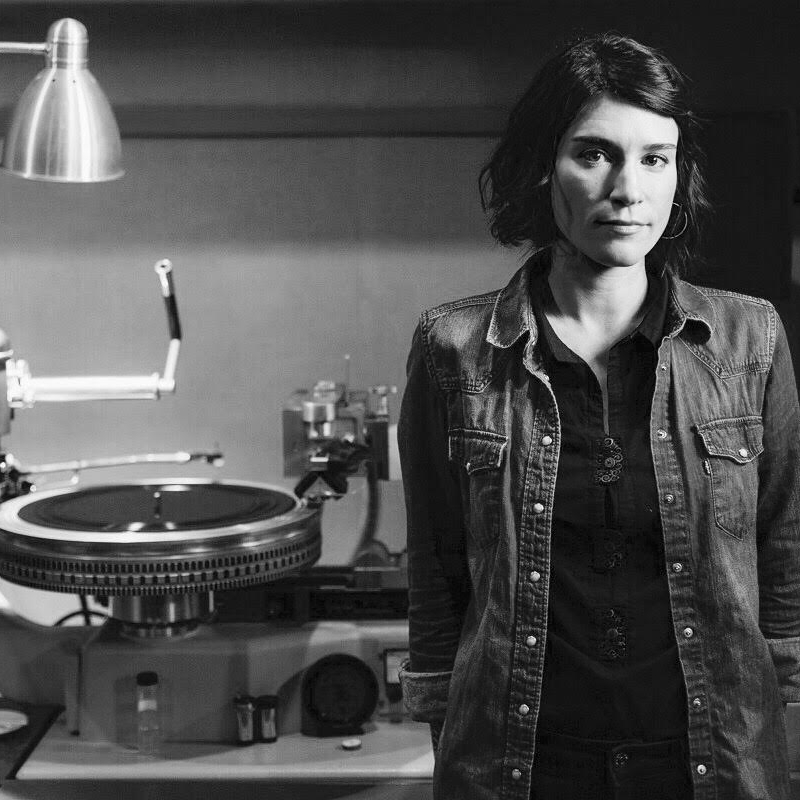 Amy hails from a formative gypsy-esque childhood residing and traveling all over the US until landing in the Pacific NW in 2008. Amy has been engaged in all things musical for as long as she can recall and landed an audio engineering apprenticeship at Telegraph Mastering in 2013. This apprenticeship lead to work with re-issue, restoration, and format transfer projects. In 2015 Amy began full format audio mastering and lacquer cutting as well as joining the founding team at Cascade Record Pressing as a manager. Amy has extensive knowledge related to the finishing process of making vinyl records.
Mastering Credits: The Snubs, A Certain Smile, Country Florist, Госкино, Nasalrod, Myke Bogan, Table Sugar, Roseblood, Cruel Diagonals, Boink!, Barstool Preachers, Moon Tiger
Vinyl Mastering Credits: American Aquarium, Jenny Don't and The Spurs, Gospel Whiskey Runners, Bishop Dready Manning, Fleurie, The Sloths, And And And, Josh Garrels, Rubella Ballet, AVOLA, PAST, Otzi, Suicide Squeeze, Lithics, Against Me!
---
5X5 / LIZY GERSHENZON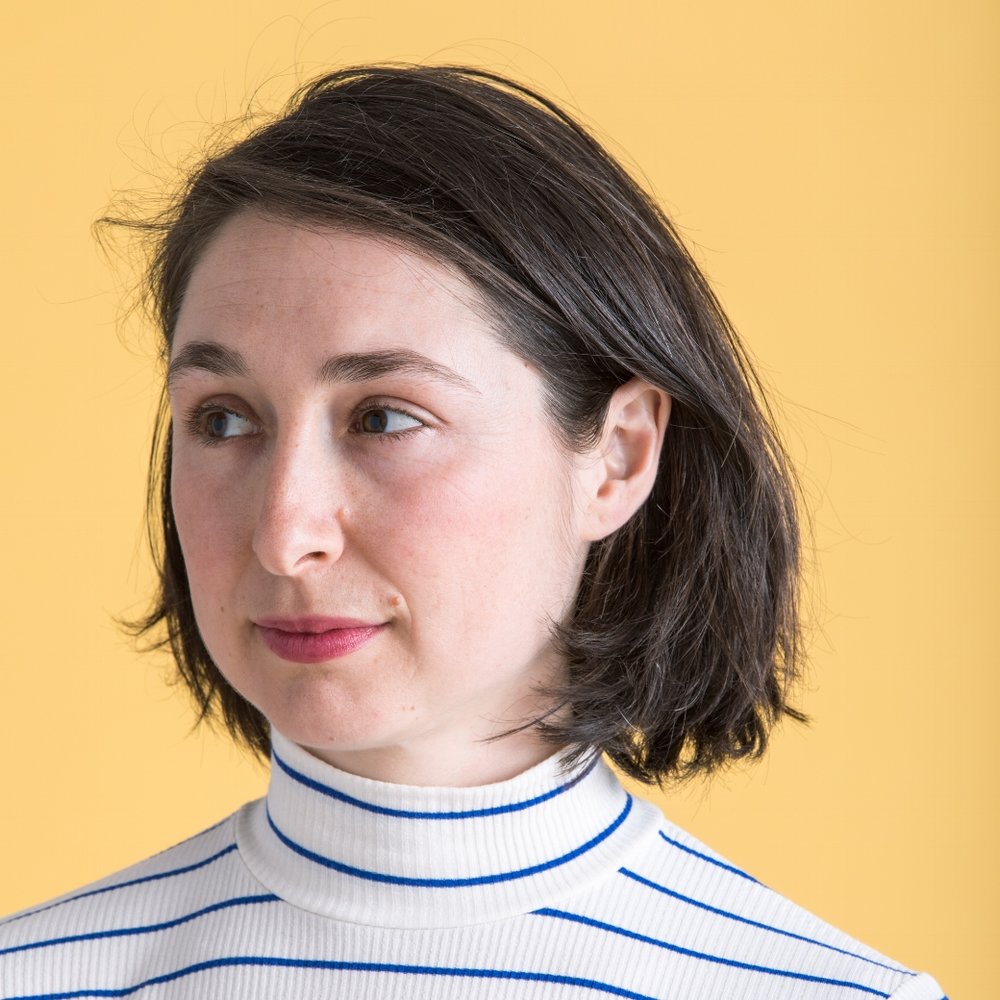 Lizy Joy Gershenzon is a Co-Founder of Future Fonts, and Partner at Scribble Tone. While Scribble Tone is a product design studio that specializes in creating new apps, brands, and designing typefaces, her latest project, Future Fonts, is a platform where type designers can sell their works in progress. This inventive platform gives designers access to experimental styles designers are currently working on, as well as the ability to give feedback and buy in-progress fonts at a discounted price.
---
5X5 / CHRISTINA LONSDALE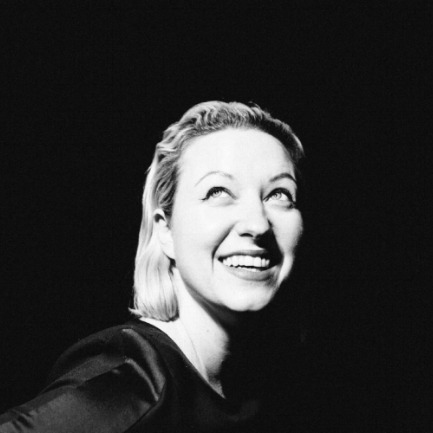 Christina Lonsdale is the owner of Radiant Human, where she makes polaroid photographs of you and your aura. The prodigal daughter of an energy painter mother and a two-time commune founding father, Lonsdale was raised on mysticism at the dawn of the digital age — formative years when science and spiritualism occupied equal bandwidth. In Radiant Human, she finds a sort of parity between these opposing faiths; a discipline that shores up the distance between New Age self-discovery and New Media self(ie)-actualization.
Radiant Human is responsible for thousands of phantasmagorical photographs, captured all across North America. Their personalized aura portraits embolden participants to open themselves to the ineffable — promoting greater awareness of all the subtle influences effecting our everyday.
---
PERFORMANCE
5x5 / KATE DAY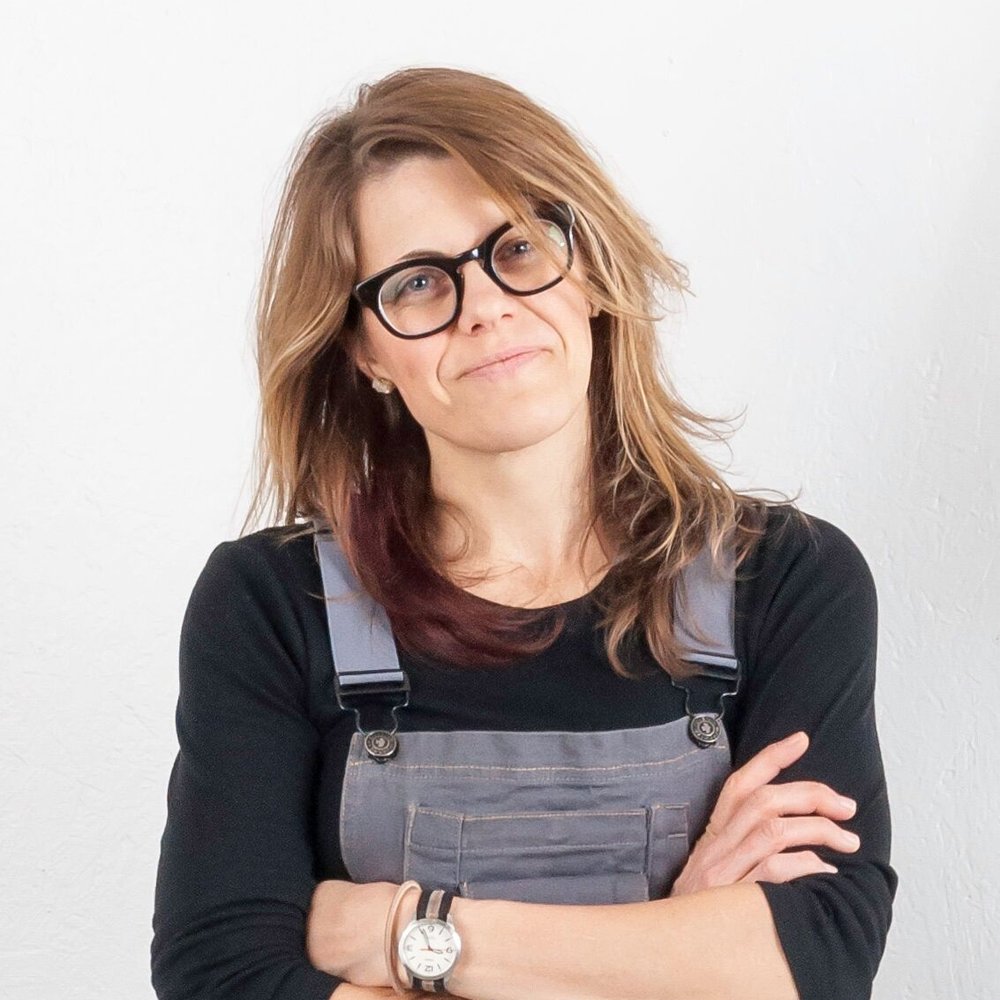 In 2017, Kate Day and Kyle Marie Begley followed their gardening passion and launched Moxie & Moss Landscape Design. Digging in the wet, Pacific NW soil was uncomfortable, their everyday jeans weren't up to the task, and workwear marketed to women was either ill-fitting and tailored for men's bodies or in stereotypical colors and patterns. Enter their client Sara DeLuca who happened to be an apparel industry expert. The three decided to take things into their own hands, designing a pant (the Maven) to fill the fit, function and durability gap in women's workwear. Female bike mechanics, construction workers, artists and firefighters field-tested the Maven with more than two years of product research helping to hone the company's first apparel item. This deep engagement with women quickly moved past their original goal for great landscaping pants. In the spring of 2018 they rebranded as Dovetail Workwear, and the company aims to revolutionize workwear for women everywhere.
About Kate: Beyond some of the obvious reasons why I love what I do (amazing women partners; a sky-high learning curve building a sustainable business; connecting to the zeitgeist around women's issues), Dovetail Workwear's mission stitches together pieces that have always felt personally disparate for me—being a woman who likes rugged, dirty, bodily work. Dovetail seeks to integrate two identities that girls and women are told don't fit together: our nurturing, sensuous, feminine selves alongside our independent, fierce, masculine selves. Figuring out how to help women feel less conflicted about these complimentary tensions is deeply meaningful to me.
---
DAY 2 / SATURDAY WORKSHOPS
Get Disruptive with hands-on making workshops lead by some amazing makers in the design field.
WORKSHOP / PAPER CRAFT
with keynote speaker Tommy Perez
In this workshop Tommy will discuss his process for creating with paper and how he uses it in animations. Each attendee will construct a fun paper craft and then use the item to create animations.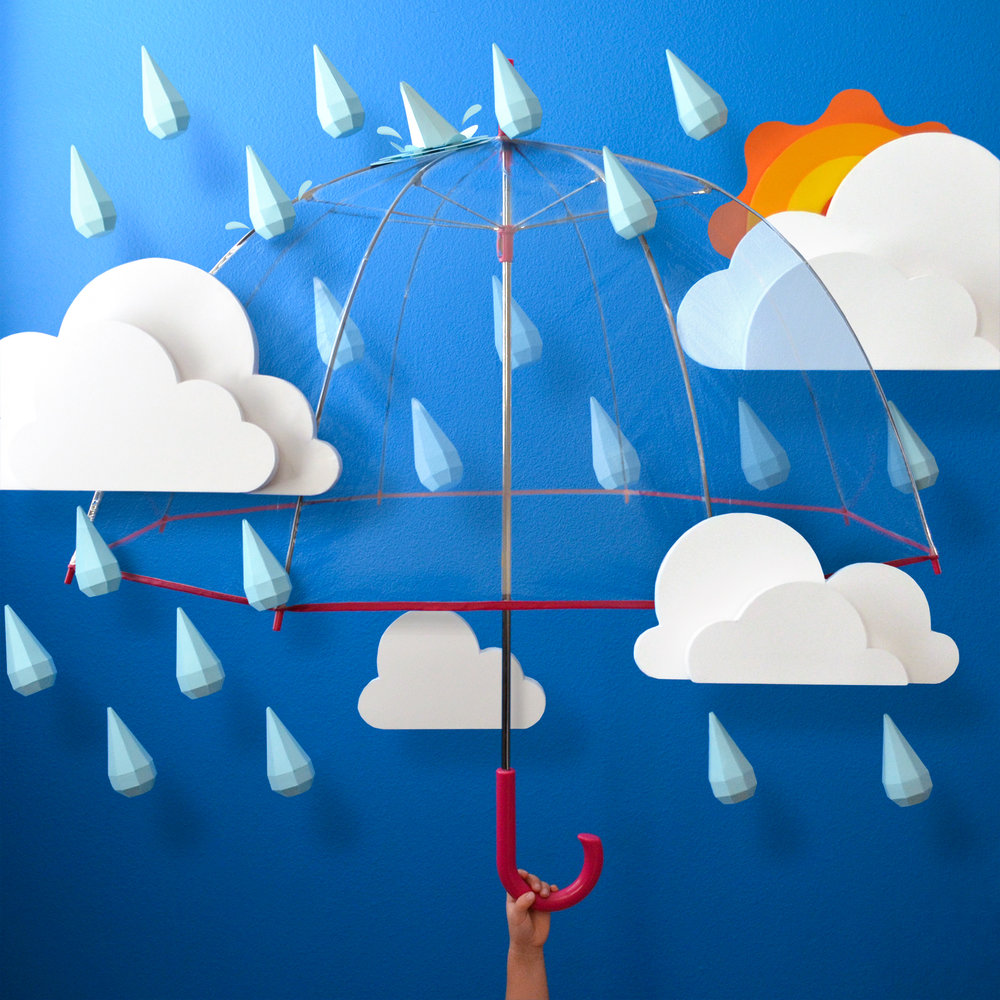 ---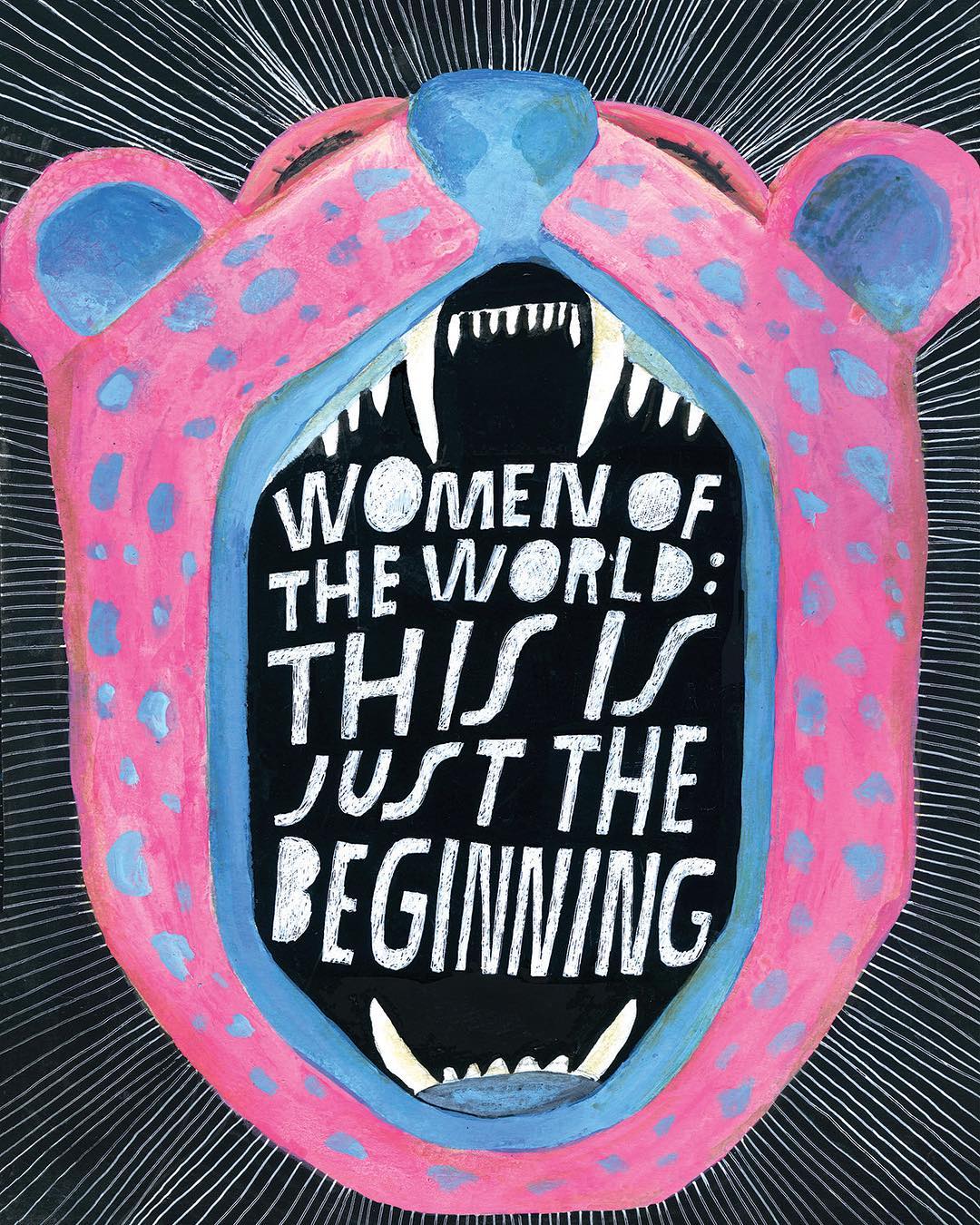 WORKSHOP/ RESISTANCE POSTER ART
with Lisa Congdon
Join illustrator and activist Lisa Congdon for a fun-filled workshop in her studio all about making resistance posters. Learn the basics of solid poster design through strong hand lettered type, bold color, graphic elements and messaging. Walk away with a poster design that you can scan, reproduce and use to promote change.
Want to learn what Risograph printing is? Want to meet others who do too? Come and learn all about the basics of the Risograph in our two-color introduction workshop. The workshop will kick off with a Show & Tell of exactly what a Risograph can do with a printing demo, print and zine samples and a general exploration of how we can get the best results from this amazing printing machine.
Participants will take home and edition of 15, 2-color 11x17 prints of your own design plus one print from all of the workshop participants (your own starter print collection!)
---

Want to start painting your own signs that withstand the elements, draw attention, and creatively incorporate branding with the façade of a business? In this workshop Travis will teach you the basics of long lasting sign construction with a tutorial on how to draw bevel letters as an example. He'll walk you through what surfaces are best to use for different environments, how to prepare them properly. Each attendee will walk away with their very own hand painted bevel letter on professionally prepared signboard.
Sign Painting can be a tricky thing to research and study. With most books out of print and classes few and far between the world of handmade signs can seem daunting and secretive. Come let Travis share with you the knowledge he has gained over the last few years of being in business as Borrowed Times Sign and Design.
About Travis: Travis Wheeler is a sign painter and illustrator based in Portland, Oregon. He graduated from Northern Michigan University with a Bachelor in Fine Arts in 2005 and relocated to the west coast soon afterwards. His work can be seen across the city in barbershops, craft breweries, tattoo parlors, galleries, restaurants, retail spaces, and local markets. Travis discovered sign making in 2013 and founded Borrowed Times Sign and Design two years later. Becoming obsessed with the marriage of art and craft, he's been on a mission to decorate the city and beyond ever since.
This is a three hour workshop, all supplies, snacks, and sips included.
---
THE VENUE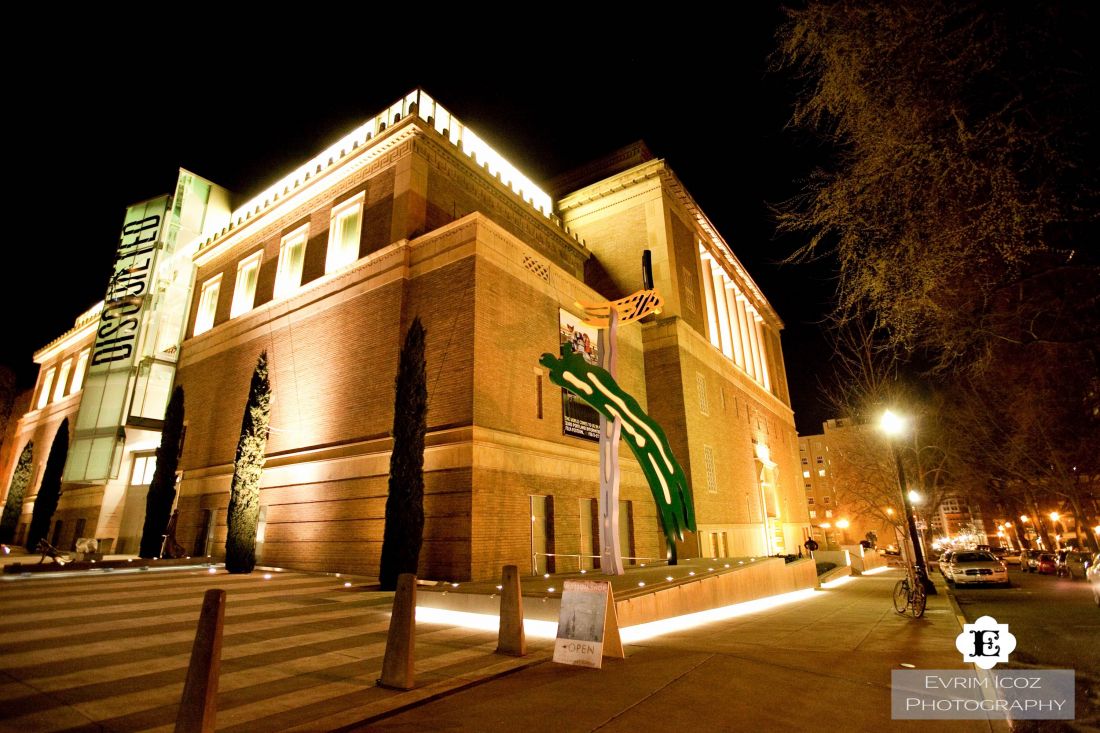 Founded in late 1892, the Portland Art Museum is the seventh oldest museum in the United States and the oldest in the Pacific Northwest. The Museum is internationally recognized for its permanent collection and ambitious special exhibitions, drawn from the Museum's holdings and the world's finest public and private collections.
The Museum's collection of more than 42,000 objects, displayed in 112,000 square feet of galleries, reflects the history of art from ancient times to today. The collection is distinguished for its holdings of art of the native peoples of North America, English silver, and the graphic arts. An active collecting institution dedicated to preserving great art for the enrichment of future generations, the Museum devotes 90 percent of its gallery space to its permanent collection.
Sponsored by: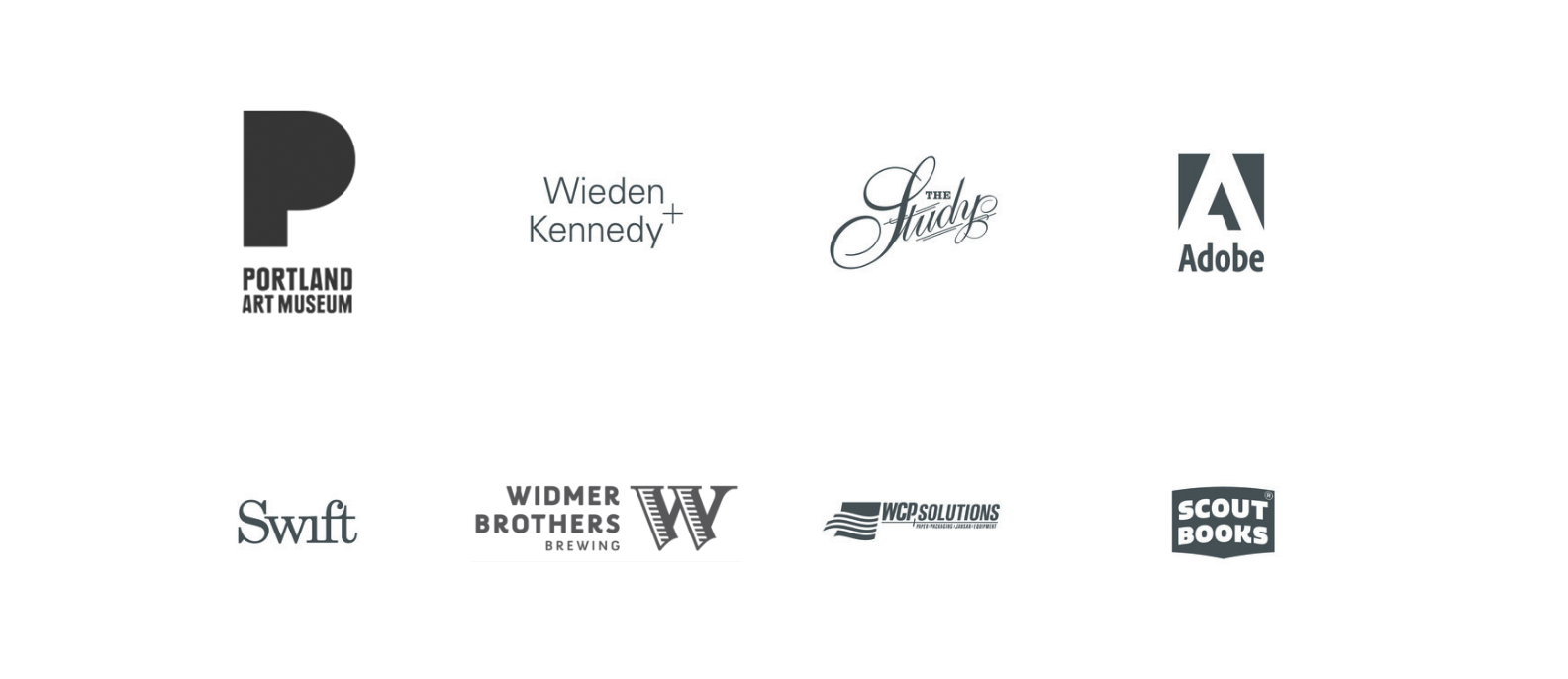 ---
CODE OF CONDUCT /
All WeMake Celebrates attendees, speakers, makers and volunteers must to agree with the following code of conduct. We will enforce this code throughout the event. Cooperation from all participants is required to ensure a safe experience for everybody. WeMake Celebrates will provide a harassment-free experience for everyone, regardless of gender, age, sexual orientation, disability, physical appearance, body size, race, or religion (or lack thereof). We do not tolerate harassment of participants in any form. Sexual language and imagery is not appropriate anytime during the event, including talks, events, Twitter, Instagram, Snapchat, and other online media. Participants violating these rules may be sanctioned or expelled immediately from WeMake Celebrates without a refund or explain at discretion of the organizers and designated organizer representatives.
---
REFUND POLICY
We're sorry, no refunds are available at anytime. Exceptions will be considered only for medical emergencies. As a not-for-profit, volunteer organization, all revenues collected go straight to making advance payments to the venues and covering all operating costs. However, all tickets are transferable, so if you're unable to come, you may sell your ticket to a friend. Please contact us with the name, address and email of the person purchasing your ticket so we can update our records. We appreciate your commitment and support.
Be sure to check out www.wemakecelebrates.com for more details and Saturday Workshops.