Description
WeMake Celebrates design-in-action with our third annual design conference on the process of making. Two days of creative dialogue with inspiring design thinkers known locally, nationally, and internationally. This curated group of diverse speakers have been chosen from the design and maker communities because they are forging their own creative paths and making a mark in their respective industries.
DAY 1—FRIDAY, 13 OCTOBER
Experiments: A Design Conference on the Process of Making
6 Local & International Keynote Speakers

5x3, 5 speakers, 5 minutes, 5 slides with local creative entreprenueus

Hands-on making, Bookstore & More!
IF YOU'RE ORDERING MORE THAN ONE TICKET, PLEASE ENTER IN INFORMATION OF ALL ATTENDEES. IF YOU WOULD LIKE TO ORDER 10 OR MORE TICKETS, GIVE US A SHOUT OUT FOR A DISCOUNT CODE!
SATURDAY EVENTS WILL BE ANNOUNCED SOON!
Ticket Schedule:
April 19 - Super Early Bird $100
July 1 - Early Bird $150
August 30 - Last Call General Admission $175
Ticket Price Includes:
Entry to Friday's talks with sweet, sweet swag
Entry to Friday's After Party
If you are a student or educator, contact us for discounted tickets.
---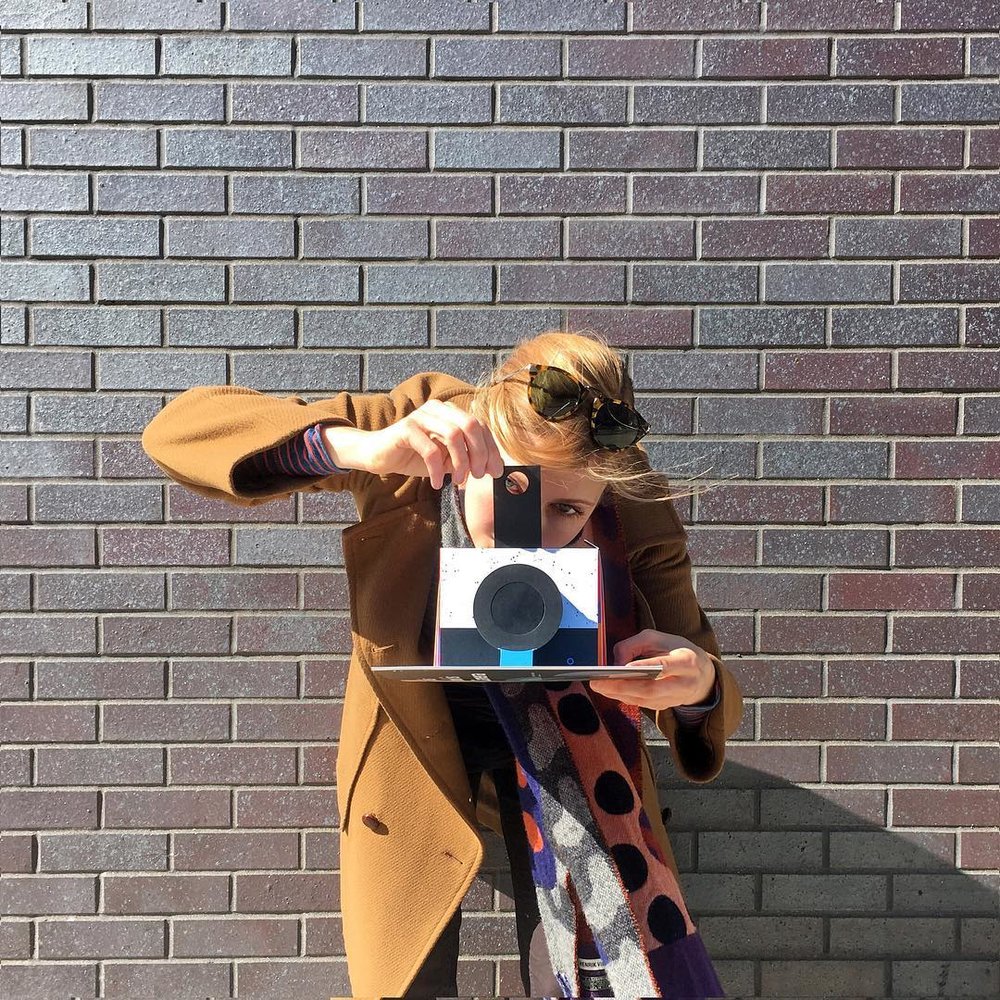 KEYNOTE / KELLI ANDERSON
Kelli Anderson is an interaction designer interested in exposing invisible forces at play in the world to make unexpected things happen. This Fall, she will publish This Book is a Planetarium—a collection of functional popup contraptions—which includes a tiny paper planetarium, and explains how humble structures can perform extraordinary feats. Kelli is known for her design, animation, and illustration work for NPR, The New Yorker, Wired, MoMA and The New York Times—as well as her redesign of brands such as Russ & Daughters, Munchery and momofuku. Popular projects have included a paper record player wedding invitation, a book that becomes a pinhole camera when opened (This Book is a Camera) and Tinybop's acclaimed Human Body app.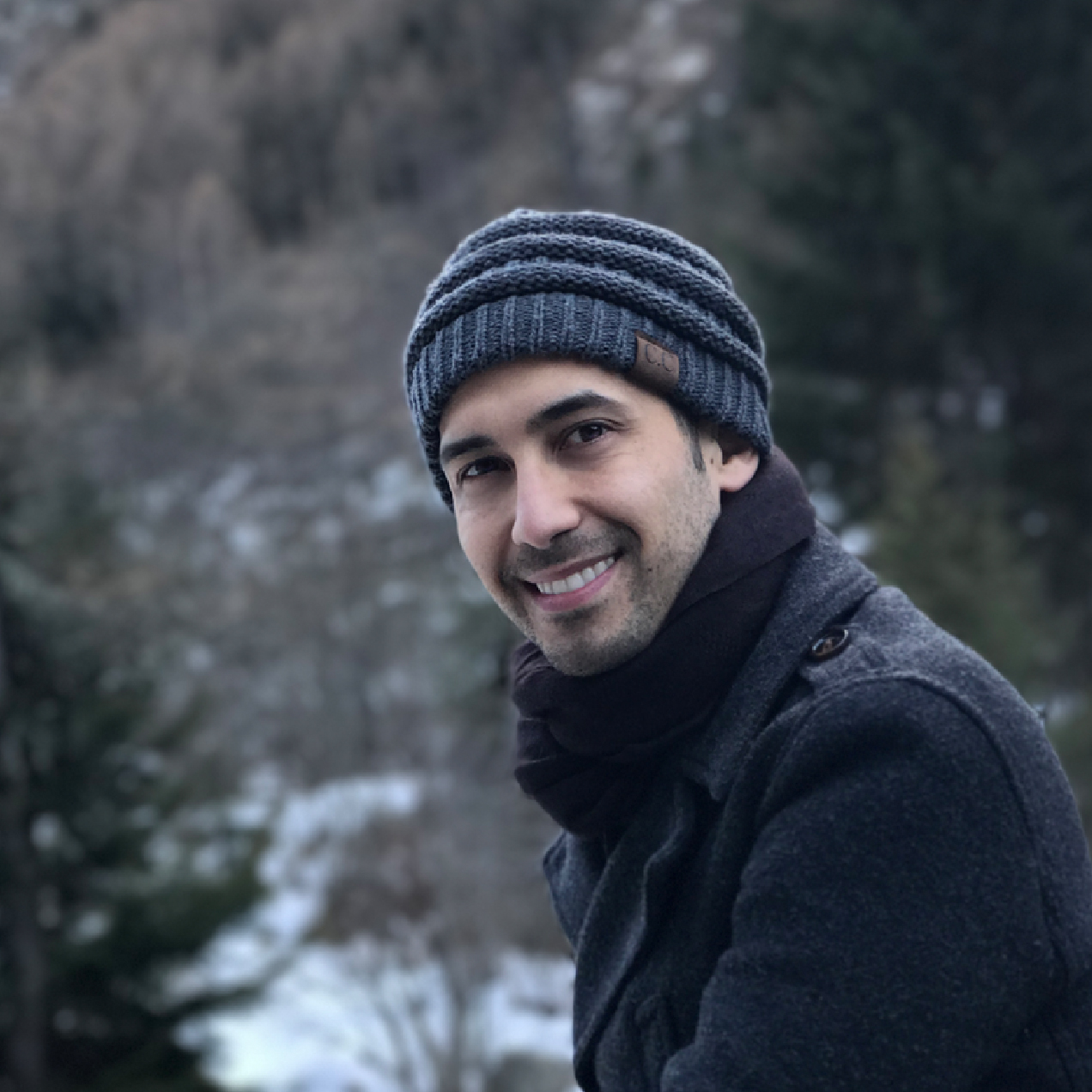 KEYNOTE / NICHOLAS MISANI
Currently the senior designer at Louise Fili Ltd, Nicholas creates quintessentially Italian, historically-inspired design and lettering every day. Born in Milan into a family of jewelry designers, with formal training in architecture and industrial design. He is a part of the ADC Young Guns, and has been featured in Print Magazine, Fast Company, The Dieline, The Type Director's Club, Quipsologies/UnderConsideration, Novum, and AIGA.
Client work includes: Knopf, Penguin, Random House, Hillary Clinton (with Louise Fili), Abrams Pope Francis, the Dalai Lama ( both through Penguin Random House), BBDO, Salani Editore, Landor, Michael Angelakos (Passion Pit), and the Pratt Institute to name a few.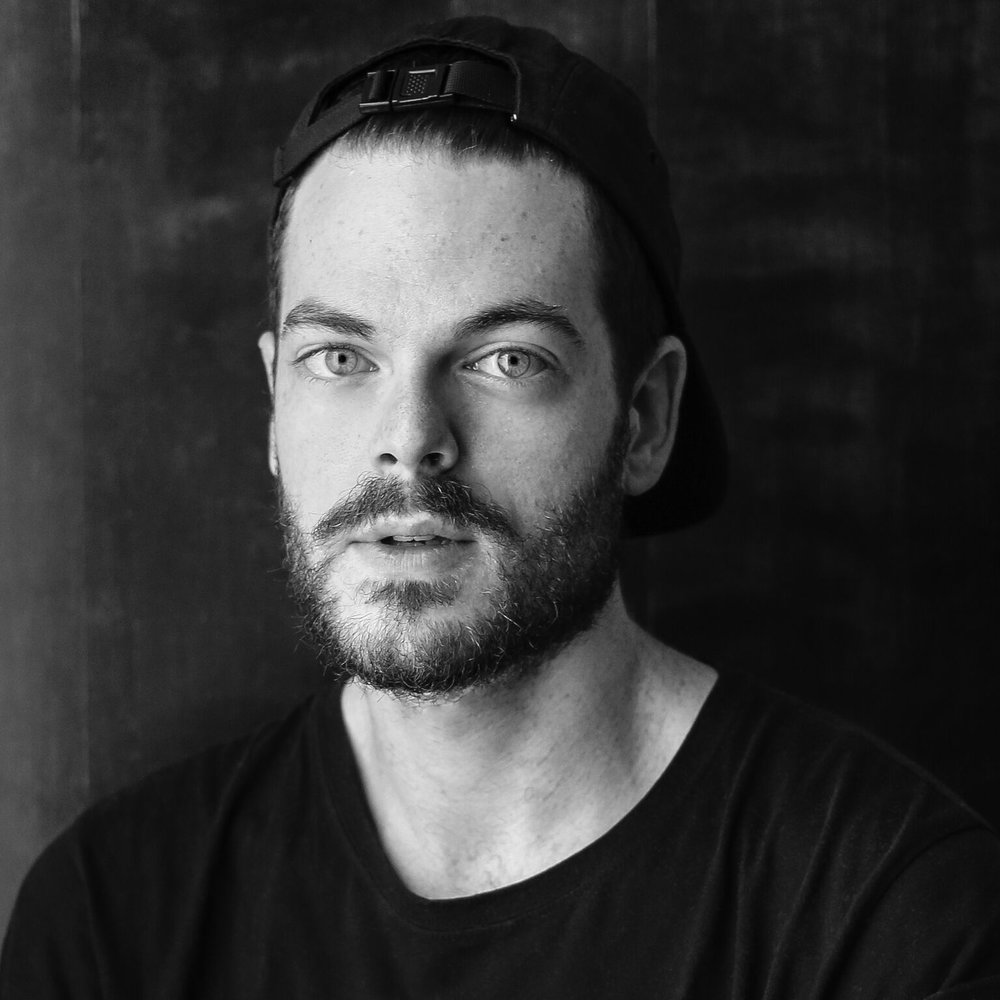 KEYNOTE / ADAM J. KURTZ
Adam J. Kurtz is a designer, artist and the author of "1 Page at a Time" and "Pick Me Up", which have been translated into over a dozen languages. In addition to his "very personal" work, he's collaborated with brands and cultural institutions like Urban Outfitters, the Brooklyn Public Library, Fishs Eddy and Strand Bookstore.
He also writes a Design*Sponge column, hosts a weird little Skillshare course, and speaks "candidly" to students and professionals about channeling emotion into original creative work. In 2016, he was named PRINT magazine 15 Under 30 new visual artists. Adam is originally from Toronto, but calls Brooklyn home.

KEYNOTE / MANUJA WALDIA
Manuja is a designer and artist who combines symbolism and storytelling through two unique styles of art. Her whimsical, painterly and playful work takes us on a magical journey of ethereal rituals, festivals and gatherings covering themes of feminism and friendships. In contrast to this is Manuja's vector based illustrations—detailed and geometric, like her illustrations for the Penguin Classics Shakespeare series. Although aesthetically contrasting, there still remains a parallel between her two styles through narrative, composition and the symbolic nature of her work. She has been featured in Forbes, The Atlantic, PRINT, Fast Company, Creative Review, Wired, Illustration Age and more. She was also awarded a gold medal in the 2016 Society of Illustrators.
Manuja is from India, but recently transplanted to Portland, and lives with her cat Kitty Baby.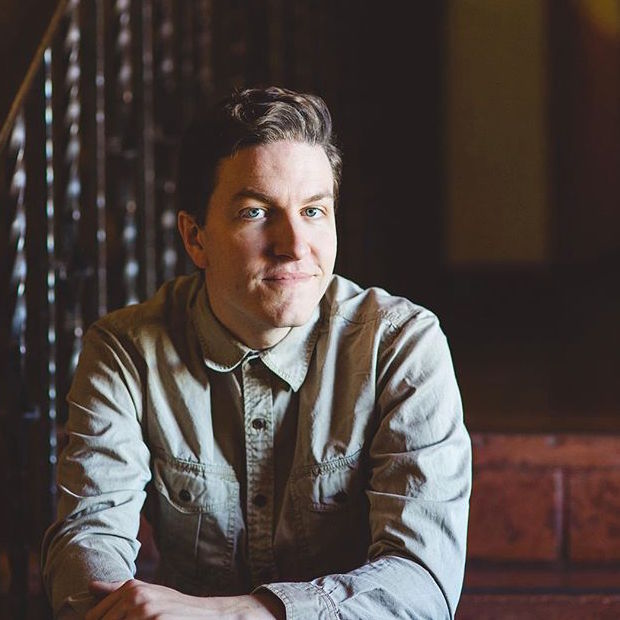 KEYNOTE / CRAIG WINSLOW
Craig is an experiential designer and Adobe Creative Resident who loves blending the physical and digital. Through the medium of projection mapping, Craig has spent the past several years building his own studio and creating interactive work for clients. His Kickstarter project, Projecting West, inspired his latest idea of recreating ghost signs across the world creating "Light Capsules" with historical references. The goal of the project is to draw attention to the lettering artists of the past and create various ways for people to interact with these pieces of visual history, in person and online.
Craig's work has been featured in FastCo Design, Gizmodo, The Great Discontent, and more.
---
DAY 1 FRIDAY, 13 OCTOBER
5x3, 5 speakers, 5 minutes, 5 slides with local creative entreprenueus
ENTERTAINMENT
Storytelling and Song with local Soul Legend, Ural Thomas of Ural Thomas and The Pain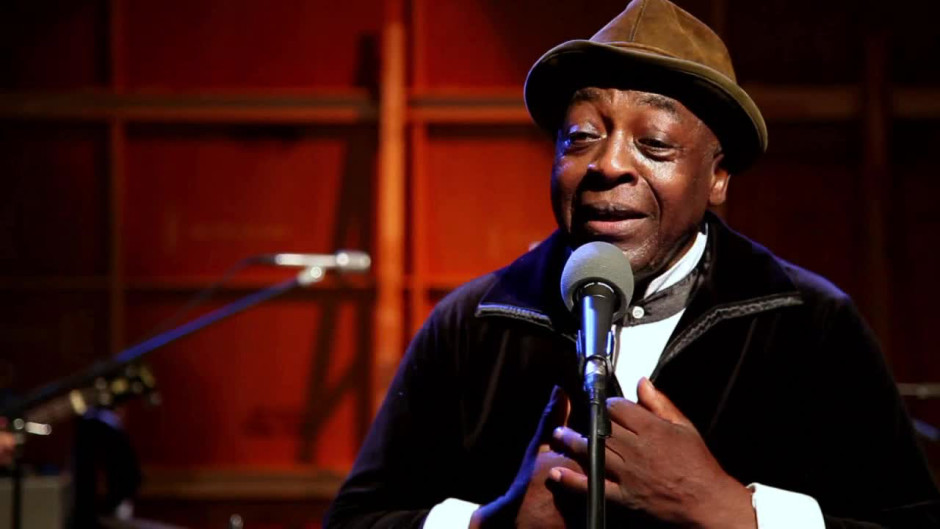 MORE KEYNOTES AND ENTERTAINMENT WILL BE ADDED SOON!
Be sure to check out www.wemakecelebrates for more details.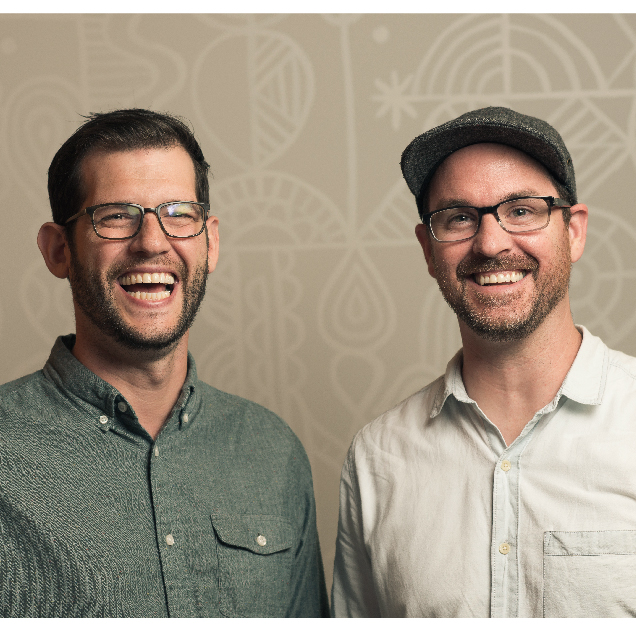 MASTER OF CEREMONIES /

JOLBY
Josh Kenyon & Colby Nichols Jolby & Friends co-founders Josh Kenyon & Colby Nichols ("Jolby") began their creative partnership in 2005 wanting to tell stories through design and illustration without letting ego get in the way of honest, hard work. In 2010, they opened their own studio that quickly grew in size and talent. The team that emerged works each day to put oneself aside in order to create the best and most collaborative work possible. Jolby & Friends is an award winning, multi-disciplinary creative studio building meaningful and thoughtful experiences through collaboration. Some of their clients include Nike, Disney, Patagonia, The Nature Conservancy, Sanuk, and locally Hopworks, Barista, Roseline, Bitterman Salt Co., and XOXO.
---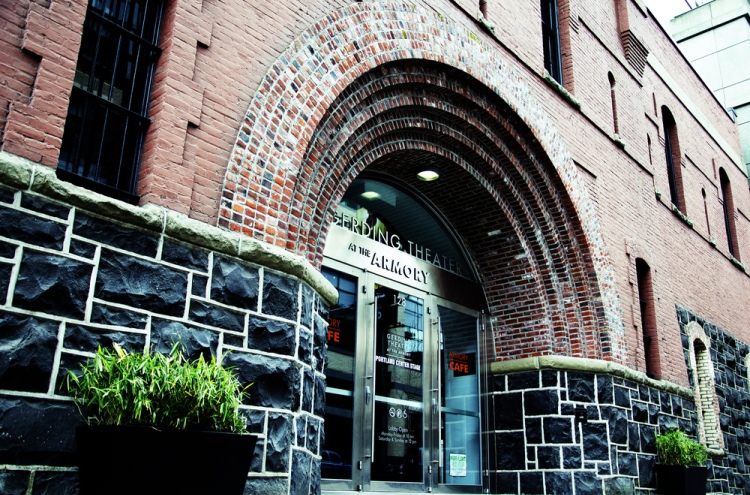 VENUE / THE ARMORY
Widely noted as the "crown jewel" of the Brewery Blocks, The Armory is a historic building built in 1891 by Multnomah County to once house the Oregon National Guard. Since then, the Armory became the first building in the Cascadia region – and the first historical renovation of a performing arts venue in the world – to achieve a Platinum LEED certification. It has drawn groups of people interested in sustainable design from across the country, as well as international delegations from Russia, Belgium, and Hungary.
Recognized by:
Forbes Magazine as one of the greenest buildings in America

The Urban Land Institute as one of the eleven developments chosen from among 167 nominees to receive the Award for Excellence in the Americas.

The American Council of Engineering Companies Oregon as the recipient of their Grand Award for Engineering Excellence.
---
CODE OF CONDUCT /
All WeMake Celebrates attendees, speakers, makers and volunteers must to agree with the following code of conduct. We will enforce this code throughout the event. Cooperation from all participants is required to ensure a safe experience for everybody. WeMake Celebrates will provide a harassment-free experience for everyone, regardless of gender, age, sexual orientation, disability, physical appearance, body size, race, or religion (or lack thereof). We do not tolerate harassment of participants in any form. Sexual language and imagery is not appropriate anytime during the event, including talks, events, Twitter, Instagram, Snapchat, and other online media. Participants violating these rules may be sanctioned or expelled immediately from WeMake Celebrates without a refund or explain at discretion of the organizers and designated organizer representatives.
---
REFUND POLICY
We're sorry, no refunds are available at anytime. Exceptions will be considered only for medical emergencies. As a not-for-profit, volunteer organization, all revenues collected go straight to making advance payments to the venues and covering all operating costs. However, all tickets are transferable, so if you're unable to come, you may sell your ticket to a friend. Please contact us with the name, address and email of the person purchasing your ticket so we can update our records. We appreciate your commitment and support.