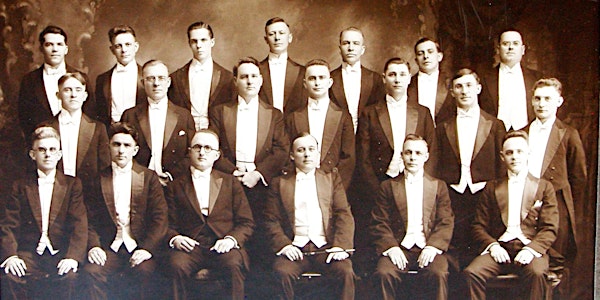 Welsh Heritage Digital Workshop
When and where
Location
Lawrence County Historical Society 408 North Jefferson Street New Castle, PA 16101
Description
While New Castle offered a host of nationalities within the city, one in particular, the Welsh community, grew in number following the McKinley's 1890 Tariff Act. These Welsh-American immigrants came to New Castle and the surrounding area with their skills in the production of tin and sense of community.
Join us in welcoming individuals from the People's Collection Wales as they will be visiting the Pittsburgh area with opportunities for you to discover their dynamic and interactive online archive as well as contribute your story to the expanding history of Wales and her people (wherever they are!).
Their website is a treasure trove of photographs, documents, video and oral history materials relating to all aspects of Welsh history that can be enjoyed by anyone for free.
During the seminar, there will be a chance to learn about collection, archiving, and publishing your own material on the website in addition to discovering material for your own research. These seminars will cover issues such as: Copyright, Metadata, Correct Archival Scanning, and Utilizing All of the Website's Many Features.
Small parts of the jigsaw of Welsh history are being discovered and shared through their website every day. This is an excellent opportunity for you to add your piece of the puzzle and help the People's Collection Wales to paint a vibrant and engaging picture of the story of Wales across the world.
For more information about the website, navigate to www.peoplescollection.wales.