Description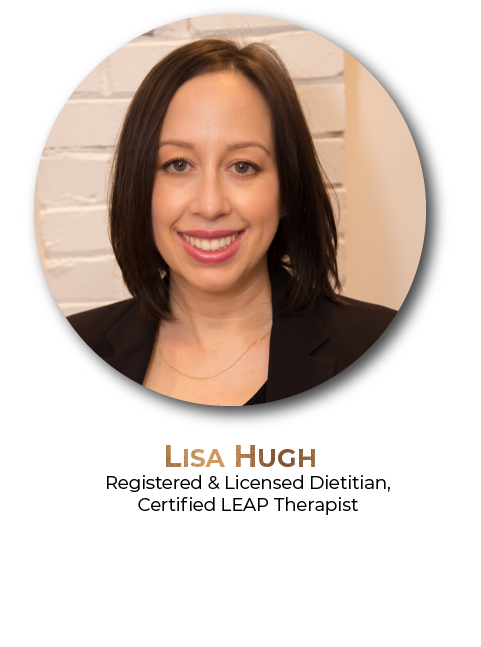 Lisa Hugh is a Registered Dietitian in private practice. She has experience working in medical practices, hospice, long term care, and hospitals. She specializes in complex nutrition needs including food sensitivities, skin care, and advanced nutrition testing. One of Lisa's goals is to work with busy people who have some ideas about know "what to do" but haven't figured out HOW to do it. She strongly believes that nutrition changes can help everybody get healthier and look and feel their best.
Southern Maryland Dietitian is the private practice of Lisa Hugh, a Registered & Licensed Dietitian and Certified LEAP Therapist. Experienced dietitians support the practice and provide additional services. Together, we provide nutrition testing, treatment, and counseling to help people look and feel their best. Insurance is accepted for many visits.


Southern Maryland Dietitian is known for really working with people as individuals -- helping them with what they want to work on. No two people are the same, and what works for some people may be a really bad decision for others.


At Southern Maryland Dietitian it is understood that one diet, meal plan, or program does not fit all. That is why all services are highly individualized. There are no pre- packaged programs. Nutrition Counseling is available for children and adults.


Food Sensitivity Testing
Micro-nutrient Testing
Genetic Testing for Nutrition & Weight Loss goals
One-on-One Nutrition Counseling for medical conditions such as hypertension, digestive disorders, diabetes, edema, heart disease, constipation, diarrhea, cancer.