Event Information
Refund Policy
Contact the organizer to request a refund.
Eventbrite's fee is nonrefundable.
About this Event
In this Saturday morning virtual workshop, you will learn how to overcome your fixed mindset and develop a more positive mindset. You'll also been given tools in how to be more compassionate with yourself, how to harness your personal power by learning to listen to your intuition, and how to trust that the "Universe has your back" as Gabby Bernstein would say.
Marissa will be guiding you through an abundance-mindset meditation practice at the beginning of the workshop, so please come prepared to be in a quiet location where you can be present to receive a short guided meditation practice & dig into the tools Marissa will be sharing with you in how to cultivate an abundance mindset, keep your calm, and harness your personal power through the tools of self-compassion and self-nurturing.
We will meet on Saturday, March 28th via Zoom from 10:00-11:15am EST. Link to join will be given upon purchase of ticket.
Here's what we'll cover:
- We'll begin with an abundance-mindset meditation together
- You'll learn the what, why, and how of transforming your mindset
- You'll be educated on what an "Abundant Mindset" looks like & feels like
- You'll develop your own personal mantra for keeping your mindset abundant
- Marissa will guide you in a self-compassion journaling exercise
- You'll learn how to harness your personal power & keep your calm in the chaos
The workshop will be held LIVE via Zoom.
You'll also have the opportunity to meet with & connect to other women who are ready to grow in their lives and there is nothing like a community of women growing together ♥
Link to join on Saturday, March 28th at 10:00am EST will be given upon purchase.
Cost: $25
- - - - - -
Marissa is a Personal Growth & Wellness Coach for women. She's a Meditation Teacher, Certified Life Coach, a 1,000 hour Yoga Instructor, and a Reiki Level II Practitioner. She's also taken mindfulness and wellbeing certifications in The Science of Wellbeing through Yale University and Mindfulness-Based Stress Reduction at Thomas Jefferson University by Meditation Teacher, Jon Kabat-Zinn.
As a Coach and Teacher, her mission is to equip and empower women to overcome negative beliefs, self doubt, and insecurity. In her coaching firm, The Vine Collective, she leads one-on-one coaching sessions as well as a group coaching program, the Mind Body Soul Course. She is experienced in guiding women to live empowered and inspired lives through methods such as coaching, yoga, lifestyle design, mindfulness, visualization, meditation, and reiki.
Marissa has coached over 300 women and has worked with clients across the U.S. and abroad, including California, Pennsylvania, New Zealand, North Carolina, Texas, South Carolina, Michigan, and New York!
She graduated from Penn State University with a B.A. in Corporate Communications and is currently in a master's program for Organizational Leadership and Executive Coaching at Concordia University with Dr. John Townsend.
To learn more about Marissa, you can head to www.thevinecollective.org or connect with her on instagram @marissarosenash.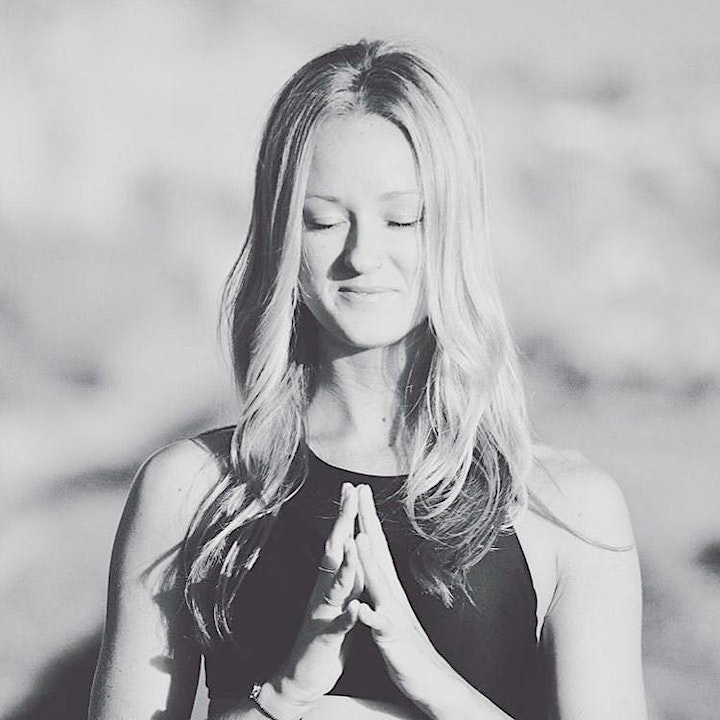 Date and Time
Refund Policy
Contact the organizer to request a refund.
Eventbrite's fee is nonrefundable.