Description
Impact Hub HNL, in partnership with Awakened Mana, presents: Wellness Wednesdays. Join us on October 3rd for a Yin Yoga and Sound Healing experience!
---
The journey begins with a gentle yin yoga flow, led by Jonathan of Yoga Love Mana. A curated series of poses are designed to open and connect you to your body, relax the mind and awaken your spirit. Jonathan will lead you through these asanas before a guided meditation melts you into a full sound immersion.
Once fully relaxed, lay back and enjoy the soothing vibrations of gong meditation by Jake Mussman. This practice is a mental massage, a practice of "non-doing" that offers quiet refuge from our busy daily lives. It is a well-deserved act of self-compassion and love. It is excellent for beginners, or anyone who feels "stuck" in one or several aspects of life (stress/anxiety, depression, addiction, emotional trauma, PTSD, insomnia). Sound immersion is sometimes described as a "hard reset" for the mind, a bucket of ice-cold water to wake you up and prepare the mind for new life intentions.
---
PRE- REGISTER for a FREE beach yoga class with Jonathan!
---
Awakened Mana will also provide home-brewed organic Kombucha to enjoy after class, along with some other homemade goodies. If you'd like to purchase and take some home, please bring a jar(s).
What to Bring:
- Yoga Mat
- Pillow, Blanket
- Eye mask
- Water
- Jars or bottles (If you wish to purchase Kombucha)
Parking Details: Please DO NOT PARK in the Kamakee Vista, as the garage closes promptly at 7:30pm.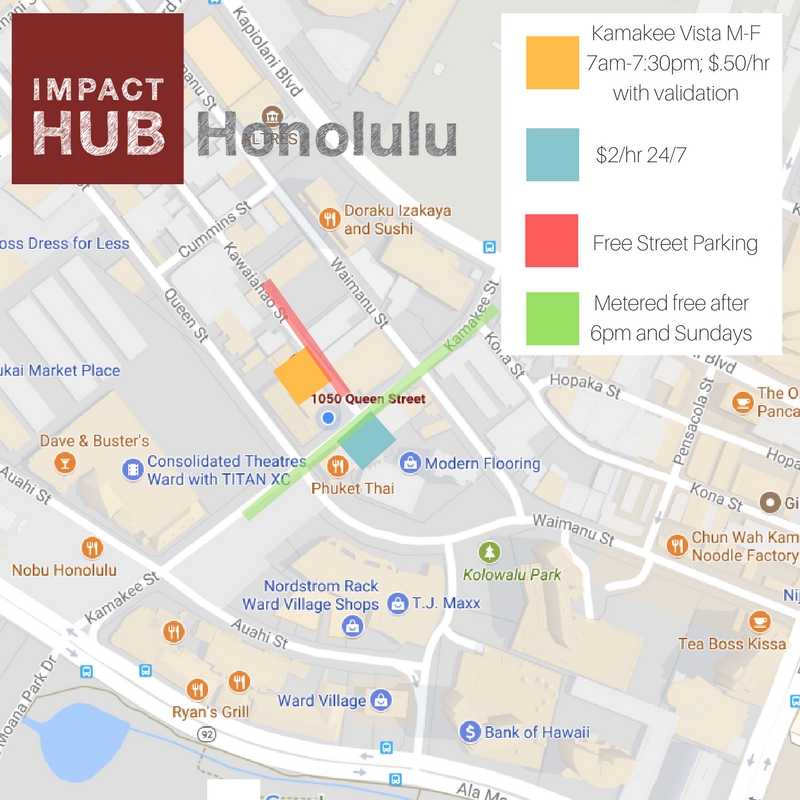 ---
Wellness Wednesday is a bi-weekly Impact Hub HNL program in partnership with Awakened Mana. Impact Hub is dedicated to work-life balance for their members and the community and offers these events to promote wellness for all people and needs.