Description
Impact Hub HNL, in partnership with Awakened Mana, presents: Wellness Wednesdays. Join us on June 13th for a New Moon Sound Immersion with Bryan Jordan of Inspired Life Essentials!

---
The month of June is all about joy! The New Moon this month resides in Gemini, which brings good fortune, and happiness into your life. If you could shift something to bring more joy into your heart and soul, what would it be?
The New Moon has a powerful, cleansing energy, which makes it a great time to focus on manifesting the next step in your journey. Just as the New Moon is entering a phase of rebirth, you can harness that energy to give life to a new project, or a fresh way of thinking, and being!
During this New Moon sound immersion, we will focus on letting go of past that is holding you back from good fortune, and happiness. The music, and vibration from the crystal singing bowls and didgeridoo will allow you to break up energy blockages, calm your mind, and create insight that will help you shed your old patterns, and step into a new way of being.
Happiness is yours for the taking, if you want it. Let's work together to shift your energy, and claim it!
---
Pre-register and receive $30 off of a 1 hour, or 90 minute Therapeutic massage, or Chi Nei Tsang session.
Chi Nei Tsang is the art of Taoist abdominal massage. Your abdomen is your seat of chi. By gently working in this area, you can release energy blockages, and achieve powerful healing in your physical, emotional, and spiritual health. This session is perfect if you experience abdominal discomfort, or want to release energy blockages, and emotions that are keeping you from reaching your fullest potential.
Therapeutic massage sessions are tailored to you, in order to achieve maximum healing for your physical body,mind, and spirit.
---
Bryan will have oracle cards, and essentials oils available to aid in your journey of insight, and healing. There will be some stunning wire wrapped, gemstone jewelry for sale. Each piece is unique, and hand made by his family.
Awakened Mana will also provide home-brewed organic Kombucha to enjoy after class, along with some other homemade goodies. If you'd like to purchase and take some home, please bring a jar(s).
What to Bring:
- Yoga Mat
- Pillow, Blanket or eye mask for comfort
- Water Bottle
- Jars or bottles (If you wish to purchase Kombucha)
Parking Details: Please DO NOT PARK in the Kamakee Vista, as the garage closes promptly at 7:30pm.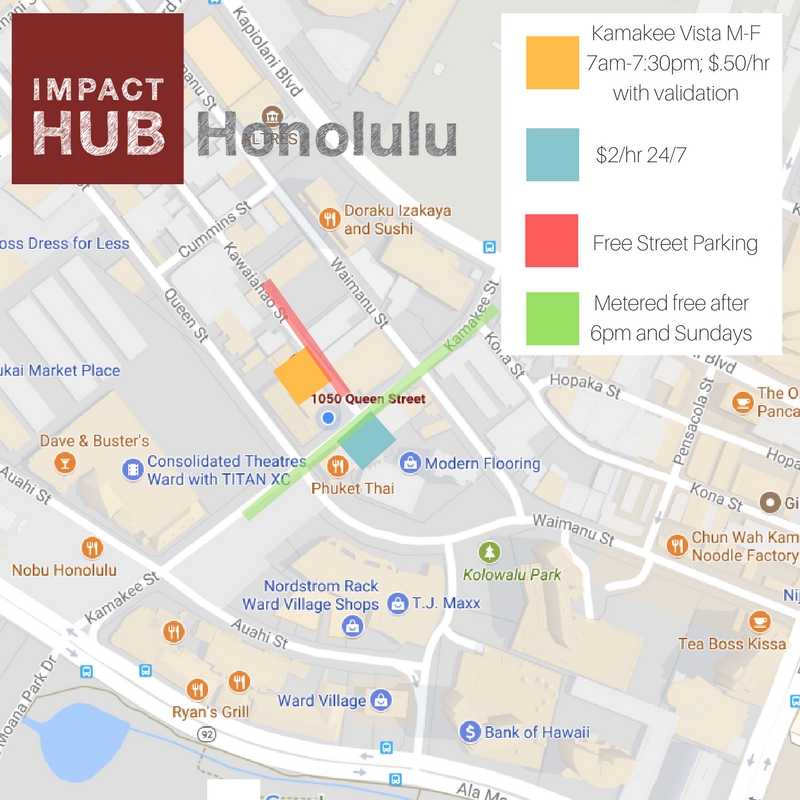 ---
Wellness Wednesday is a bi-weekly Impact Hub HNL program in partnership with Awakened Mana. Impact Hub is dedicated to work-life balance for their members and the community and offers these events to promote wellness for all people and needs.