Description
Impact Hub HNL, in partnership with Awakened Mana, presents: Wellness Wednesdays. Join us for a Kombucha Brewing Workshop with Diana Dymarsky.
---
Curious about Kombucha and How to Brew Your Own?
Have you been wanting to learn about Kombucha and it's health benefits? What is it and how to brew it? Join Diana from Awakened Mana, as she walks you through a step-by-step process of brewing your own delicious brew!
Ticket price includes Kombucha samples and a how-to guide.
Take home your very own Starter Kit for only $15! Pre-purchase of Starter Kits recommended, as quantity is limited. Kits include: 1 gallon glass jar, SCOBY, starter liquid, organic sugar and organic black tea.
Diana will provide home-brewed organic Kombucha to enjoy during class, along with some other homemade goodies. If you'd like to purchase and take some home, please bring a jar(s).
Want more info? Take a look at this blog post detailing the first Kombucha Workshop at Impact Hub!
---
What to Bring:
- Jars or bottles (If you wish to purchase Kombucha)
- Water Bottle
- Pen for note taking
---
Parking Details: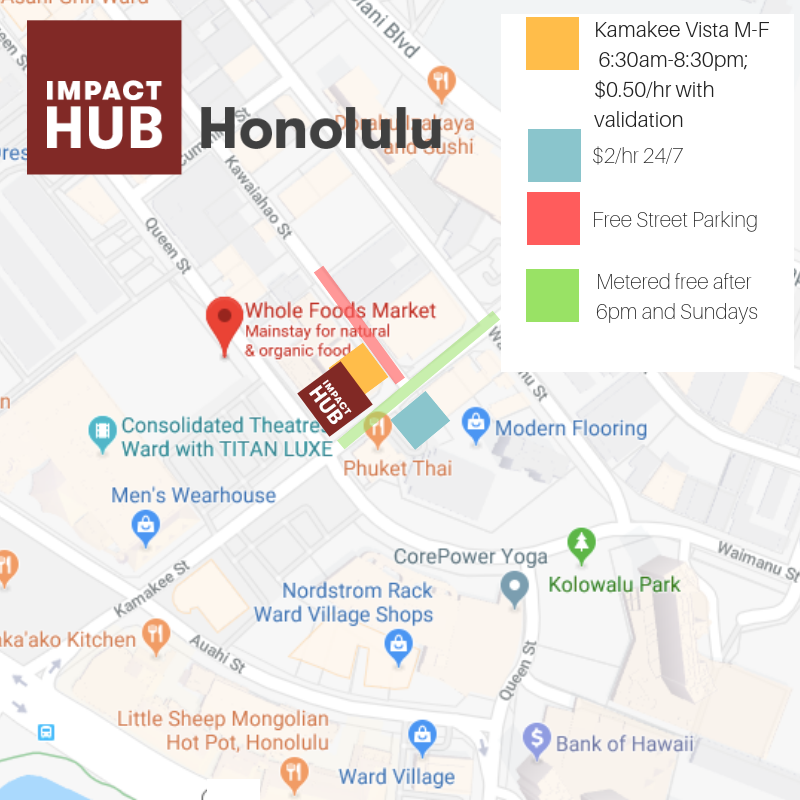 Wellness Wednesday is a monthly Impact Hub HNL program in partnership with Awakened Mana. Impact Hub is dedicated to work-life balance for their members and the community and offers these events to promote wellness for all people and needs.