Description
Impact Hub HNL, in partnership with Awakened Mana, presents Wellness Wednesdays. Join us on January 23rd for a sound-bath and meditation with Lucie Lynch!
---
We are calling in a new year. A new beginning. A fresh start.
What is your vision for 2019?
What do you want to dream into reality?
What do you want to release and let go off?

Join international singer/songwriter, vocal shaman and sound weaver Lucie Lynch for this amazing song and sound experience.
You will be guided into a deep state of relaxation and meditation to experience a transformative 60 minute sacred sound journey with gong, crystal singing bowls,vocals, ocean drum, chimes and other instruments.

This is an invitation for you to relax, recharge and rejuvenate. Let yourself be called within through the powerful sound of the Gong. Let your heart soften with the sound waves of crystal singing bowls and let your spirit soar with the song of of the soul. If we harmonize our energy centers (chakras), rest our bodies and clear our minds we can create a beautiful space for a new intention.

POSSIBLE BENEFITS:
-Pain, Stress, and Anxiety Relief
-Increased Clarity
-Heightened Creativity
-Increased Happiness

---
PRE-REGISTER FOR A SPECIAL GIFT!
Purchase your ticket in advance and receive 2 MP3 songs of Lucie and The Perfect Wave that are perfect for meditation!
---
Awakened Mana will also provide home-brewed organic Kombucha to enjoy after class, along with some other homemade goodies. If you'd like to purchase and take some home, please bring a jar(s).
What to Bring:
- Yoga Mat
- Cushions, Blankets (anything you need to be comfy and cozy)
- Water
- Jars or bottles (If you wish to purchase Kombucha)
Parking Details: Please DO NOT PARK in the Kamakee Vista, as the garage closes promptly at 7:30pm.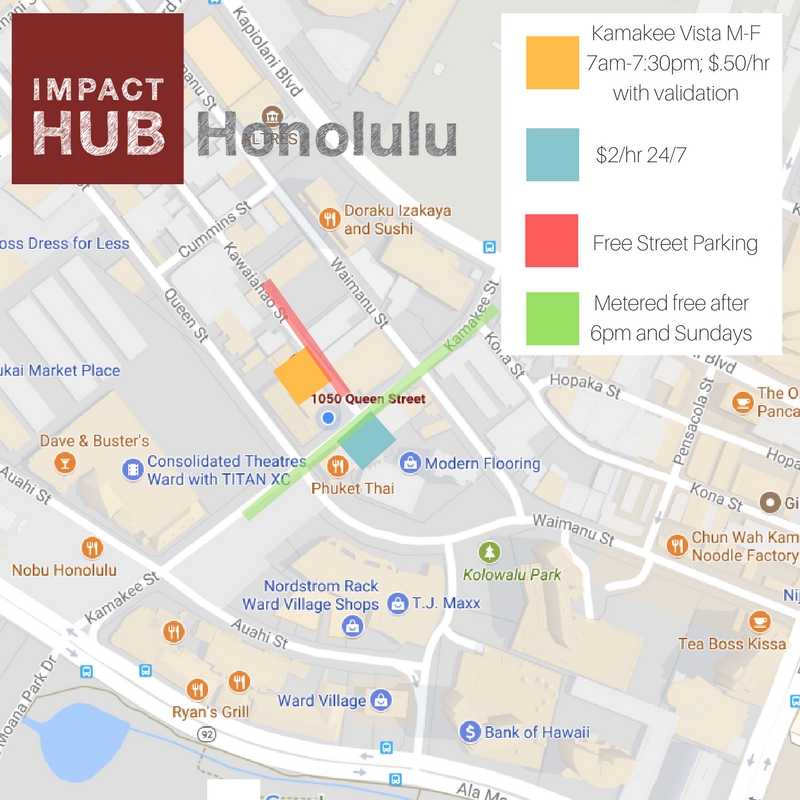 ---
Wellness Wednesday is a bi-weekly Impact Hub HNL program in partnership with Awakened Mana. Impact Hub is dedicated to work-life balance for their members and the community and offers these events to promote wellness for all people and needs.