Description
Impact Hub HNL, in partnership with Awakened Mana, presents: Wellness Wednesdays. Join us on March 20th for Herbs 101: An Intro to Herbal Medicine with Wild Kraft Herbs!
---
Overwhelmed by the many choice of herbs in the supplement section of your health food store?
Join Blair Townley of Wild Kraft Herbs, as she teaches you the basics of integrating healing plants into your daily life to improve overall wellness!
Topics include:
How to choose herbs using herbal actions to encourage balance in your own body, mind and spirit.
How to properly brew medicinal tea, make homemade tinctures and herbal vinegars.
How to incorporate kitchen herbs and spices in your diet to increase vitality and health and boost nutrition.
Experience tinctured herbs and medicinal herbal tea firsthand through testers and samples during the workshop.
---
PRE-REGISTER FOR A SPECIAL GIFT!
Purchase your ticket in advance and receive 10% off 1-on-1 herbal consultation with Wild Kraft Herbs!
---
Awakened Mana will also provide home-brewed organic Kombucha to enjoy after class, along with some other homemade goodies. If you'd like to purchase and take some home, please bring a jar(s).
What to Bring:
- Pen note taking. A handout will be provided.
- Water
Parking Details: Please DO NOT PARK in the Kamakee Vista, as the garage closes promptly at 7:30pm.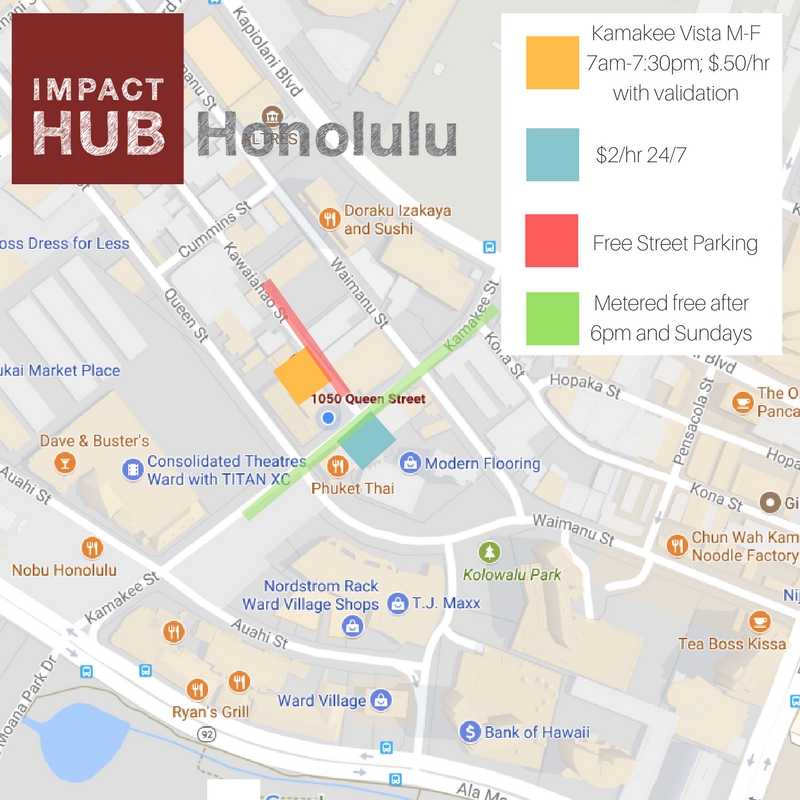 ---
Wellness Wednesday is a monthly Impact Hub HNL program in partnership with Awakened Mana. Impact Hub is dedicated to work-life balance for their members and the community and offers these events to promote wellness for all people and needs.