Description
Impact Hub HNL, in partnership with Awakened Mana, presents: Wellness Wednesdays. Join us on June 12th for a Silent Disco dance class with Miranda Groove of Hawaii Dance Bomb!

---
This is a ridiculously fun work out in disguise! Join us for a new style of dance class that will have you actually feeling good while you dance instead of mindlessly copying moves. Don't worry- You can't get it wrong and no one cares what you look like! You will be offered simple moves and invited to add your own style so it actually feels good in your body! Great music and an awesome workout - if you want it to be!

Each participant will be given silent disco headsets to heighten the experience. All headsets have volume control.

Join us on the dance floor for this new style of dance class!
---
Pre-register and receive a FREE SET OF FINGER LIGHTS, yours to keep! Want a sneak peak? Check it out!

---
Awakened Mana will also provide home-brewed organic Kombucha to enjoy after class, along with some other homemade goodies. If you'd like to purchase and take some home, please bring a jar(s).
What to Bring:
- Comfy/workout clothes you can move in
- Gym shoes- or go barefoot- your choice!
- Towel
- Water Bottle
- Jars or bottles (If you wish to purchase Kombucha)
Parking Map: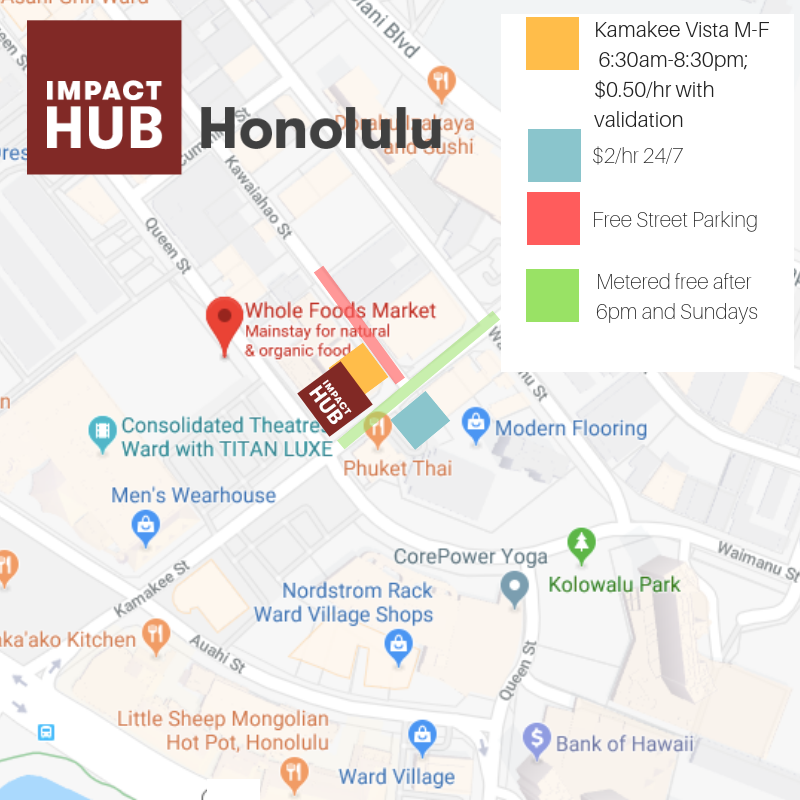 ---
Wellness Wednesday is a monthly Impact Hub HNL program in partnership with Awakened Mana. Impact Hub is dedicated to work-life balance for their members and the community and offers these events to promote wellness for all people and needs.