Description
Impact Hub HNL, in partnership with Awakened Mana, presents: Wellness Wednesdays. Join us on May 16th for a Crystals 101 workshop with SuperNova Sarah!
---
Have you ever wondered:
"What is all this hype with crystals?"
"How can a 'rock' help me?"
"Do I need to know about crystals for them to help me?"
"I'm not a 'healer,' so will they work for me?"
The truth is, anyone can use them and everyone will benefit from them!
Sarah's goal is to dissolve any superstition, fears or doubts surrounding crystal healing while offering inspiration and guidance on how to incorporate and utilize crystals into Your everyday life.
You will have the opportunity to feel the different energies of different types of crystals and experience the affects on your body and mind.
There will be time for Q & A. We will be completing the class with a 15 minute Sound Meditation utilizing the Gongs, Crystal Singing Bowls and more.
___________________________________________________
SuperNova Sarah - Sound Alchemist, Reiki Master, Crystal Therapist, Awe Therapy
"Crystals are, and have been, a huge part of my everyday life since I was a child. My natural innerstanding of their powers have proven to be correct in more ways than I could have imagined and instrumental in building my career as a Crystal Therapist. I currently run a number of business ventures, namely SuperNova Energetics and Ascension Crystals. I am excited to share some knowledge, inspiration and encouragement on how to use crystals to enhance your life in numerous ways, and offer insight as to why they work in the first place." ~ SuperNova
Awakened Mana will also provide home-brewed organic Kombucha to enjoy during class. If you'd like to purchase and take some home, please bring a jar(s).
What to Bring:
- Yoga Mat
- Water Bottle
- Jars (If you wish to purchase Kombucha)
Parking Details: Please do not park in the Kamakee Vista, as the garage closes promptly at 7:30pm.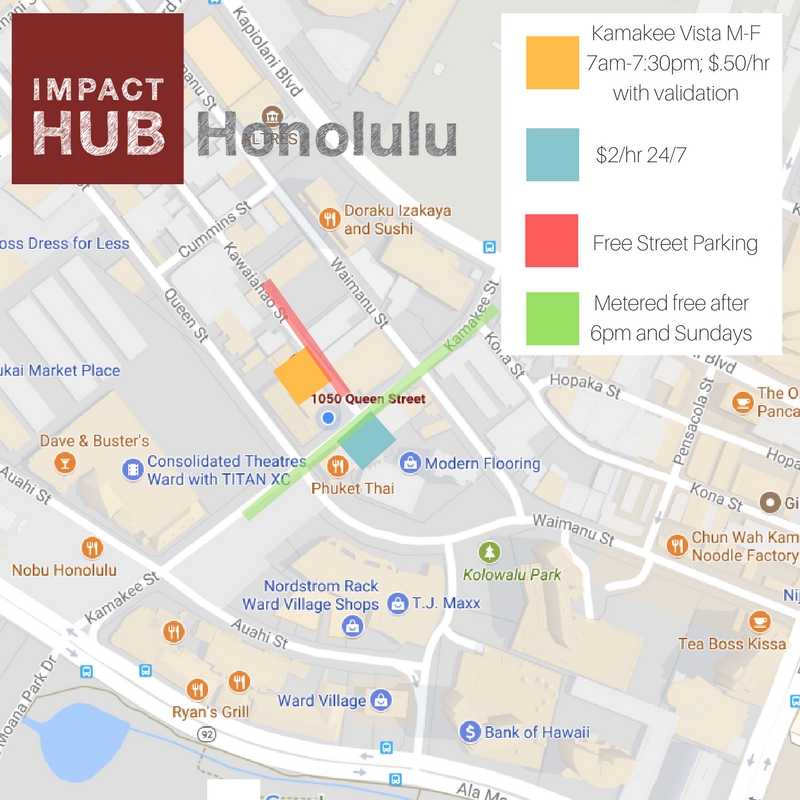 Purchase your ticket in advance, and receive a FREE Crystal!
---
Wellness Wednesday is a bi-weekly Impact Hub HNL program in partnership with Awakened Mana. Impact Hub is dedicated to work-life balance for their members and the community and offers these events to promote wellness for all people and needs.