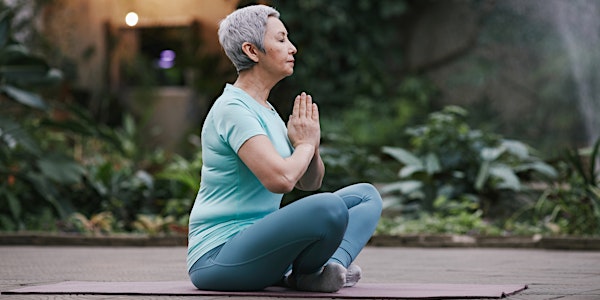 Wellness Webinar: Connecting Mind and Body for Healthy Living
Your body responds to the way you think, feel and act. This is often called the "mind/body connection."
By Orange County Wellness Coordinator
When and where
Date and time
Tuesday, February 21 · 9 - 10am PST
About this event
When you are stressed, anxious or upset, your body tries to tell you that something isn't right. People with good emotional health are aware of their thoughts, feelings and behaviors. They have learned healthy ways to cope with the stress and problems that are a normal part of life. They feel good about themselves and have healthy relationships. Poor emotional health can weaken your body's immune system, making you more likely to get colds and other infections during emotionally difficult times. Also, when you are feeling stressed, anxious or upset, you may not take care of your health as well as you should. You may not feel like exercising, eating nutritious foods or taking medicine that your doctor prescribes. Abuse of alcohol, tobacco or other drugs may also be a sign of poor emotional health.
*These wellness webinars are for Orange County Government, agencies and family.
Reporting myOCWellness Points: Once you complete this wellness webinar, remember to self-report it to earn 10 myOCWellness points!
1. Log into mycigna.com (you must have an account)
2. Click on "Wellness" at the top of your screen
3. Scroll down and click "View all incentives"
4. Scroll down and click "Self Reported Activities"
5. Scroll down to "I attest to have participated in County Sponsored Wellness Webinars"
6. Fill out the section and click "Complete Goal"
Do you need help with a primary care physician or specialty referral? Email OCNurse@Adventhealth.com
Have you scheduled your session with a health coach? Looking to meet your wellness goals and make changes you are able to maintain? Email coachingOC@cigna.com to make an appointment
For general wellness questions, email wellness@ocfl.net