Description


FITmom Moves Present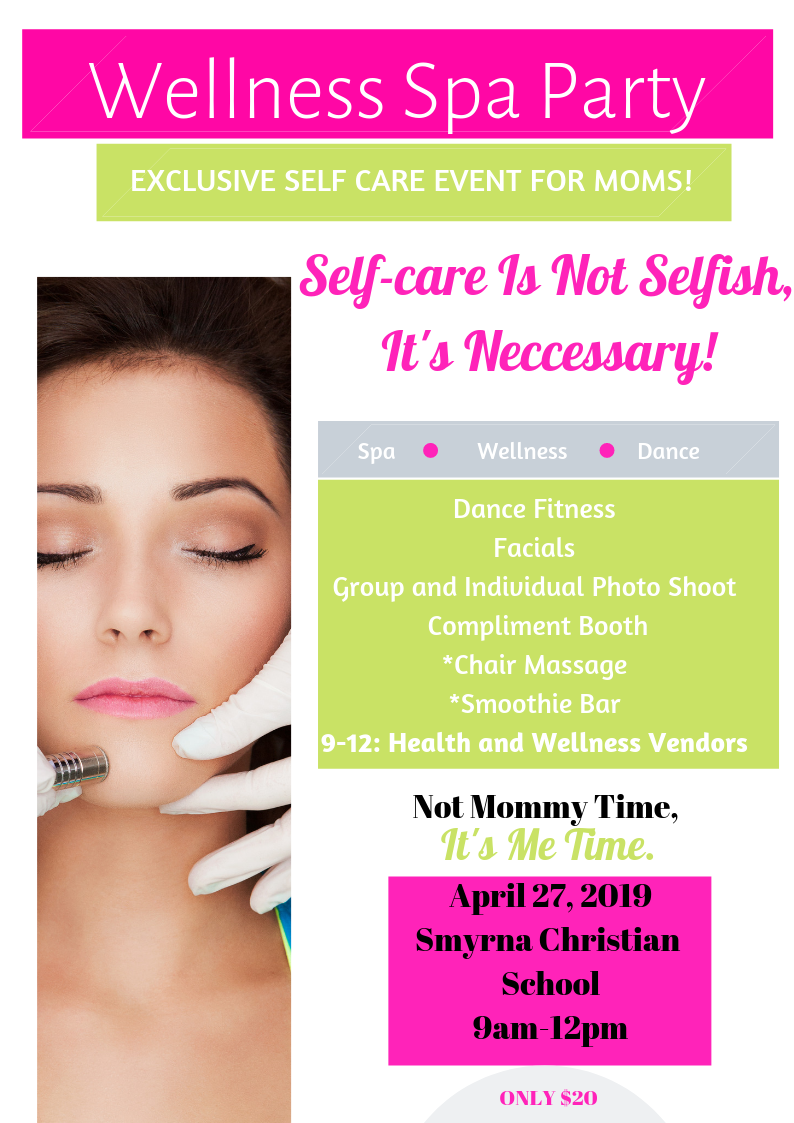 You Were Created To Be F.I.T. (Fabulous, Irresistible, and Totally Hot!)
Your Body Is Your Temple.
You cannot serve from an empty vessel.
Not Mommy Time, But Me Time!
Moms, here is a little something for you because you give so much of yourself to everyone else.
Revitalize, Restore, and Rejuvenate your Mind, Body, and Spirit.
Dance FITness:
join us and dance away your stress and move to the beats of some of your favorite hits. No dance experience needed. Fun fitness for every MOM!
Facials:
detoxify your skin and cleanse your pores for dirt and debris. Facials are known to Restore clear skin, reduce looks of aging, treat skin issues, and moisturize.
Massage:
sit down and relax. Allow your stress to be melted away and your tension to be relieved. Get a chair massage to relieve achy muscle and release tension. Massage is known to reduce stress and anxiety, improve sleep and posture, lower blood pressure, and strengthen immunity.
Smoothie Bar- revitalize your energy with great tasting specialty drinks that are packed with nutrients your body need.
Photo Shoot:
capture your beauty in all of its glory. Lights, Camera, Action, It's showtime! Pose for the camera. Now Flick, Flick.
BECAUSE YOU DESERVE IT!
Bring a friend! All women are welcome!
Here's the schedue:
9-10: Dance Fitness
9:30-10: Facials
10-12: Group and Individual
Photo Shoot
9-12: Compliment Booth
10-12: Chair Massage
9-12: Smoothie Bar
9-12: Health and Wellness Vendors