Description

Expansive Voice and Soul Shapers are excited to host a day of Wellness and Entertainment while raising money for The Her Initiative-- a nonprofit providing water, hygiene and education to Women in developing countries!

Join us at ALO Yoga's beautiful rooftop space in Beverly Hills, for a day of various practices that will deepen your overall sense of well-being, such as Essential Oils Tutorial, Intro to Chakra Crystals, Moon Phases & Lunar Wisdom, Meditation, Modern Mysticism and Yoga! We will be enjoying amazing food and bites from our Chef Monica O'Dell, and will wrap up our time together with yummy drinks and hang-time, accompanied by Private Taro and Crystal readings!
---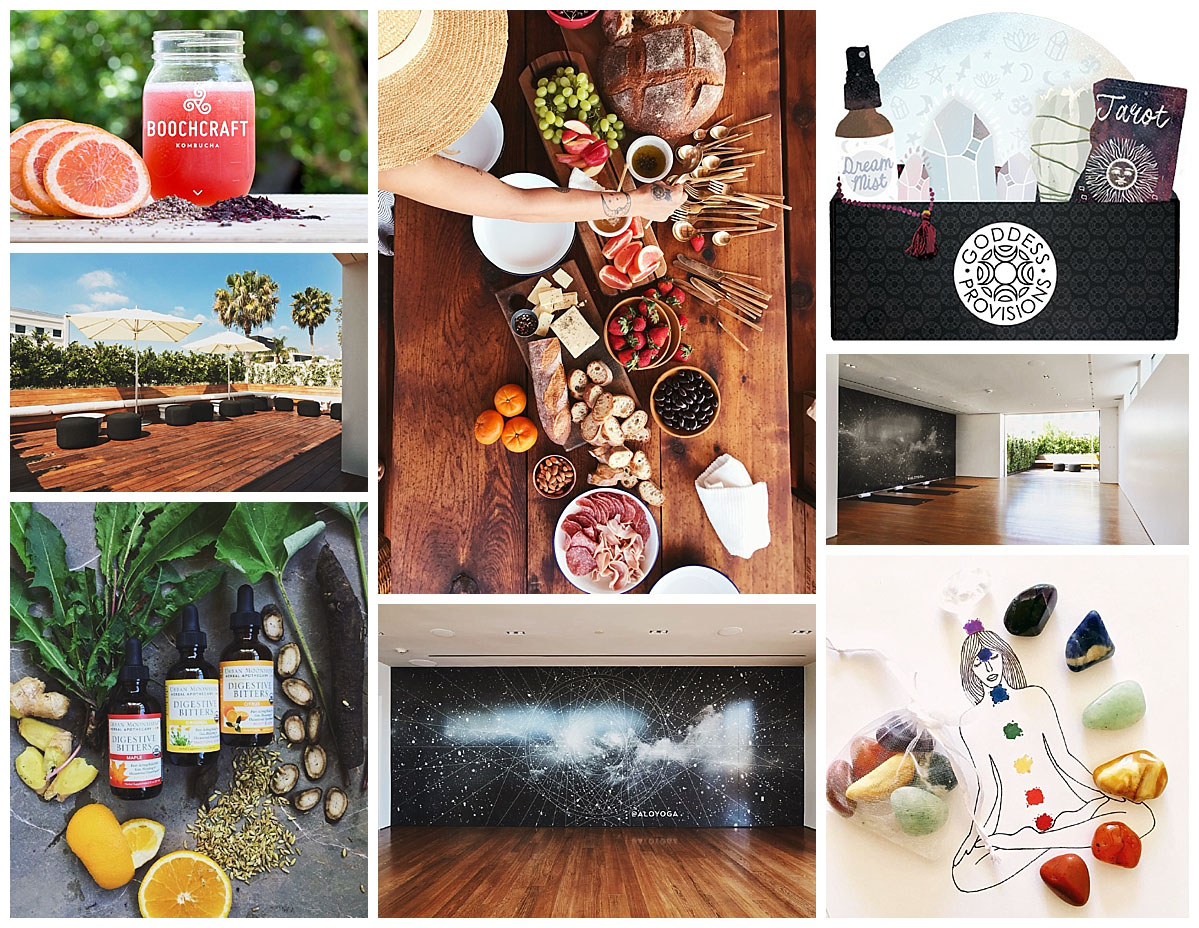 ---
YOUR TICKET PURCHASE WILL PROVIDE CLEAN DRINKING WATER TO A WOMAN FOR AN ENTIRE YEAR!

---
PRACTICES:
- Essential Oil Tutorial by AJ
- Intro to Chakra System // Chakra Crystals by Jessica
- Yoga for all levels with Samara
- Intro to Moon Phases & Lunar Wisdom with Shannon
- Private Tarot Readings with Shannon
- Private Crystal Readings with Jessica
- Grounding Meditation with Kelly
- Modern Mysticism: The Power of Mantras & Rituals
* PLEASE NOTE: None of these elements of the day are mandatory :)

TAKE-HOME GIFT BAG:
- Essential Oil Roller
- Chakra Crystal Set + Guide/Art Piece
- Goddess Provisions Mother Gaia Box
- "Add Mystic into your Everyday Life" Guide
- ALO Yoga Tote

PROVIDED:
- Yummy Bites throughout the day, including a charcuterie & cheese spread by amazing Chef Monica O'Dell
- Bottled Alkaline Water from Generosity Water provided by ALO Yoga
- Essential Oil Infused Water
- Boochcraft (Alcoholic Kombucha!)
- Kombucha
- Yoga Mats provided by ALO Yoga


PLEASE BRING:
- Comfortable attire for Yoga
- Water Bottle (if you prefer your own)
ALL FOR $175 (EARLY-BIRD PRICE $95)
---

EVENT SCHEDULE:

2PM - 2:30PM: Arrival, Meet & Greet

2:30PM - 3PM: Welcome Discussion with Alden + Nicolette + Gina (The Her Initiative)

3PM - 3:15PM: Group Meditation with Kelly Redanz

3:15PM - 4PM: Yoga with Samara Zelniker

4PM - 4:15PM: Small Bites + Refreshments

4:15PM - 6PM: Essential Oils Tutorial with AJ Gant // Chakra Crystal Intro with Jess Kay // "Everyday Mystic Guide": The Power of Mantras & Rituals, Intro to Moon Phases & Lunar Wisdom, Tarot with Shannon

6:15PM - 6:45PM: Panel Discussion with Kelly, Gina, AJ, Jess, Samara & Shannon + Thank you from Alden & Nicolette

6:45PM - 9PM: Cocktail & Mingle Hour:

Salad/Dinner, Small Bites, Dessert // Drinks

Private Tarot Readings with Shannon (OPTIONAL)

Private Crystal Readings with Jess (OPTIONAL)
---

Date and Time
Location
Refund Policy