Description
Want to know what it will take to get medical cannabis into traditional healthcare settings? Join the Massachusetts Patient Advocacy Alliance as we host an event on medical cannabis and healthcare including what we need to do in order to advocate for cannabis as medicine to be covered by insurance.
Special performance by the Silver Moon Gypsies! Special guest speakers will include Commissioner Jennifer Flanagan of the Cannabis Control Commission and Joe Megyesy of Good Chemistry Nurseries! Canna Care Docs will be doing renewals and new patient appointments during the event. Special thanks also to Smith Costello & Crawford for supporting the event.
Tentative Agenda
Location: Bull Mansion in Worcester
6:00pm - 6:30pm - Networking and Refreshments
6:30pm - 6:40pm - Performance by the Silver Moon Gypsies
6:40pm - 7:45pm - Featured Speakers and Q&A Panel with moderator Nichole Snow
7:45pm - 8:30pm - Performance by the Silver Moon Gypsies - More Networking & Refreshments (wrap-up)
Featured Speakers
Commissioner Jennifer Flanagan (Cannabis Control Commission)
Joe Megyesy (Good Chemistry Nurseries)
Nichole Snow (Massachusetts Patient Advocacy Alliance)
Anna D'Onoforio Conners (Silver Moon Gypsies)
Who are the Silver Moon Gypsies?
"We are the Silver Moon Gypsies. We are a group of ladies ranging in age from 64 to 85. We take great pride in performing at Senior residences, nursing homes, Senior Centers, charity events, fairs and anywhere we can spread our message of enjoying life to it's fullest. We truly believe that staying active and having fun is for everyone despite your age or ability. We perform up to an hour show that is fun, engaging and uplifting! We love what we do and it shows. Please message us for any inquiries and information on how we can add a beautiful fun experience to your next function!" - https://silvermoongypsies.weebly.com/
Featured Sponsor
Good Chemistry Nurseries
Good Chemistry Nurseries founder/CEO Matt Huron traces his horticultural roots to his grandparents who were farmers before settling in Worcester, Massachusetts 25 years ago. "I spent a lot of time with my grandparents when I was growing up," he explains, "and they really instilled in me a passion for agriculture, and the feeling that comes with building and growing something special." Since its foundation, Good Chemistry has expanded its Colorado cultivation operations to Nevada and Massachusetts, with five cultivation facilities that are devoted solely to the production of more than 60 strains of marijuana. In addition, the company has optimized the production of extracts and concentrates through solvent-less processing.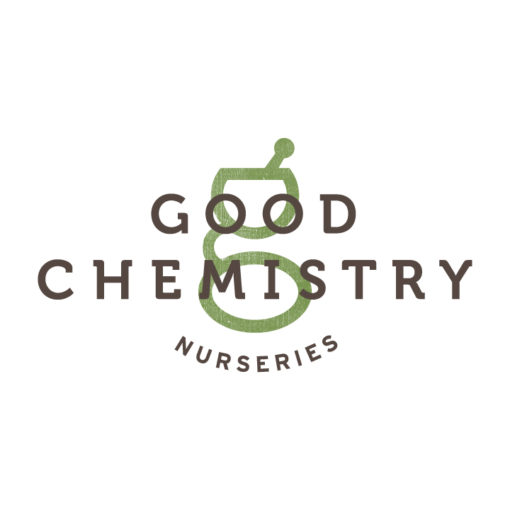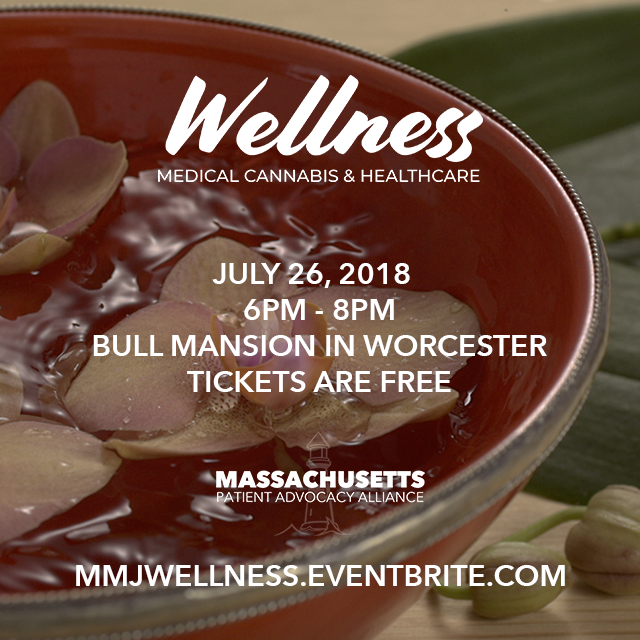 Event FAQ
What is the Massachusetts Patient Advocacy Alliance?
Massachusetts Patient Advocacy Alliance represents the coalition of patients, providers and organizations that worked together to pass the ballot measure Question 3 in 2012 to legalize medical marijuana and establish a safely regulated medical marijuana program throughout the Commonwealth. MPAA is the primary stakeholder regarding the implementation of the Massachusetts medical marijuana program and we work with our base of over 15,000 supporters to impact safe access through educational endeavors and direct advocacy in cities and towns across MA. http://www.compassionforpatients.com/
Will there be medical marijuana at this event?
No. This is a non-consumption event. No medical marijuana is allowed to be consumed, exchanged, procured, or viewable by attendees of the event. Please focus on networking and making lasting relationships with other attendees.
Is this event open to the public?
Yes this event is free to attend for anyone interested in learning about the medical marijuana program in Massachusetts and enjoy some networking.
Who Attends?
We welcome everyone to attend interested in learning about cannabis as medicine, where to access medical marijuana, and how individuals and family members can help their loved ones access medical cannabis.
What are my transportation/parking options?
There is plenty of parking around Bull Mansion including street parking as well as parking garages nearby. If you need to carpool let us know by contacting director@compassionforpatients.com.
Why should I attend?
We encourage everyone to attend who thinks they might be a candidate for medical marijuana or their loved one might benefit from cannabis. Information is power and learning about medical cannabis and its benefits can lead to positive outcomes in many instances for patients suffering from a wide range of debilitating conditions.
How can I get the most from this event?
This is a combined educational and networking event so bring your business card or some other means to stay in contact with the people you meet.
Instagram / Twitter / Facebook Tips
One of the best ways to connect with fellow participants at our events is to use common hashtags when tweeting, facebooking, or instagramming about the event. Don't forget to take photos and share them with everyone using the hastags below. #MassPatients #RememberSafeAccess #SafeAccessNow #MMJFirst #MAPatients
About the Venue Bull Mansion
Bull Mansion is Worcester's newest restaurant and event space, touting a new american bistro, a full bar, and several event spaces upstairs including a ball room and several private dining and meeting rooms. Bull Mansion was built in 1876, it was designed by Calvert Vaux who was contracted by Daniel Wesson (of Smith and Wesson) for his daughter Sarah's wedding present. Bull Mansion is also known as G.A.R Hall (Grand Army of Republic Hall). It is an ornate Victorian Gothic/Stick style granite mansion, which is on US National Register of Historic Places. http://bullmansion.com/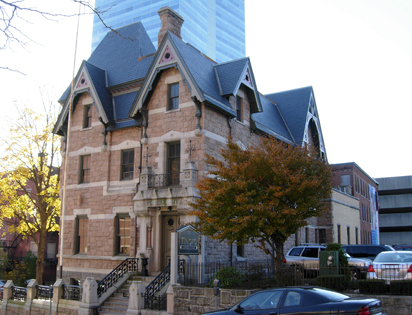 Legal Disclaimer
Views or opinions expressed by speakers or sponsors at our local Massachusetts Patient Advocacy Alliance (MPAA) educational events do not necessarily express the opinion or views of the MPAA organization or MPAA Foundation and we do not take responsibility for the views expressed or the actions of speakers or sponsors at our local events. The MPAA does not distribute or consume cannabis in any form at our events.