Wellness Lunch and Healthy Heart Screening - FREE!
Description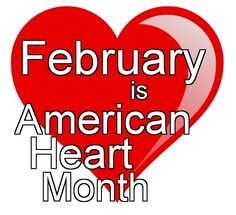 ---
FOR VETERANS, ACTIVE-DUTY SERVICEMEMBERS, SPOUSES, DEPENDENTS, AND TEMPLE EMPLOYEES
WELLNESS LUNCH & HEALTHY HEART SCREENING
Date: Wednesday, February 14, 2018
Time: 11:00a - 3:00p
Where: Temple University Military and Veteran Services Center
1801 N. Broad Street, Suite 601, Philadelphia, PA 19122


Join us for lunch and get a wellness check-up!
Blood Pressure

Blood Glucose

Weight/BMI

Meet with a Registered Dietitian


Mindfulness and Stress Reduction Tips

Plus, FREE GIVE-A-WAYS!

Space is limited. Registration required.

For more information, call the Military and Veteran Services Center at 215.204.8387 (VETS)
_________________________________________________________
Sponsored by Military and Veteran Services Center, Lewis Katz School of Medicine Student and Employee Health Services, College of Public Health, and Do It Better Wellness™.