Description
Catastrophic crises such as September 11th, natural disasters like Hurricane Katrina, and pandemics such as COVID-19 can traumatize, increase stress, and undermine our sense of well-being and mental health. Topics covered in this virtual presentation include:
Whole-person wellness during crises and pandemics
Creating community in the midst of isolation
The use of technology (e.g. Zoom friend and family reunions)
Emotions and activities which negatively impact our mental, physical, and immune health during crises and pandemics

Emotions and activities which positively impact our mental, physical, and immune health during crises and pandemics
The two things are that stronger than fear
How to deal with panic
How to help your children deal with COVID-19
Dealing with grief during pandemics
Addressing trauma
Creating balance while working from home
Lessons from astronauts who traveled to outer space on dealing with isolation
From surviving to thriving during catastrophic crises and pandemics
Objectives
By the end of this virtual presentation you will be able to:
Create a whole person wellness plan
Create community during a pandemic
Utilize technology to help create community
Utilize the two things that are stronger than fear during a pandemic
Address grief and trauma during catastrophic crises and pandemics
Understand how to maintain mental and emotional health during COVID-19
In recognition of Mental Health Awareness Month, this free webinar is sponsored by Maine Township's MaineStay Youth & Family Services and Chicago Behavioral Hospital. It is appropriate for all community members and professionals and includes 1.5 free CEUs for social workers, professional counselors, marriage and family therapists, psychologists, and nurses. Advance registration is required. You will be able to join the webinar online or by phone. Please be sure to enter your email address correctly on the registration page as you will receive a link via email at a later date with instructions on how to participate.

About the Presenter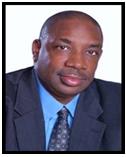 Mark Sanders, LCSW, CADC is an international speaker, trainer, and consultant in the behavioral health field whose work has reached thousands throughout the United States, Europe, Canada, and the Caribbean and British Islands.

Mark is the author of five books, which focus on behavioral health. Recent writings include Slipping through the Cracks: Intervention Strategies for Clients Multiple Addictions and Disorders, Recovery Management, and Relationship Detox: Helping Clients Develop Healthy Relationships in Recovery. He has had two stories published in the New York Times best-selling books series, Chicken Soup for the Soul. Mark has been a certified addictions counselor for 34 years. He has received numerous awards including a Life Time Achievement Award from the Illinois Addiction Counselor Certification Board and the Barbara Bacon Award for outstanding contributions to the Social Work profession as a Loyola University of Chicago Alumni.

Mark is co-founder of Serenity Academy of Chicago, the only recovery high school in Illinois. He is past president of the board of the Illinois Chapter of NAADAC. He has had a 30-year career as a university educator having taught at the University of Chicago, Illinois State University, Illinois School of Professional Psychology, and Loyola University of Chicago, School of Social Work.


This program is recognized by IDFPR as providing CEUs for LPC/LCPC and LSW/LCSW under license number 159.001334, LMFT under license number 168.000223, LCP under license number 268.000070, and RN/LPN/APN under license number 236.000127.