Wellness and Leadership Retreat led by Maria Gabriela Hoch
About this Event
Journey with us into self-care, wellness and leadership!
The retreat will be in both Spanish and English
In a nurturing environment you will learn to maximize your energy, unleash your inner power, release your true voice, and better your wellbeing as you create an action plan for your personal and professional life.
Schedule
9:00- Wellness & Leadership lead by Maria Gabriela Hoch
10:30- Unplug + Connect + Recharge
12:00- Bonding Lunch with Geraldine Laybourne
3:00- Keep Moving Forward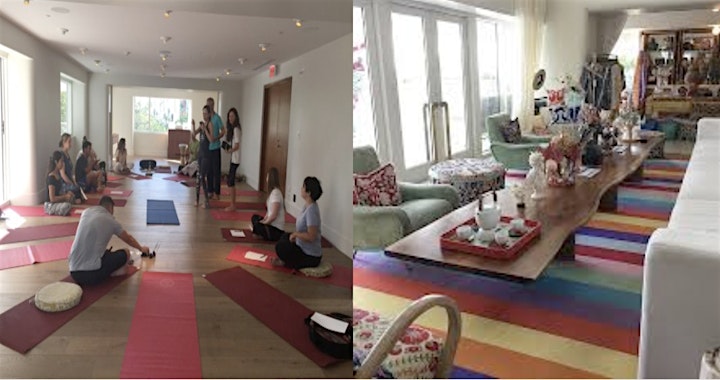 More About the Event
Directing the retreat, Maria Gabriela Hoch will help you transform the way you manage your energy, nutrition, movement, dreams and recuperation. Develop new habits and practices in order to integrate self-care into your daily life. Learn new approaches to self-healing, mindfulness, introspection and reconnecting with the best version of yourself.
Guest of Honor Geraldine Laybourne will participate during the Bonding Lunch.
Our Host and Guest of Honor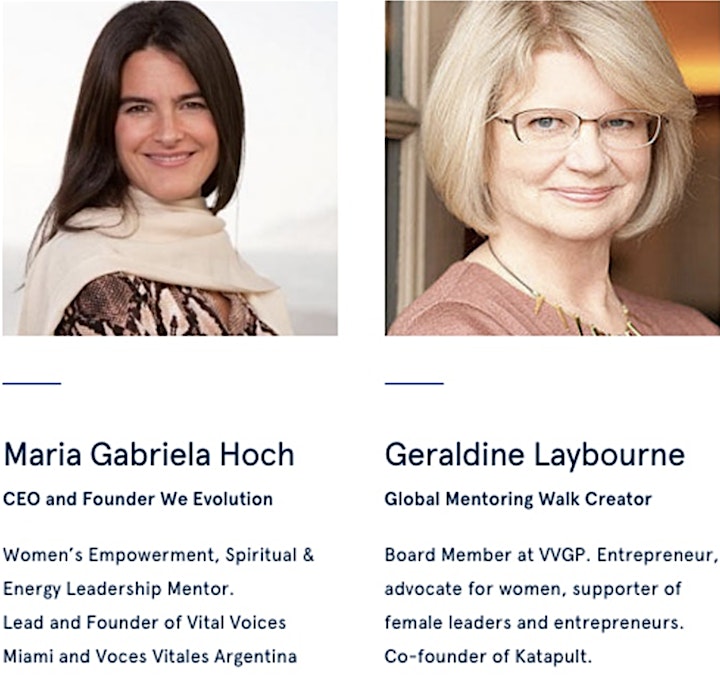 Register Now
This retreat is free for WE Evolution Gold, Platinum and Corporate Members. For more information about becoming a member, Click Here .
Non-members fee is $500
Deadline to reserve your spot is February 21!
With the purchase of your ticket comes a free entrance to the Vital Voices Miami Mentoring Walk. Click Here for more information and to reserve a spot!