Wellington 5K Fun Run - Registration & T-Shirt Orders

Saturday, May 19, 2012 from 8:00 AM to 12:00 PM (CDT)
Event Details
Join us at the Wellington Athletic Club & Fitness Center on May 19th for our annual Fun Run/Walk, benefiting the Humane Society of Flower Mound!
5K Racers - Race Starts at 8:00am
- Pre-register on or before 5/4 - $20
- Register between 5/5 and 5/18 @ noon- $25
- Day of registration - $35
For groups of 10 or more, please contact funrun@hsfm.org to register for $20 a person.
T-shirts are included with registration, and are available in the following sizes: Youth L, Adult – S, M L, XL or 2XL*
*2XL shirts are an additional $2.
Extra t-shirts can be ordered by 5/4 and will be available for pick up the day of the race.  Shirts ordered after that date may not be available on 5/19.
Runners are welcome to run with their dogs. However, individual runners (without dogs) will start at the front of the starting line, followed by runners with dogs and runners with strollers in that order.
1 Mile Walkers - Walk Starts at 8:15am
There is no charge for participating in the 1-mile walk.  1-mile walk is not timed.  Walkers can pre-register by faxing an entry form (available on the www.wellingtonhoa.net website) to 972-539-3022.  1-mile walk registration does NOT include a t-shirt but shirts can be ordered above. 
Thanks to our sponsors: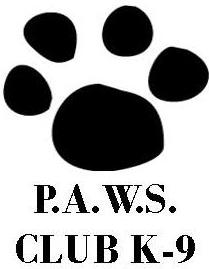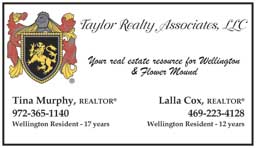 IMPORTANT INFORMATION & TERMS OF REGISTRATION
I, the person submitting this entry, am aware that participating in an event such as a 3-mile race is a potentially hazardous activity, and that I (or my child, if I am signing as parent/guardian) should not so participate unless physically able. I verify that I am (or my child is) medically fit to participate and will have sufficiently trained for the event prior to participation. I (and my child, if I am signing as parent or guardian) agree to abide by the rules and decisions of any event officials, relating to participation, and assume all risks associated with participation in the event and any associated event or activities, including but not limited to, falls, contact with other participants, effects of the weather, traffic and road conditions. By my submitting this form, I assume full and complete responsibility for any injury or accident which may occur to me during the event or while I am on the premises of the event, and I hereby release and hold harmless the presenters and all other person and entities associated with the event from liability for injuries and damage sustained by me. Further, I grant permission to use any photographs, videotapes, or any other records of this event involving me for any legitimate purpose.
*IF ATHLETE IS UNDER AGE 18: By registering, I certify that my son/daughter has my permission to compete in the Wellington Family Fun Run event and related events, is in good physical condition, and that race officials have my permission to authorize emergency treatment if necessary. I also agree that any participant under the age of 12 will be accompanied by an adult 18 years or older.

When & Where

Wellington Athletic Center
3520 Furlong Drive
Flower Mound, TX 75022


Saturday, May 19, 2012 from 8:00 AM to 12:00 PM (CDT)
Add to my calendar
Organizer
Wellington Athletic Center in Flower Mound, TX is hosting this annual event to benefit Humane Tomorrow.