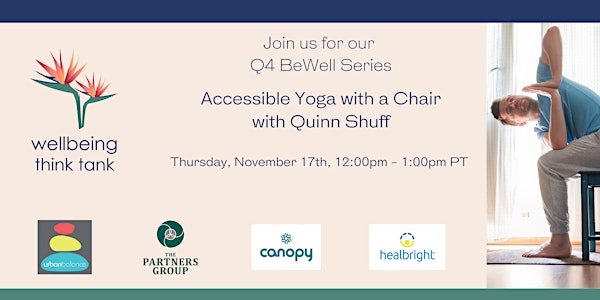 Wellbeing Think Tank BeWell Series: Q4 - Accessible Yoga with a Chair
Join us for our BeWell series, a quarterly workshop for HR and wellness professionals to relax and restore their wellbeing.
About this event
HR and wellness professionals are always taking care of others, and have a tendency to neglect their own wellbeing. The Wellbeing Think Tank hosts a quarterly BeWell series, intended for HR and wellness professionals to relax and restore their wellbeing. The Wellbeing Think Tank also hosts a quarterly educational series to educate and empower employers on the value of supporting individual and organizational wellbeing in the workplace, and biannual wellness mixers to create community and match up and coming wellness leaders with experienced mentors. Please follow us here on Eventbrite and on our LinkedIn page for event announcements.
Q4 BeWell Series - Hosted by Urban Balance
Join us for this all-levels active yoga class taught at a slow pace with lots of variations given so everyone can join. We use household items as props that support our bodies as we move through stretching, strengthening, and relaxation. A chair without wheels is recommended.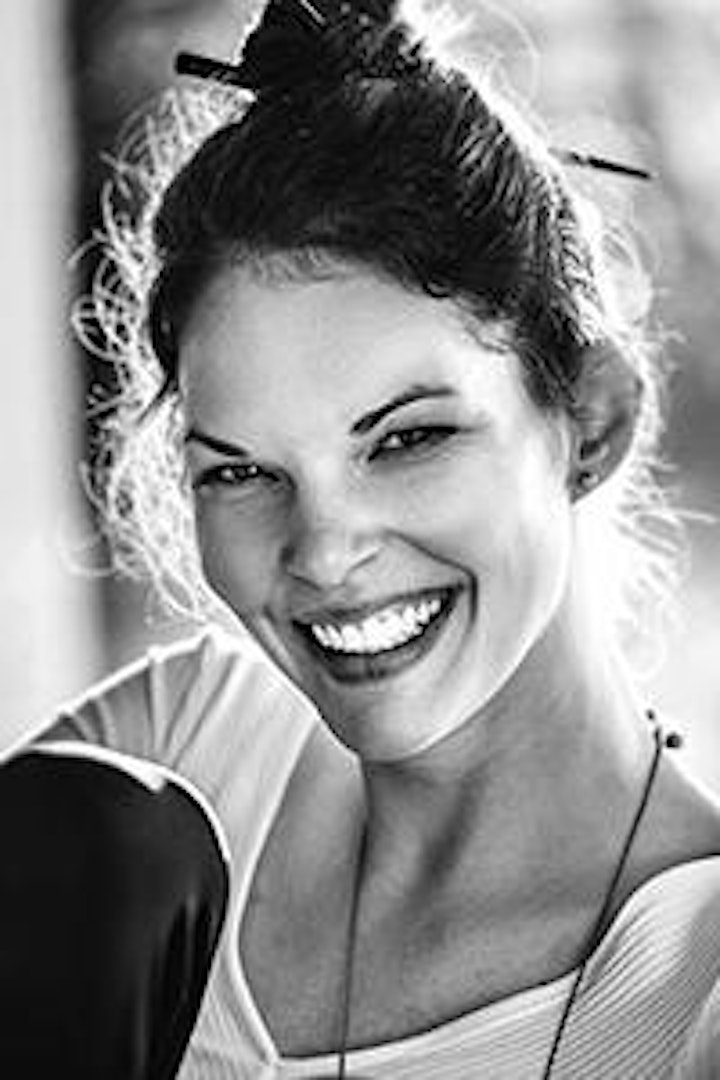 About the instructor:
Quinn Shuff is a yoga teacher whose focus is on anatomy and curiosity. She believes that the body knows best and will tell us what we need to know. Her classes help us learn to listen. Her teaching style is designed to be accessible and satisfying for all skill levels. In her experience, yoga is a tool for learning how to thrive in the surprises and subtleties of life, and she loves sharing that experience with her students. In addition to yoga, Quinn is a Level II Reiki practitioner, Tarot reader, and is getting pretty good at baking sourdough. When she's not teaching or practicing, you can find her enjoying nature, reading non-fiction or hanging out with her husband and their tiny cat, Fiona.
This event is free, however you may choose to make a donation to Playworks during registration - 100% of all funds collected will go to our non-profit partner.