Wellbeing as a driver of sustainable performance and engagement
Description
Wellbeing as a driver of sustainable performance and engagement?
More and more organisations are turning their attention to this tantalising prospect – that investing in the wellbeing of their leaders and employees will deliver a return on investment in terms of enhanced productivity, as well as reduced absenteeism and presenteeism due to mental and physical ill-health. But what is the evidence? And what are the most effective approaches to building and enhancing wellbeing within organisations?
Join us to hear a presentation responding to these questions from Audrey McGibbon and Karen Gillespie, organisational psychologists based in Australia and the authors of the Global Leadership Wellbeing Survey (GLWS). Drawing on their research over the past 5 years, including data from over 1000 leaders, Audrey and Karen will address:
The research evidence on the benefits from investing in wellbeing - for organisations, teams and individuals
Who is responsible for wellbeing in organisations?
A conceptual framework for considering leadership wellbeing
What are the factors that most impact leaders' wellbeing?
Core considerations in implementing wellbeing strategies for organisations
Our Speakers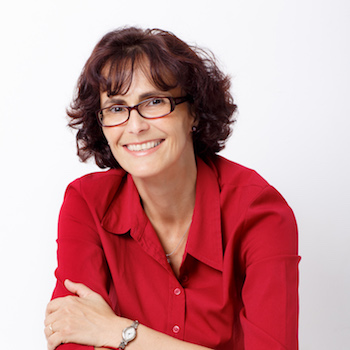 Karen Gillespie is an organisational psychologist with a special interest in wellbeing and performance in the workplace. She began her career as an assessment specialist then gradually moved into executive coaching and leadership development. As an executive coach, she is particularly interested in working with leaders to build their confidence to communicate with influence, succeed in challenging conversations, manage emotion and enhance resilience, wellbeing and sustainability. Karen has an MA in Psychology, an MSc in Occupational Psychology, a Graduate Diploma in Wellness and a Practice Certificate in Sleep Psychology. She is a member of the Australian Psychological Society (APS), the APS College of Organisational Psychologists, the APS Coaching Psychology Interest Group and is an Adjunct Fellow of Macquarie University.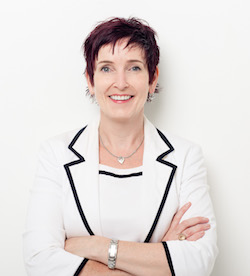 Audrey McGibbon has an MA in Psychology and Business and an MSc in Psychotherapy Studies, focussing on the factors that drive wellbeing for senior executives. She is a Registered Psychologist in Australia as well as a Chartered Occupational Psychologist with the British Psychological Society(BPS), an Associate Fellow of the BPS and a member of the Division of Occupational Psychology and Psychotherapy Sections of the BPS. Audrey held positions with SHL from 1990 to 2002, including the role of Managing Director for SHL Australia. Since setting up her own business in 2002, she has coached 250+ senior executives and partners on an individual and team basis.
Audrey and Karen have worked closely together for 20+ years, setting up their shared business EEK & SENSE in 2015, to further their interests and consulting in leadership wellbeing. Karen and Audrey are the co-authors of the Global Leadership Wellbeing Survey (GLWS) and are active in the field of wellbeing research and practice globally.