Well-Read Black Girl Grand Rapids Summer Series Kickoff!
Description
SAVE THE DATE to attend the kickoff of Well-Read Black Girl Grand Rapids Summer Series WEDNESDAY, JUNE 12th at the New Hotel Mertens in Downtown Grand Rapids. This will be a casual meet and greet during Happy Hour where we will share our exciting plans for the Well-Read Black Girl Summer Series over drinks, and learn about each other's reading interests. Then, if weather permits and there is space to accommodate our group, we plan to end the night with a "Wine Down" at the hotel's rooftop lounge Haute where DJ SuperDre is scheduled to spin live music during "The Sunset."

Everyone will be on their own for drinks and if going up on the rooftop, there is a $10 cash cover. Let us know if you can make the date with a RSVP by JUNE 3rd. Thank you and we look forward to you being a part of this experience with us!

---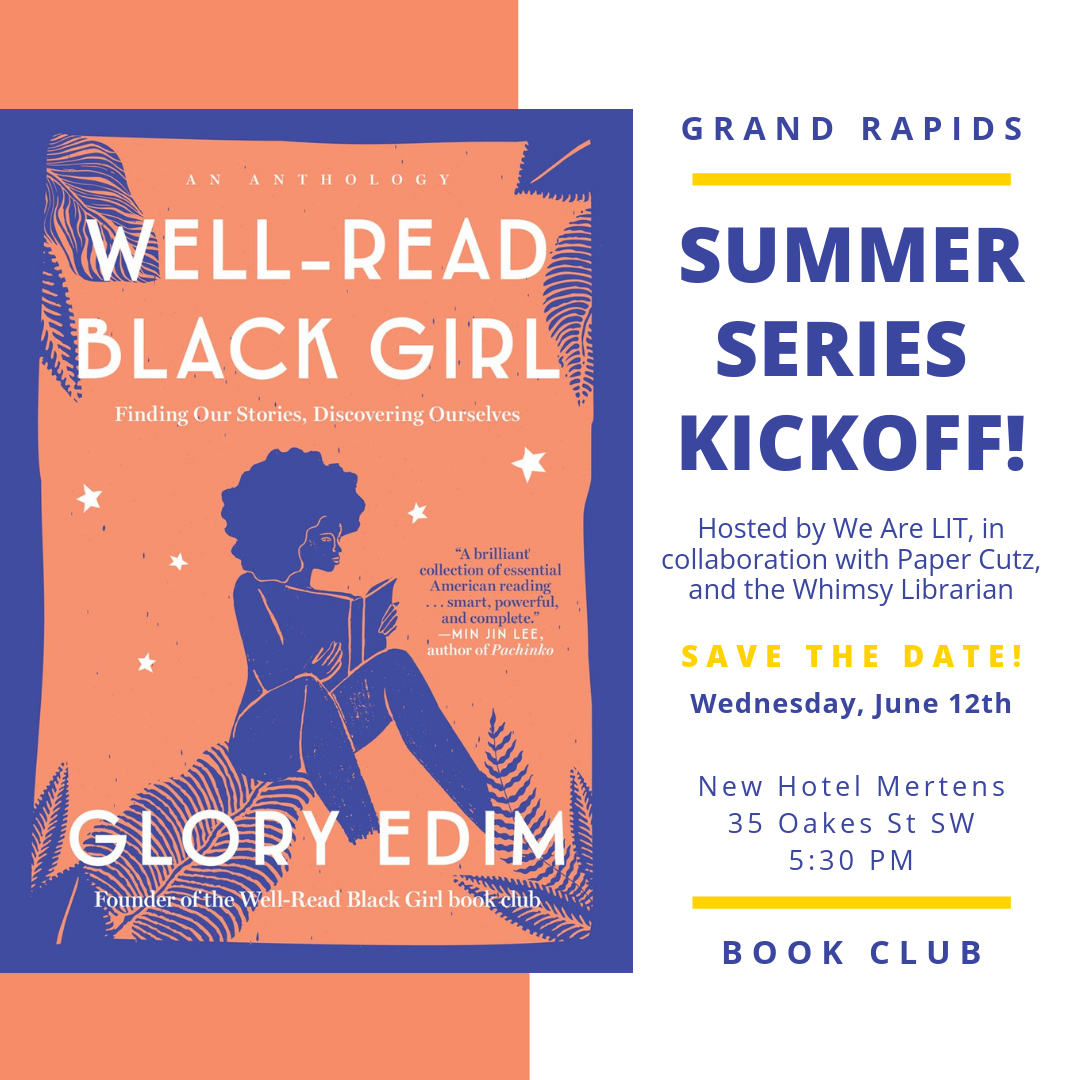 ---
We Are LIT is a Grand Rapids area mobile bookshop selling new, multicultural books across all genres. It is a member of the American Booksellers Association (ABA) who has partnered with Glory Edim, founder of Brooklyn-based Well-Read Black Girl (WRBG) to bring book club meetups to bookstores nationwide. We Are LIT is excited to be collaborating with a couple of local WRBGs to bring meetups to Grand Rapids!

Please join We Are LIT's bookshop owner Kendra; Whimsy Librarian Jessica; and Paper Cutz Book Club founder, Renida as we kickoff the Summer Series for WRBG-Grand Rapids, created to unite Black Women who make up GR's literary community in a mission to foster connections and create a culture around books in West Michigan while supporting the goal of the partnership between the ABA and Edim to "amplify diverse voices and support emerging writers of color."