Join celebrity Chef KDJ (Keith Denard Jones), in the kitchen as he cooks up one of his favorite recipes to launch his new book, Well Done!
About this event
Have you ever wanted to cook with a professional chef, learn new kitchen skills, or try recipes from around the world?
To celebrate the launch of his book, Well Done: Bringing Soul to the Recipe of Life, Chef KDJ is hosting a cooking party! Join him via Zoom - or be selected to experience him live - and prepare one of his favorite dishes: fried shrimp with watermelon and jicama coleslaw.
The virtual cooking party is Saturday, August 21 6 PM EST
Your investment includes
- An autographed copy of Well Done shipped to your home (retails for $19 with shipping)
- Ingredient list to simplify grocery shopping
- Recipe packed with tips, pairings, and the chef's recommended playlist
- Recipe for a refreshing companion beverage
- Bonus knife skills video
- Two hours of cooking with Chef KDJ. He'll share his culinary journey, boost your kitchen skills, and make you laugh. If you're selected for the in-person experience in Denver, CO, you'll be treated to the tasty dish and an adult beverage.
- The opportunity to ask the chef your "burning" cuisine questions
- A link to the replay for viewing at your convenience
One home chef will be randomly chosen to have Chef KDJ prepare a meal for you and a guest...wait for it...in your home! Limited to the 48 contiguous U.S. states. Details about how you can have a personal chef - at no expense to you - will be provided during the cooking party.
About Chef Keith Denard Jones
As an accomplished culinary professional, thought leader, and change agent, Chef Keith Denard Jones cooks up much more than food. He shares his trauma-to-triumph story of cooking TV dinners to cooking dinners on TV to help others succeed in the kitchen…and life. ChefKDJ.com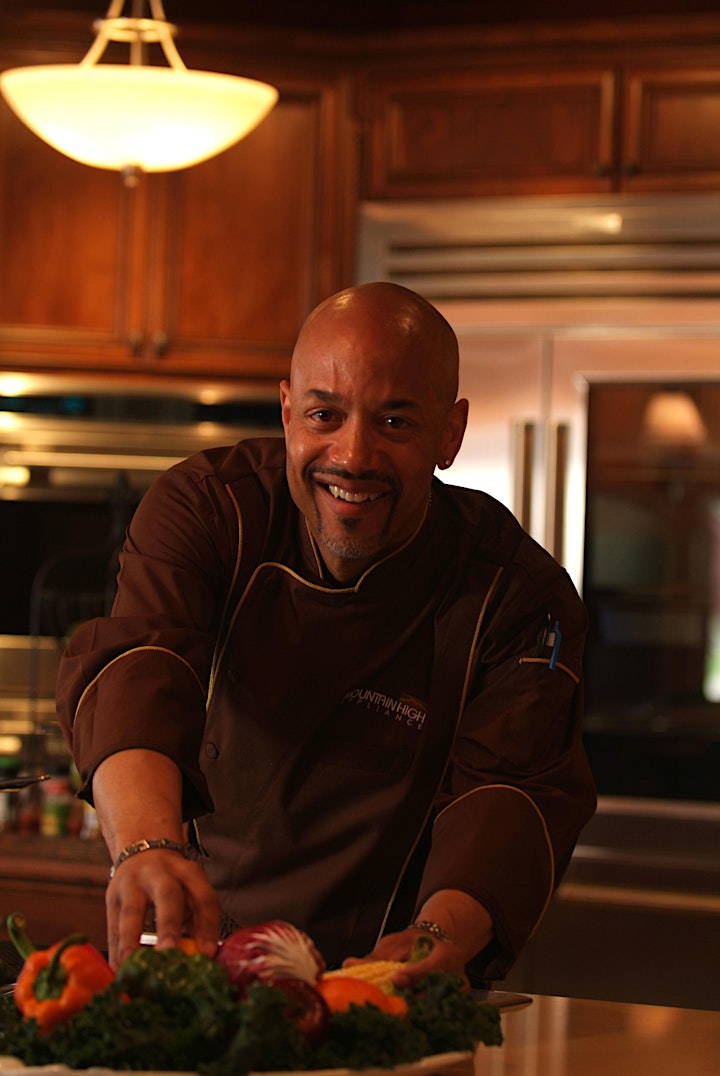 Well Done: Bringing Soul to the Recipe of Life
You are what you eat, think, and do
When asked about his favorite recipe, Executive Chef Keith Denard Jones used to say, "Lobster enchilada with jalapeño marmalade." However, having experienced where-there's-smoke-there's-fire antagonists and out-of-the-frying-pan-into-the-fire challenges, Chef KDJ has a new dish. His recipe of success consists of passion, preparation, and persistence. Blended with integrity, garnished with love, and served with charisma, he brings soul to the recipe of life.
Whether you're a home chef, professional chef, or food lover, in this book, you will discover:
- Strategies to balance personal and professional goals
- Life lessons to stay focused, intentional, and inspired
- Tips to manage the hectic and ever-evolving world of food
- How to recognize and receive opportunities
- Chef KDJ's favorite recipes from around the world
"Chef Keith cracked the code to stop the cycle of the ghetto. Well Done is an inspiring, entertaining must-read for anyone looking for inspiration and lessons on life." —Certified Master Chef Edward Janos
"Chef Keith is the definition of what happens when passion supersedes all other motivations." —Jim Pike, executive at Honey Smoked Fish Holdings LLC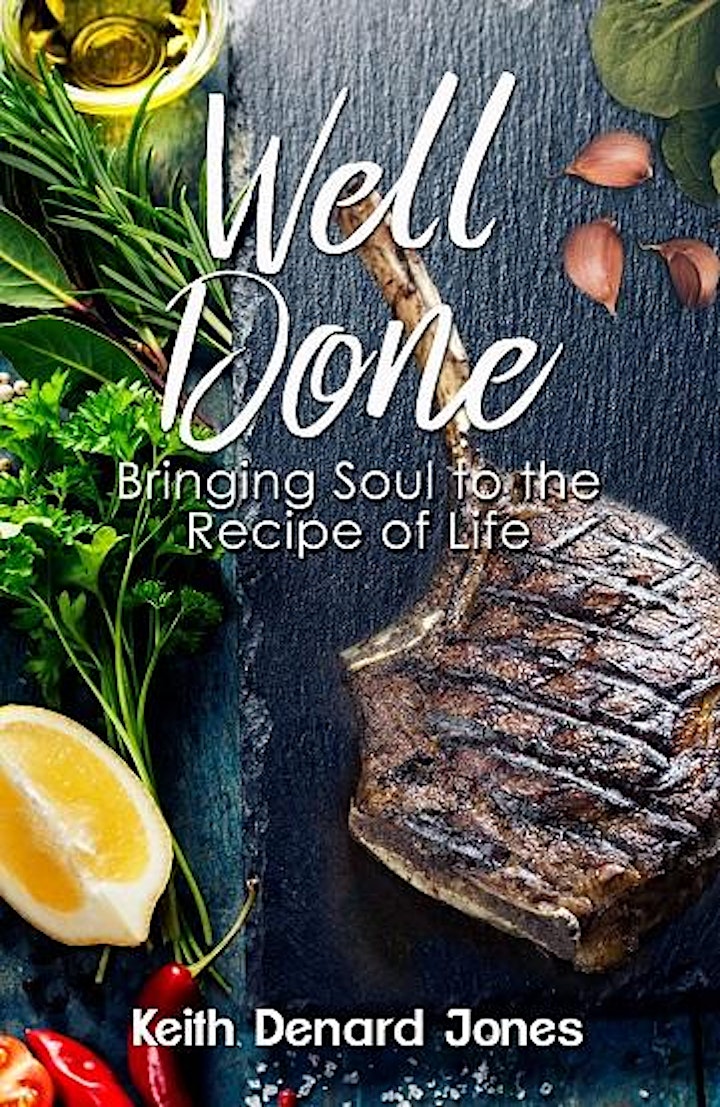 Date and time
Location
Refund policy
Organizer of Well Done! Cooking Live with Chef KDJ
Pen of the Writer serves professional speakers and experts to magnify and monetize their message by publishing quality books.
With mentoring, events and book publishing, we guide you to leverage your expertise while saving thousands of dollars, hours of research and tons of frustration. 
www.penofthewriter.com
www.queenvpublishing.com
www.thingsicanbe.com
www.thegoodyboxbook.com