About this Event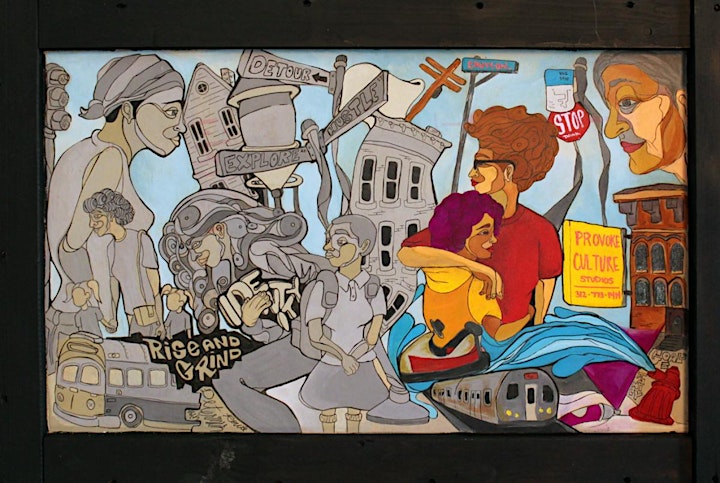 Join Lubeznik Center for the Arts for the opening reception of our newest exhibition Well Behaved Women: Celebrating 100 Years of Women's Suffrage. Our opening reception event will run from 10:00 AM - 8:00 PM (central). Please register ahead of time by selecting a one hour tour time from the ticket options. MASKS ARE REQUIRED.
About the Exhibition
"Well behaved women seldom make history." ~ Laurel Thatcher Ulrich
Well-Behaved Women: Celebrating 100 Years of Women's Suffrage is comprised of artworks by 23 women artists in order to celebrate the ratification of the 19th Amendment to the Constitution of the United States, which gave women and men equal voting rights.
Well-Behaved Women includes living, contemporary artists and a number of deceased artists from different eras. Many of the artists share their lived experiences, addressing areas where women lack access or rights; lean into the emotions felt as a result of inequity; critique language; and subvert the canon of the "male gaze" where women are presented as objects rather than subjects. They elevate and reclaim mediums, such as embroidery and quilting, that have been historically denigrated as "craft" and "women's work." There are also those who draw strength from the spiritual power inherent in their female ancestry.
From the engravings of Maria Sibylla Merian, the first woman to study insects scientifically, to four famous women of the Abstract Expressionist movement who accomplished ground-breaking status in a genre that was steeped in brute masculinity, this exhibition celebrates a variety of women's voices that have led us to this moment in time.
Exhibiting Artists
Anoush Bargamian, Marie Bergstedt, Melissa Blount, Whitney Bradshaw, Ruth Burke, Mary Ellen Croteau, Elaine de Kooning , Shannon Downey, Grace Hartigan, Juarez Hawkins, Olivia Jobbe, Rachel Kanter, Sam Kirk, Lee Krasner, Anne Leuck, Maria Sibylla Merian, Joan Mitchell, Natalie Jackson O'Neal, Colleen O'Rourke, Macie Renee, Cathi Schwable, Hollis Sigler and Ashley Paige Young
Sponsored By
Michigan City Commission for Women, NiSource Charitable Foundation and NIPSCO