Welford Sanders Historic Lofts Redevelopment Job Fair
Description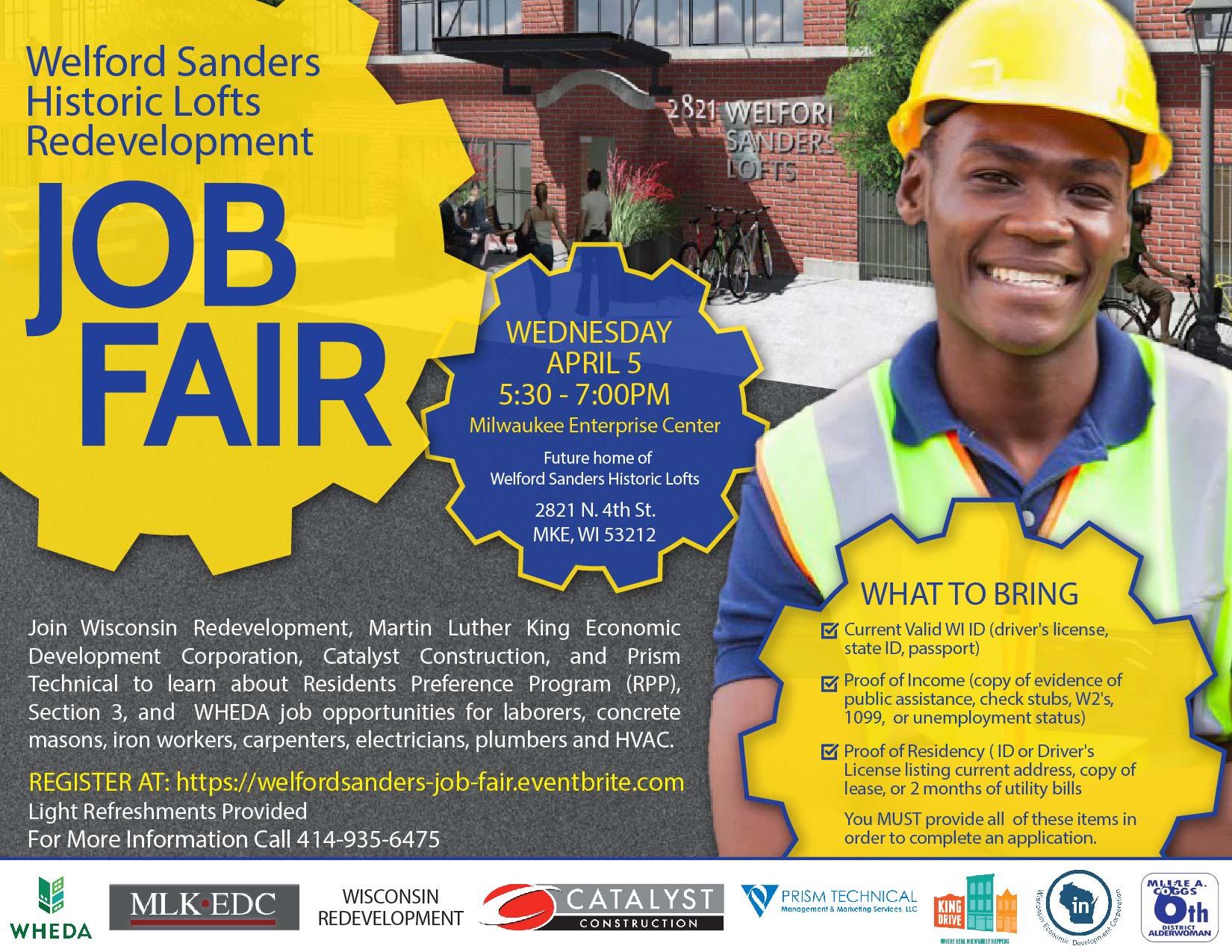 Join Wisconsin Redevelopment, Martin Luther King Economic Development Corporation, Catalyst Construction and Prism Technical to learn about Residents Preference Program (RPP), Section 3 and WHEDA job opportunities for laborers, concrete masons, iron workers, carpenters, electricians, plumbers and HVAC.
WHAT TO BRING
Current Valid WI ID (driver's license, state ID, passport)
Proof of Income (copy of evidence of public assistance, check stubs, W2's, 1099, or unemployment status)
Proof of Residency (ID or Driver's License listing current address, copy of lease, or 2 months of utility bills
You MUST provide all of these items in order to complete an application.
Light Refreshments Provided.
For More Information Call 414-935-6475.