Welding Gases and Equipment....with a focus on shielding gases
Description
Welding Gases and Equipment
With so many of today's welding processes needing shielding gases it is important to understand the math and science behind them. We will have Praxair's Sr Director of Met Fab Productivity, Chris Vihnanek speaking on shielding gases. Covering topics of supply, quality, equipment and economics. Whether you are a hobbyist or you manage 400 welders this will benefit you and your company.
You will be able to earn 1 Professional Development Hour while enjoying a Buffet Dinner and great Networking!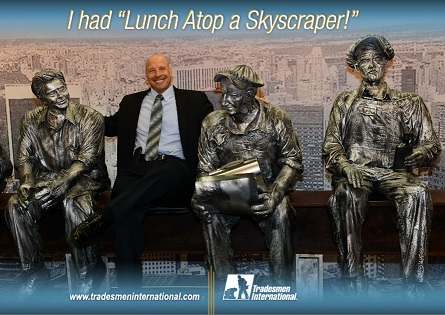 Christopher Vihnanek (Chris is the one wearing the suit!) Senior Director Praxair Distribution, Inc.
Chris Vihnanek was appointed senior director of metal fabrication in 2016 and is responsible for managing the national marketing and service teams. He leads efforts in program development and execution, trade show strategy, growth programs and business development.
Vihnanek joined Praxair in 1994 as an outside sales representative. He has held numerous positions prior to his current role leading marketing for metal fabrication in the U.S., including area sales manager, automation manager and director of metal fabrication for North America when the U.S. and Canada operated as one business. Vihnanek holds a bachelor's degree of science in business from Iowa State University.
Praxair, Inc. is a leading industrial gas company in North and South America and one of the largest worldwide. With market capitalization of approximately $40 billion and 2017 sales of $11 billion, the company employs over 26,000 people globally and has been named to the Dow Jones® World Sustainability Index for 15 consecutive years. Praxair produces, sells and distributes atmospheric, process and specialty gases, and high-performance surface coatings. Our products, services and technologies are making our planet more productive by bringing efficiency and environmental benefits to a wide variety of industries, including aerospace, chemicals, food and beverage, electronics, energy, healthcare, manufacturing, primary metals and many others.