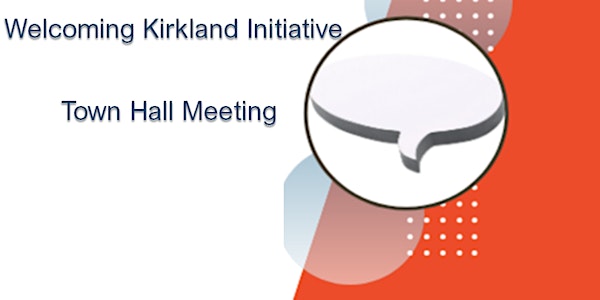 Welcoming Kirkland Town Hall #2, 2/20/20, 6:00-7:30 PM
Members of the Kirkland community are encouraged to participate in a February Town Hall discussion for the Welcoming Kirkland Initiative.
When and where
Location
Kirkland Justice Center 11750 NE 118th St Kirkland, WA 98034
About this event
This pair of identical Town Hall meetings in February 2020 are designed to invite our community to explore and propose potential new expectations and protocols for the way businesses interact with police and community members in the kinds of situations where, historically, People of Color have felt unwelcome in public establishments.
Rather than proposing a limited set of solutions at this point, the initiative is seeking broad and diverse perspectives to identify approaches that have the greatest opportunity to be successful.
Welcoming Kirkland is a collaborative effort between the City of Kirkland and Leadership Eastside to engage Kirkland residents, visitors, businesses, nonprofits, and the City – including police – regarding how we function together for the health of the overall community. This Initiative was launched to respond to expressed concerns that People of Color in general, and Black people in particular, have lived experiences of an unwelcoming and inequitable community, in contrast to the City's stated goal to be safe, inclusive and welcoming for all.
This event is free and open to teens and adults of all races and cultural backgrounds. Registration is not required but is encouraged.
Program runs 6:00-7:30 PM. Light snacks available starting at 5:30 PM.
The location has free parking and is accessible by public transportation.
For questions about the event, accessibility information, or to request an interpreter* please contact: Kirkland@leadershipeastside.com
*Please submit requests for an interpreter by 6:00 PM on Monday, February 17.