Refund policy
Contact the organizer to request a refund.
Eventbrite's fee is nonrefundable.
What would it mean to truly create from your essence? Decode yourself and release the power of your true potential in business and life.
About this event
During this unique 6,5 hours real-time online event, awareness accelerator and Awake Origins founder Joel aan 't Goor will enable you to gain profound insights into your personality and the limiting beliefs that keep you away from living up to your full potential as a conscious creator. Joel will do this with the help of our powerful BLUEPRINT Scan.
During the breakout sessions you will connect with other awake creators, professionals, leaders and entrepreneurs.
Furthermore former professional cyclist and breath coach Karsten Kroon will guide you into a state of being you've never experienced before.
Regardless of your level of awareness and the work you have done on yourself in the past, we have learnt that we are not overpromising when we say that you will remember this day for the rest of your life.
"Awake Origins helps me to hear my inner voice, each time louder and louder. I feel connected with the people around me, my purpose and nature." - Martijn Peeters (CEO and Co-Founder Camptoo)
During Decode Yourself you will learn about the immediate action you can take to find your true meaning and experience more joy and clarity. And with the extraordinary powerful breathing technique, hosted by former pro cyclist and breath-coach Karsten Kroon, you will sink into a state of profound clarity and being you've probably never experienced before. During the breakout sessions you will connect with likeminded creators, leaders, and entrepreneurs to learn from and further expand your network.
"What truly excited me about Awake Origins is the interaction with likeminded people, directly going to the core. It's great to gain insight based on feeling, instead of thinking. There is so much wisdom in the group to accelerate in different aspects in life." - Tom van Wersch (Sr. Marketeer Corporate Sector A.I.)
Feeling excited as well? Below your find the program of the event that started changing the lives of many before you.
Important: Before attendance, we'll ask you to fill out the unique BLUEPRINT Scan as that is the foundation for the entire event. In just 15 minutes this proven questionnaire will map your own personal software and from there, you can discover your undercurrent of purpose and how to make contact with it.
PROGRAM DECODE YOURSELF
The schedule time is in Central European Summer Time.
10.30: WELCOME
10:45: DECODING YOUR PERSONALITY
In this block Joel will provide you with eye-opening insights into your own personality based on the BLUEPRINT Scan you filled in beforehand. You will get insights into unconscious limiting beliefs that keep you away from living up to your full potential as a conscious creator. No matter how much work you have done in the past: get ready for 2 highly inspiring hours!
13:00: MEAL BREAK
14:00: DEEP CLARITY FROM A STATE OF PRESENCE
In this block you will go a level deeper, a level beyond your Personality. Guided by former professional cyclist and breath coach Karsten Kroon you will sink into a deep state of Presence. During this profound exercise, you will experience yourself in a way you have never experienced before. Feel the connection to your true Purpose, start to live and create in alignment with your unique Promise.
17:00 THE END, AND THE START OF A NEW BEGINNING…
WHAT OTHER PARTICIPANTS SAY ABOUT ' DECODE YOURSELF', AWAKE ORIGINS AND JOEL
"At Awake Origins they under promise and overdeliver" - Fleur Mulders (Founder De Atleetfabriek)
"I love you man, You have a great presence. Just keep on doing your good work." - Wim Hof - The Iceman
"I did an event in the Netherlands with Joel and he's a very credible guy" - Jordan B. Peterson
"Decode Yourself was an insightful event for me. The theory in combination with the purpose scan and the breathing session gave me a deeper sense of awareness about my personality, patterns and what limits me. Working on a conscious and unconscious level made it a powerful experience because in the weeks after it felt like the puzzle pieces towards my purpose are falling into place. I learned it is also very important to practice the act of being present to create a greater sense of purpose, but also more clarity. This is something I try to apply now in my personal and business live. Thanks for the awakening!" Cristel Zwart - (Founder Random Creatives)
"The tools provided by Origins give me simple and powerful practices that bring me to the here and now. It simply feels good to take that step back every now and then, to reflect on what you're doing - especially because this happens within a group of like-minded people who I consider to be good friends by now. On top of all this, the "extra" experiences (like the breathwork sessions or days of silence) are the cherries on top, and I consider them a treat to myself. Highly recommended." Derk de Geus - (Executive Chairman at Paladin Studios | Chairman at Dutch Games Association)
"Being in the programs of Awake Origins truly awakened my origin. I found and recognized my solid base to create maximum impact, in line with my purpose. On top of that and of equal value: I found and recognized my tribe of like-minded change-makers. If you want to change the world, start with Awake Origins." - Odette van Zijdveld (CEO Aliter Networks & Founder SoulBites)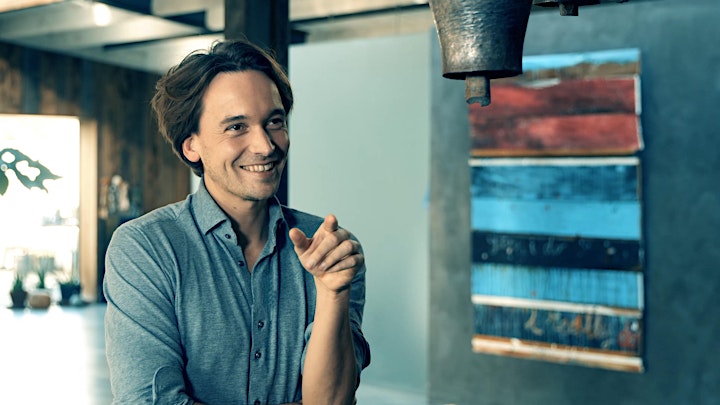 Joel is a psychologist and serial entrepreneur. He is the founder of Awake Origins, the international movement for awake and purpose-driven creators, entrepreneurs, leaders and impact-makers. Joel's purpose is reflected within Awake Origins: accelerate the awakening of humanity and co-create a brighter future. How? By establishing the tipping point for transformation on earth by waking up and connecting 10% of inside out creators, entrepreneurs and leaders in the world and supporting them in becoming 'inside-out manifestation powerhouses''. Next-level leadership is about Purpose and Profit.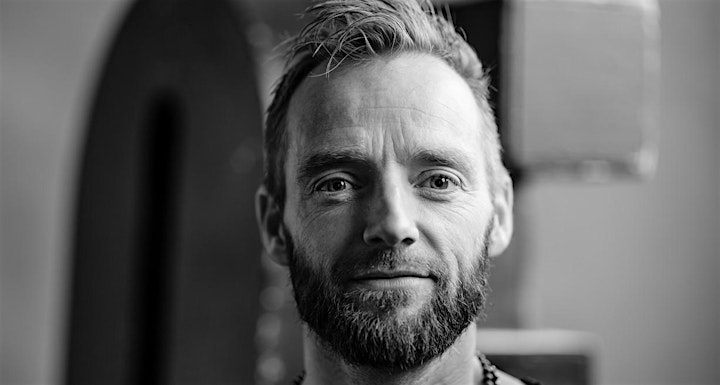 Karsten is a certified breathing coach. He guides people into a different state of consciousness through the power of conscious, connected breathing. "When you focus on your breathing, you will relax better and reach a deeper awareness." He is a former professional cyclist and has worn the green jersey in all three major tours, and won a stage in the Tour de France. Next to his work as breathing coach he is a sport commentator for Eurosport.
This event is organized by Awake Origins. We empower leaders, creators, partners and entrepreneurs to deepen their sense of purpose and focus, in order to increase their impact on our planet.
We do this through our unique courses, experiences, and within our community of likeminded people, by breaking down the misconceptions about success and happiness, so everyone can live in line with their unique purpose and create the life and world they want. Feeling inspired? Find out more at www.awakeorigins.com
With your registration for this event you subscribe for Awake Origins updates with inspiring content about your BLUEPRINT Scan results. You can unsubscribe at any time.