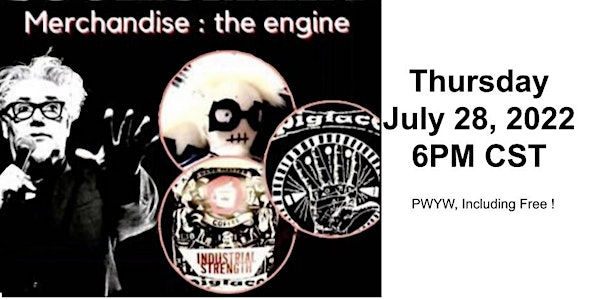 Welcome to the Music Business....Merchandise - The Engine !
Dive into merchandising with Martin Atkins -- Author of Welcome to the Music Business, celebrating the 10 year anniversary!
About this event
How important is a merchandiser ? Well, I'd say in the beginning stages more important than your sound person - Ouch!
None of this is about money. It's about momentum and the ability for you to do the most cool and important thing: make music, communicate with people, and keep it going. It all needs money. The vehicle (literally and figuratively) needs fuel, and if you use merchandise as the tool that it is it will keep it all moving. I can show you some simple ways to make sure that when you complete this circle you'll be able to make your mark and come back to a better show and a larger crowd the next time you hit town.
We will look at:
Profit Margins
Experiments
DIY Strategies
Booth Techniques
House Percentages
Range of Goods
VIP Packages
And, even though our budgets are in flames - when and how to give items away