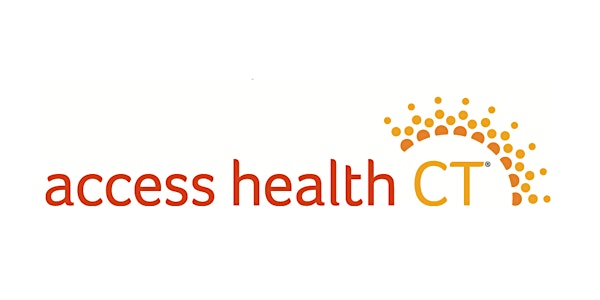 Welcome to the Healthy Chat Registration Page
Join us for a Healthy Chat to learn about the 2021 Open Enrollment Period, plan options, financial help and tips to stay covered!!
About this event
(Español abajo)
After a Virtual AHCT Healthy Chat, you will know more about:
Access Health CT –the official health insurance marketplace, and the free help available to you
The upcoming Annual Open Enrollment Period –starting November 1, 2020
Financial help, low cost & free coverage available to those who qualify
Comparing plans and choosing the one that is best for your needs
Ready to Register? Click on the green "Register" button above.
Healthy Chats will be held via Zoom (some available in Spanish).
Scroll down for a full list of events:
Thursday, November 12 @ 6:00pm **Spanish Only**
Wednesday, November 18 @ 3:00pm
Thursday, November 19 @ 6:00pm
Note: This event is informational-only. No enrollments will be processed. Please check in regularly as additional dates may be posted.
----------------
Queremos ayudarle a preparar para elegir un plan de seguro y le invitamos a participar en nuestras "Charlas de Salud."
Información sobre las charlas de salud
Conocer que es Access Health CT y como le podemos ayudar a inscribirse en un plan de seguro médico
Entender la ayuda financiera y los planes de seguro médico disponibles
Prepararse para el período de inscripción y como inscribirse para el seguro medico—el período de inscripción empieza el 1 de noviembre 2020
Entender como seleccionar un plan de seguro médico y los beneficios de la cobertura médica
¿Listo para registrarse? Haz click en el botón verde que dice "Register" arriba.
Las Charlas de Salud van a ser disponibles por Zoom o por teléfono.
La próxima charla en español será el jueves,12 de noviembre de 6:00 a 7:00 pm
Estos eventos son para información al cliente para prepararles antes de inscribirse. No vamos a inscribir a los clientes durante estas sesiones. Por favor chequee este sitio porque quizás vamos a añadir más fechas.