About this Event
Our Library of Congress Tour takes you to one of the most beautiful architectural wonders of Washington, DC, The Thomas Jefferson building.
According to Wikipedia, the build contains "some of the richest public interiors in the United States, is a compendium of the work of classically trained American sculptors and painters of the 'American Renaissance', in programs of symbolic content that exhibited the progress of civilization, personified in Great Men and culminating in the American official culture of the Gilded Age."
From incredible details and artifacts dating back to the Library's history, including the burning of the original Library of Congress in the War of 1812. You'll learn about Thomas Jefferson and his role in founding the library including selling his personal collection of books to re-establish the library in 1815. Additional exhibits include The Great War and Baseball Americana.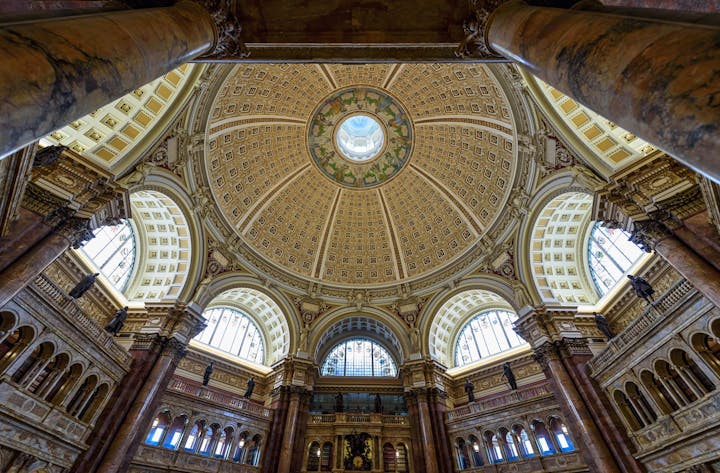 Of course, you'll get a glimpse of the Main Reading Room, one of the most incredible architectural wonders. Because Single Traveler has special access to the Library of Congress, you will have a private tour of this amazing room where the world's brightest minds and yes, the occasional Congressperson researches and studies.