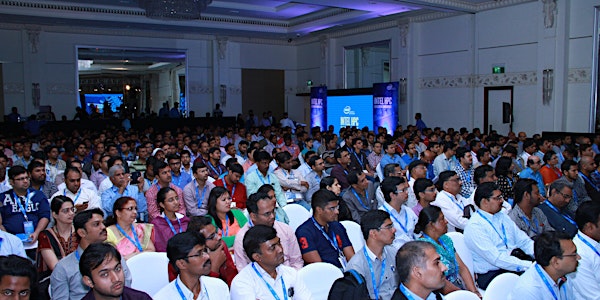 WELCOME TO INTEL® HPC DEVCON 2016 | HYDERABAD
Location
HICC Complex
Novotel (Near Hitec City)
P.O. Bag 1101, Cyberabad Post Office
Hyderabad, Telangana 500081
India
Description
Enter the world of High Performance Computing
Intel® brings to you the biggest ever supercomputing event in India – the Intel® HPC DevCon 2016. The event, taking place on December 16th and 17th in Hyderabad, will see developers from all over India interact with Intel® experts to discuss code modernisation in high-performance computing. Know more about the future of HPC, and how it will affect India and the world with innovations of tomorrow. Find the solutions to your challenges at the Intel® HPC DevCon.
Why attend the Intel® DevCon?
* It offers a great opportunity and high level of access to connect with Intel architecture experts, meet HPC industry leaders, and build a lasting network of peers.
* It will offer insights into the future of HPC with Intel experts on visualisation, machine learning, software tools, and a lot more.
* It offers solutions to real-world problems in HPC. Know more about the latest industry specific approaches and techniques for tackling real-life challenges in parallel programming.

© Copyright 2016 Intel® Corporation. All rights reserved.
Intel® and the Intel® logo are trademarks of Intel Corporation in the U.S. and/or other countries. *Other names and brands may be claimed as the property of others.

If you wish to unsubscribe from our emailer, please select Unsubscribe.
Intel Corporation, 2200 Mission College Blvd., M/S RNB4-145, Santa Clara, CA 95054-1549 USA www.intel.com | Privacy | Cookies