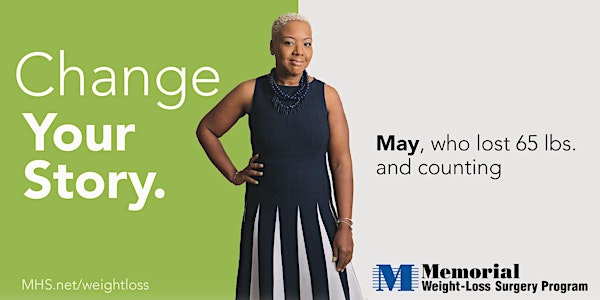 Weight-Loss Surgery Seminar (Memorial Hospital West - Dr. Matei)
Register to attend our in-person seminar with Dr. Emil Matei at Memorial Hospital West and find out if weightloss surgery is right for you.
By Bariatrics (Weight-Loss Surgery)
Date and time
Tuesday, June 20 · 6:30 - 7:30pm EDT
Location
Memorial Hospital West 703 North Flamingo Road Pembroke Pines, FL 33028
About this event
Is your weight keeping you from the life you want to live?
Attend a free seminar to find out if weight-loss surgery is right for you.
The Memorial Weight-Loss Surgery Program takes a multidisciplinary approach to weight loss, featuring bariatric and gastric bypass surgeries. These and other options include a structured follow-up plan and ongoing guidance and support by dedicated experts.
Every other month, the program hosts free seminars at Memorial Hospital West to answer your questions and introduce you to people who have undergone weight-loss surgery. Seminars are presented by Dr. Emil Matei or Dr. Joseph Melendez-Davidson..
Registration is required to attend.
Contact: 954-276-1400
Or contact Program Coordinator Emily Cartin at ecartin@mhs.net
Presented by Dr. Emil Matei
703 N. Flamingo Road
Pmebroke Pines, FL, 33028
Seminar will be held in GME Auditorium Side A.
About the organizer
If you've struggled with your weight and dieting has not worked for you, Memorial Weight Loss Surgery Program may be able to help. We understand that obesity is a chronic, clinical condition that may be difficult to treat with diet and exercise alone.
Our program offers a comprehensive approach to weight loss that includes specialized bariatric surgeons, nutritionists, and fitness experts working together for your well-being.