Weight Loss and Bariatric Surgery Seminar (Baptist Jacksonville)

Thursday, June 6, 2013 from 6:00 PM to 7:30 PM (EDT)
Event Details

INTRODUCTION:
Baptist Center for Bariatric Surgery provides an effective, long-term weight loss solution with a proven record of favorable outcomes. Attending our free informational program is the first step to exploring ways to improve your health and change your life. Our program covers the following topics to help you decide if weight loss surgery is right for you:
How much can I lose, and how weight loss can help improve weight-related conditions
Do I qualify for surgery and the patient evaluation process
Learn about the different types of weight loss surgery, and the benefits and risks for each
How surgery can change your life, and what to expect before, during and after the surgery
How to obtain insurance approval and how to navigate the process
Meet the surgeons, the bariatric coordinator and the dieticians
MEET THE TEAM: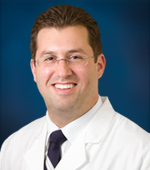 Board Certified General Surgeon
Fellow of the American College of Surgeons
Specializes in Minimally Invasive Surgery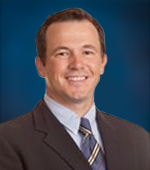 Board Certified General Surgeon
Fellow of the American College of Surgeons
Specializes in Minimally Invasive Surgery
In addition to the surgeons, you will have access to specialists and services from the Diabetes and Nutrition Department, the Sleep Disorders Center, Cardiology, Pulmonology, Gastroenterology, Behavioral Health and Rehabilitation. Each of these departments coordinates with our weight loss program to ensure that your needs are met before and after surgery.
CLASS FORMAT:
Presentation, then Question and Answers
60 to 90 minutes
CLASS REGISTRATION:
Seating is limited. Registration is required to reserve your spot. Friends and family are welcome to attend.
CLASS LOCATION:
Baptist Medical Center jacksonville, Pavilion Building, 4th floor, Classrooms 1 & 2
WHAT TO BRING:
Please bring your insurance information and identification card
OTHER DATES AND LOCATIONS:
Visit the Baptist Health website for additional dates and locations:
Baptist Health Classes
CLASS CANCELLATION POLICY:
To accommodate others who may wish to attend this class, we ask that all cancellations be submitted at least 72 hours prior to the start of the class. Please submit your cancellation instructions here via Contact the Host.
PRIVACY DISCLOSURE:
Baptist Health has engaged EventBrite, an unaffiliated company, to provide a convenient event scheduling and processing service for our patients. Any information that you enter into EventBrite is governed by the EventBrite Privacy Policy and the EventBrite Terms of Service Agreement.
Organizer
Baptist Health
Baptist Health is the only nonprofit, mission-driven, community-owned healthcare system in North Florida. We are here to serve the community's needs with the area's most comprehensive healthcare network, providing a full spectrum of high-quality clinical services across the continuum of care to support your family's health and wellbeing at every stage of life. Noted by our community for having the best doctors, best nurses and best overall quality, our circle of care is unlike any other in our region.
Weight Loss and Bariatric Surgery Seminar (Baptist Jacksonville)