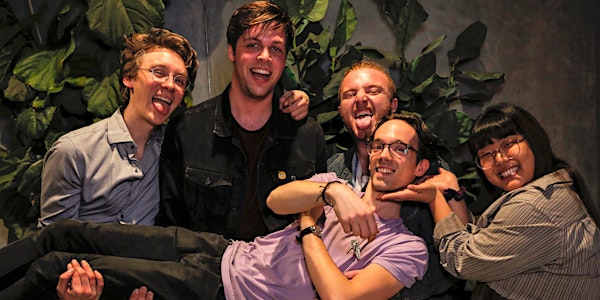 WeHo Sounds Online 2021 - Crawford
The City of West Hollywood's Arts Division presents the 2021 WeHo Sounds FREE Virtual Concert Series featuring Crawford
About this event
The City of West Hollywood's Arts Division presents the
2021 WeHo Sounds FREE Virtual Concert Series!
Crawford
Indie Soul
Friday, July 16, 2021 | 6PM
A young group from Hollywood, CA, Crawford was born out of a group of friends who met at Musicians Institute. Crawford lists their greatest achievement as putting on their own event, Spill The Tea, a monthly get together where a vibrant community is created through music & art. Crawford aims to bring people together through recorded music, live performance, & community building.
Artist Website:
http://www.instagram.com/crawfordmusicofficial
Music Sample:
https://www.instagram.com/tv/B-u0tKzh0YA/?igshid=1j79jcxzq0emx
TO VIEW: weho.org/wehosounds
Check out all of the concerts in the series!
June 18 - Ryan Porter & Friends
July 16 - Crawford
August 20 - John Beasley 4Tet
September 17 - Buyepongo