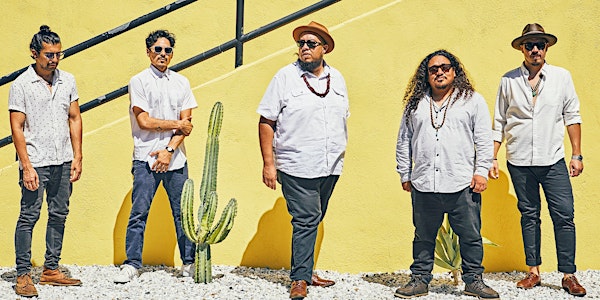 WeHo Sounds Online 2021 - Buyepongo
The City of West Hollywood's Arts Division presents the 2021 WeHo Sounds FREE Virtual Concert Series featuring the Buyepongo
About this event
The City of West Hollywood's Arts Division presents the
2021 WeHo Sounds FREE Virtual Concert Series!
Buyepongo
World Latin Rhythms
Friday, September 17, 2021 | 6PM
With deep roots in South and Central America, Buyepongo draw heavily from the Latino and Afro-Indigenous musical culture. Taking their cues from traditional "roots" music of Colombia, Haiti, Belize, Honduras and the Dominican Republic. Buyepongo create a very vibrant polyrhythmic sound by seamlessly fusing merengue, punta, cumbia and more! The group's pulse and power is built around the drum and guacharaca (pronounced: wah cha rah cah) giving them an upbeat tropical flare.
Artist Website:
Music Sample:
https://www.youtube.com/watch?v=TR7vA5Qco2E
TO VIEW: weho.org/wehosounds
Check out all of the concerts in the series!
June 18 - Ryan Porter & Friends
July 16 - Crawford
August 20 - John Beasley 4Tet
September 17 - Buyepongo